Britney Spears Revealed to Instagram She Had an Offensive 'Consultation for Body Improvements'
Pop star Britney Spears seems to be living life a bit more as she pleases since a judge removed her father as conservator of her estate. Apparently, that freedom included consulting with a doctor about "body improvements."
Spears revealed to fans she was less than pleased with the visit. She apparently wanted to speak her mind on it, and tell the doctor(s) what they could do. What did she have to say?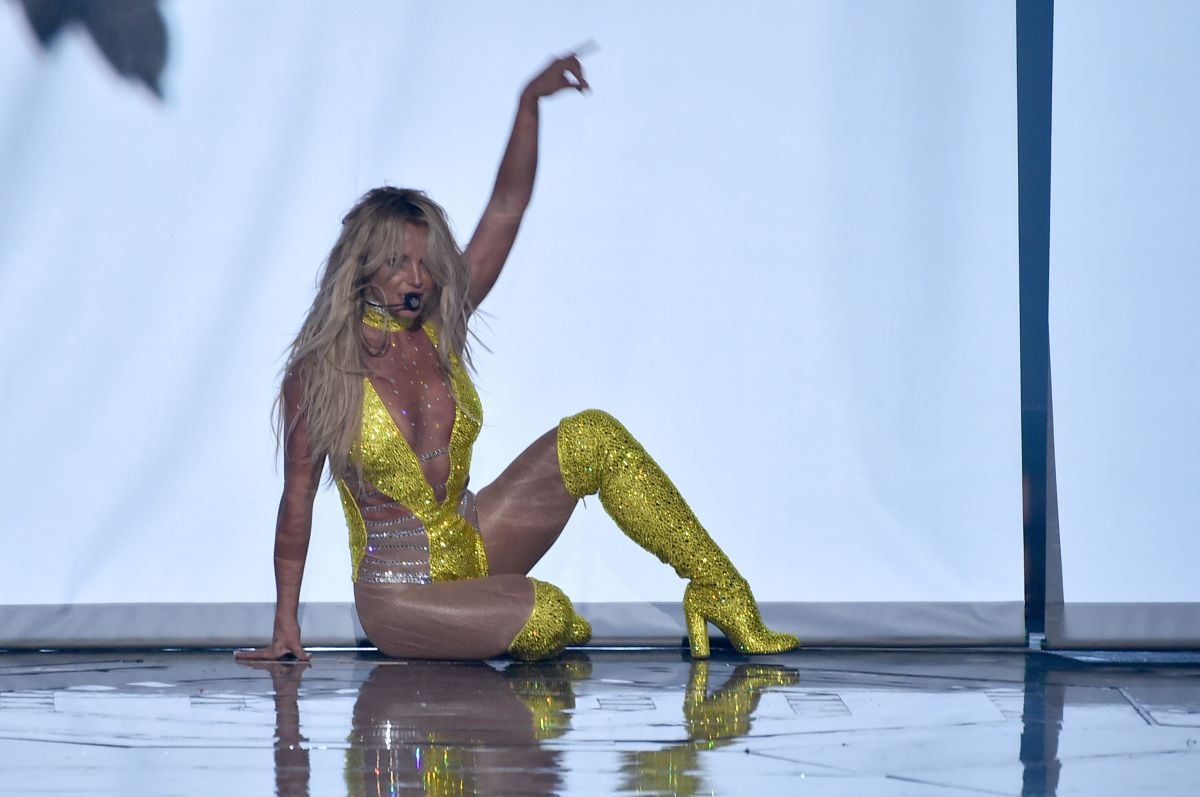 Britney Spears on Instagram: 'What is it with consultations for body improvements?'
Spears took to Instagram to take aim at a consultation with a doctor who recommended what she called "body improvements" that left her offended. She shared a topless photo with fans and shared a message for that doctor — or those doctors — in the caption.
"What is it with consultations for body improvements? Is it me or is anybody else offended by these experiences?" she initially asked. But then she went on, "Maybe I'm extremely sensitive – either way I would rather fall off a cliff than have a doctor tell me what he thinks is wrong with my body image."
"Lesson learned!" she concluded alongside multiple middle finger emojis and a recommendation to kiss her posterior. Fans applauded her picture and body positivity in the comments.
It certainly seems like a good outlook to come away from such a seemingly bad visit with.
Other celebrities who have been open about wanting or getting plastic surgery
This isn't the first time Spears has been open about cosmetic procedures. She told InStyle in 2013 that a doctor did "fun stuff to [her] sometimes," and specified that she'd gotten lip injections before.
According to Harper's Bazaar, quite a few other A-listers have been open about plastic surgery – and it seems like a great way to combat the stigma around it.
One example — nationally beloved country music legend Dolly Parton. "It is true that I look artificial, but I believe that I'm totally real," she said to CBS Sunday Morning in 2019. She went on to say she didn't feel like she was "naturally pretty," and she makes "the most of anything [she's] got." According to her, she's gotten breast implants and various facial surgeries through the years.
Cardi B is also transparent about getting multiple surgeries due to negative self-image. "When I was 18 and became a dancer, I had enough money to afford to buy boobs, so every insecurity that I felt about my breasts was gone," she once told Interview.
"Halloween Kills" star Jamie Lee Curtis once said she'd "done it all" and "none of it worked," during an interview with The Telegraph. Notably, she also once revealed a minor procedure to reduce puffiness led to a decade-long Vicodin addiction.
Britney Spears' Instagram fans celebrate her 'freedom'
It seems like Spears can turn to her Instagram for a place to find support. "Freedom looks great on you," one fan recently commented on a picture of the singer. "Your hair looks amazing!" another said.
It seems like a great way for a serotonin boost – so long as she can keep out the trolls. There's little doubt her fans love to see her thriving and will support her whether she moves forward with plastic surgery or not. But some apparently want her to know she couldn't be "improved" in their eyes.