Britney Spears Revealed a Devilish Nickname for Her 'Private' Teenage Sons
Superstar Britney Spears has legally been freed from her father's conservatorship grasp, but that doesn't mean fans will be given a more intimate look into her life with her sons. She recently spoke about the two teenagers and why she doesn't share that much about what they're up to.
What does the public know about the "very private" Sean Preston and Jayden James Federline? And what nickname did Spears recently reveal she uses for them?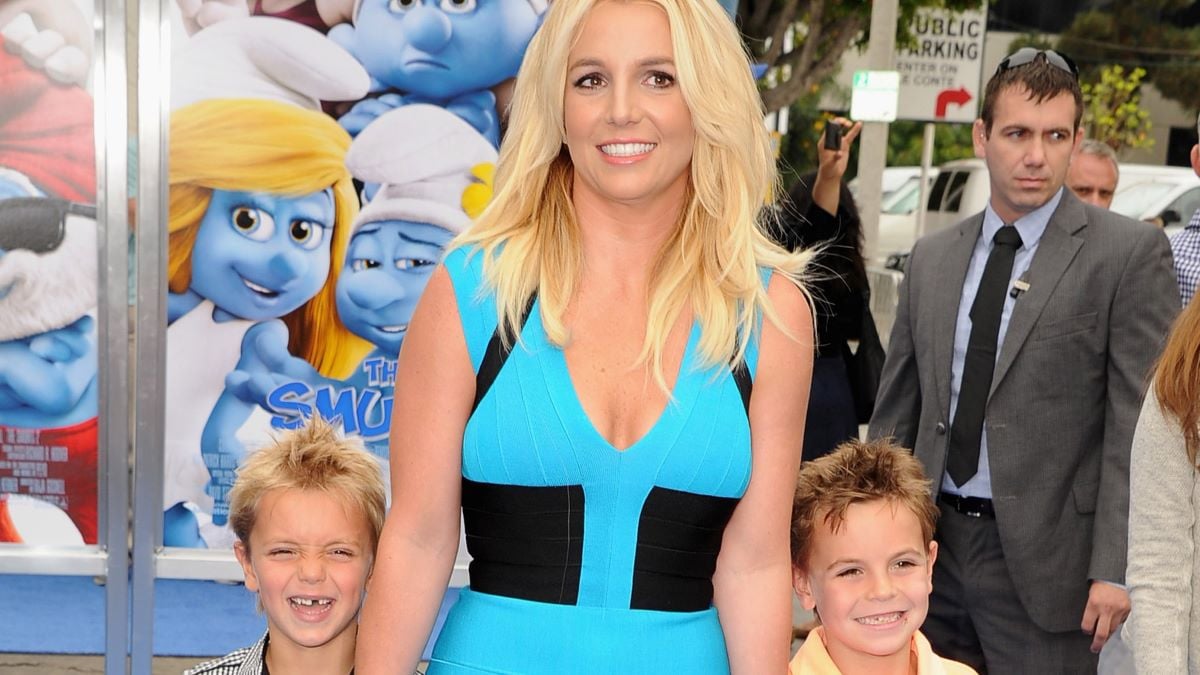 A restraining order protects Britney Spears' sons from Jamie Spears
In Sept. 2005, Spears gave birth to Sean Preston, followed by Jayden James in Sept. 2006. She split from her ex Kevin Federline in 2007 and a judge ordered the conservatorship in 2008. Through the years, Federline has amassed a majority of custodial rights. He also reportedly receives at least $20,000 a month in child support.
In 2019, he successfully petitioned for a restraining order on behalf of Sean Preston and Jayden. This was granted to protect them from their grandfather, Jamie Spears. According to reports, while the children were visiting their mother, Jamie Spears broke down a door and angrily frightened Sean Preston, then 13.
Despite the restraining order, Spears' father remained on as conservator of her estate. Her newest lawyer named that as a major reason to remove him in the petition to the judge that was eventually a success.
Reports say the custody arrangement will likely remain the same now that Jamie Spears is no longer conservator. For now, Spears just seems to be enjoying her freedom — as she showed followers with censored nudes on Instagram. But she also recently took some time on the platform to address fans about her sons – now 15 and 16.
Sean Preston and Jayden James Federline 'are growing up and want to do their own things'
In Sept. 2021, Spears noted in an Instagram caption that she asks her teen sons for "their permission to post them because they are extremely independent."
She also added, "There's a lot I can't share with you all because my kids are very private." But she did say they are "growing up and want to do their own things" – like going to dances. The image of them in suits supposedly made the pop star cry for two days.
To share a little more with fans, Spears gushed about how her sons are both "extremely talented" and she feels "incredibly blessed" to have them. She noted that they are "so tall" now, but she closed the post by expressing her love for her "two little devils."
Britney Spears said she wants more children
In testimony that shocked the public, Spears revealed she was forced to keep an IUD birth control device implanted despite wanting more children.
Seemingly, her father coordinated with others involved in the conservatorship to have that device placed and maintained. As reported by the Los Angeles Times, Spears said during a June 2021 court appearance she was told she was "not able to get married or have a baby."   
In Sept. 2021, following the removal of her father as conservator, Spears and fiancé Sam Ashgari joked with Instagram followers that they'd welcomed a baby. Ashgari asked what the couple should name the bundle over a video of Spears dancing with a toy doll.
Fans are hopeful Spears, now 39, will be able to fulfill her wishes — for time with her existing children and any potential babies to come.