Britney Spears Says 'Wearing the Same Top 17 Times' Was for 'Project Rose'
Britney Spears tells fans to let up in latest Instagram story, and claims 'wearing the same top 17 times' is for something called 'Project Rose.'
Britney Spears has been getting a lot of questions from concerned fans since the #FreeBritney campaign started. Her followers on Instagram have been scrutinizing her posts lately for signs that the pop star might be in some sort of distress. Many have noticed that her recent posts feature the same tops, often on repeat. Spears took to her story to explain that it has something to do with a new project named "Project Rose."   
What is the #FreeBritney campaign?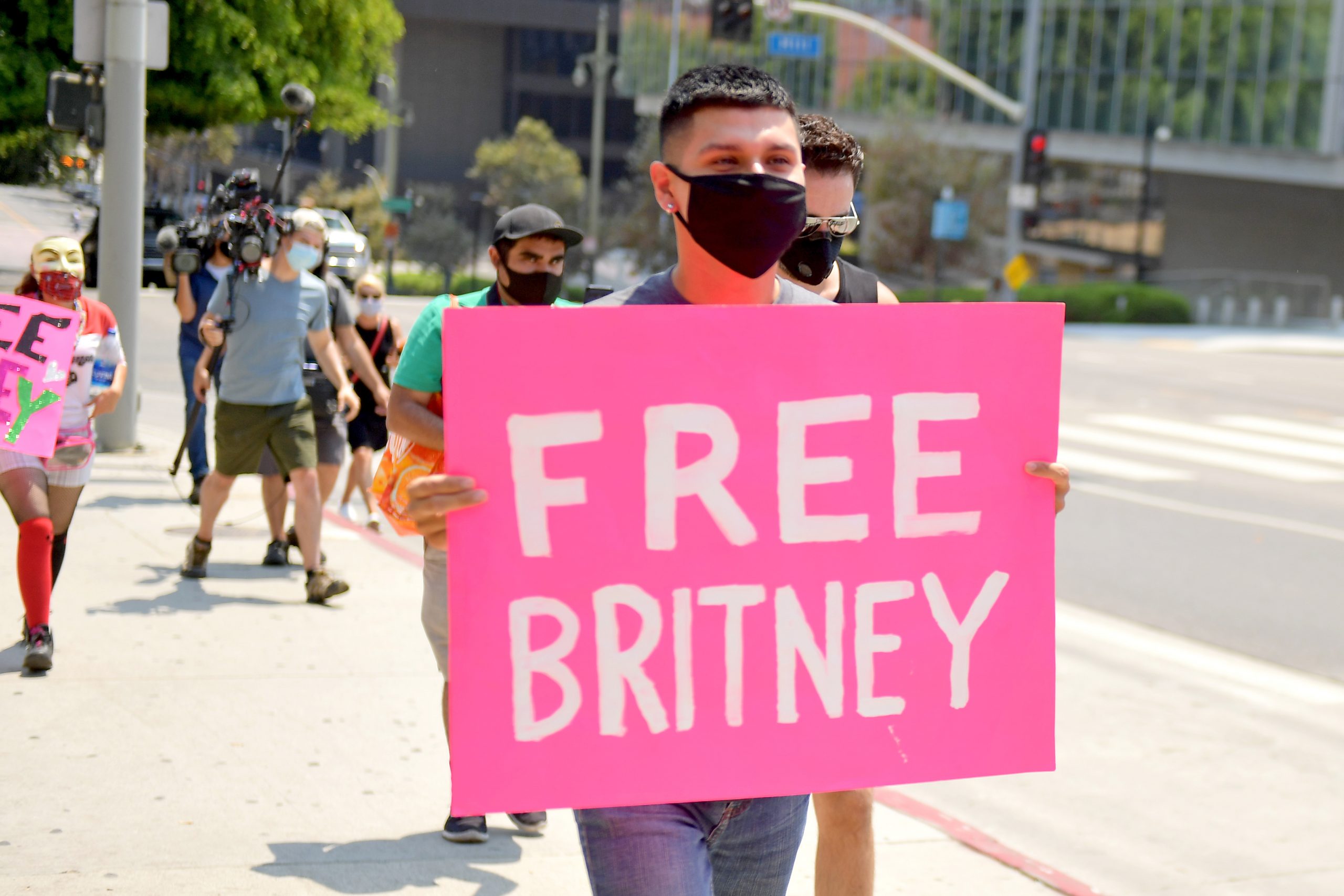 Britney Spears has been under the terms of a conservatorship for the last twelve years, since 2008. The pop star was placed under psychiatric care following a confrontation with police during which she refused to hand over her sons. 
Following this, the conservatorship was established and headed up by her father, Jamie Spears. Since the conservatorship began, some fans have suggested that Spears was forced to agree to the situation, and that the pop star is being exploited for her wealth. This coalesced into the #FreeBritney movement.
During a status hearing in May 2020, Britney Spears allegedly requested the judge reconsider her conservatorship. This further fueled the campaign, which grew in popularity after the news broke. It remains to be seen what the judge will make of Spears alleged request, but the next status hearing will be held in September. 
Britney Spears tells fans it's for 'Project Rose'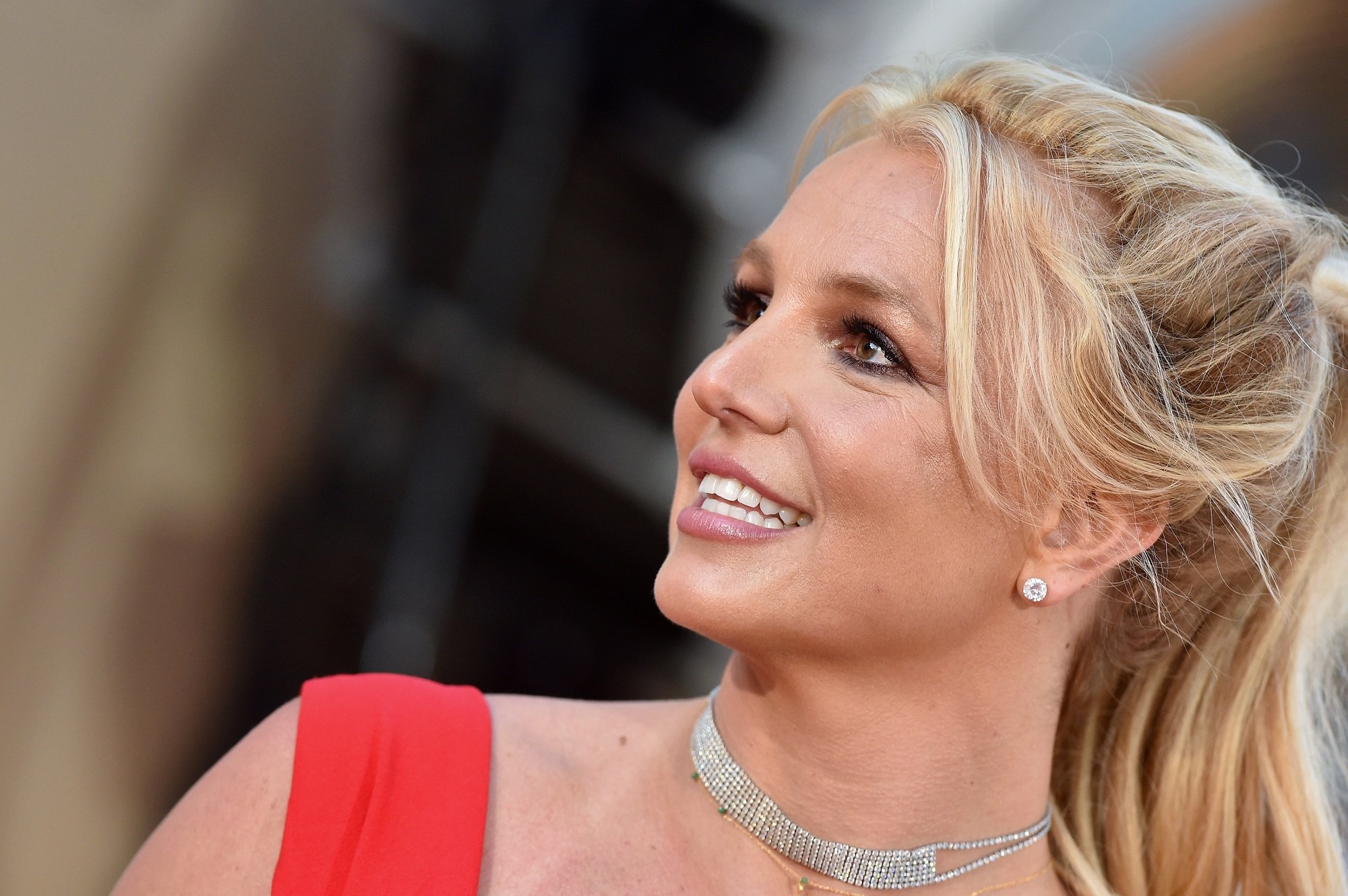 Many fans have speculated on Britney Spears' Instagram posts, especially as a result of the #FreeBritney campaign. They've noticed that Spears often wears the same top in repetitive posts, and some have been wondering if her posts are all pre-recorded. 
Spears took top her Instagram story to explain what's going on to her fans. And she referenced the notorious top. 
"Ok so a lot of people have been saying that a lot of my posts are not new, that they're old. Just to let you guys know, none of my pictures or posts are more than a month old," Spears claimed.  
"Yes, I know I did wear the same top 17 times. But it's for a project, Project Rose. And you will be seeing way more of Project Rose in the future," she went on to tell fans. 
On August 21, Spears mentioned a project entitled "Just a Touch of Rose." She wrote in her post, "A sneak peek of what's to come with my mini rose shoot I'm calling 'Just a Touch of Rose!!!!!!' PS I'm not wearing any foundation here …… I'm just wearing some mascara!!!! [sic]." 
Perhaps "Project Rose" is an evolution of this same photo shoot. Spears has also mentioned roses in the past. She previously posted a photo of a rose in an open book, with a lengthy caption.  
"Some say they smell the fragrance of roses while communicating with angels in prayer or meditation …. did you know !?!?! I didn't either !!!! Ps angels use rose scents as signs of their spiritual presence because roses have energy fields that vibrate at a high electrical frequency … the highest of any flower on Earth !!!!!! Pssss …. in other words buy some damn roses!!!!!" Spears captioned a photo of a rose resting in an open book.
Fans leave concerned comments on her posts
Fans of Britney Spears seemed concerned over her recent posts, as well as her story and "Project Rose." Spears posted a picture of what appears to be an elf or fairy. She captioned it with three rose emojis, and fans immediately started asking questions. 
"Ok but her story and this…something still ain't right," wrote one concerned user. 
Several users asked what "Project Rose" was about, and expressed frustration about Spears' lack of explanation in her Instagram story. 
"What even is project rose? She could've elaborated," asked a commenter. 
"Something does NOT seem right between this and her latest story. What exactly is this project rose??!! Are you okay??" asked another fan.