Britney Spears' Supporters Want to Know Why Ansel Elgort Attended Her Intimate Wedding
Pop star Britney Spears walked down the aisle for the third time on June 9, tying the knot with Sam Asghari, her partner of five years. The wedding took place at Spears' Thousand Oaks home in a lavish ceremony nothing short of a fairy tale.
Celebrity weddings are always pretty spectacular. Not just anyone scores an invite. Although several famous guests were there for Spears and Asghari's big day, her supporters want to know why controversial West Side Story actor Ansel Elgort was in attendance for her intimate wedding. 
The details of Britney Spears' wedding
It was in September 2021 that Spears and Asghari announced their engagement. According to ABC News, the couple wanted the wedding to be "small and beautiful". Naturally, they invited some of the biggest names in Hollywood. Stars such as Selena Gomez, Paris Hilton, Madonna, and Drew Barrymore were present to witness the couple become husband and wife. Although Spears' family members weren't included on the guest list, Donatella Versace, who designed the bride's sleek off-the-shoulder dress, and Kathy Hilton attended.
Other details of the amazing wedding? Well, Elle reports that Gomez said the affair was wonderful and there were "finger foods" for everyone to enjoy at the reception. While Spears' first husband, Jason Alexander, attempted to crash the wedding, it didn't spoil the day in the least. The bride walked herself down the aisle.
Spears cried "tears of joy" as she and Asghari exchanged vows. Afterward, guests partied with the couple well into the night. Spears even said, "I think we all fell on the dance floor at least 2 times."
The wedding included a horse-drawn carriage and plenty of pink roses. The singer, who wore 62 carats of diamond jewelry, and her new husband enjoyed a citrus blossom cake with their friends. Then, they departed in a Rolls Royce with a "just married" sign, as guests cheered with sparklers.
Britney Spears' supporters want to know why Ansel Elgort attended her wedding
Everyone expected plenty of stars to make an appearance, however, but they didn't expect to see Ansel Elgort dancing in the background of a photo. Fans were pretty confused.
Some even took to Reddit to post statements such as, "I read it was a small intimate wedding of like 100 people and out of 100 ppl, you'd invite Ansel Elgort?! How does he make the cut?" Another commented, "There can be 100 people in a room and 99 of them don't believe it's okay to date teens, but one of them does and it's Ansel Elgort."
What is Elgort's connection to Spears?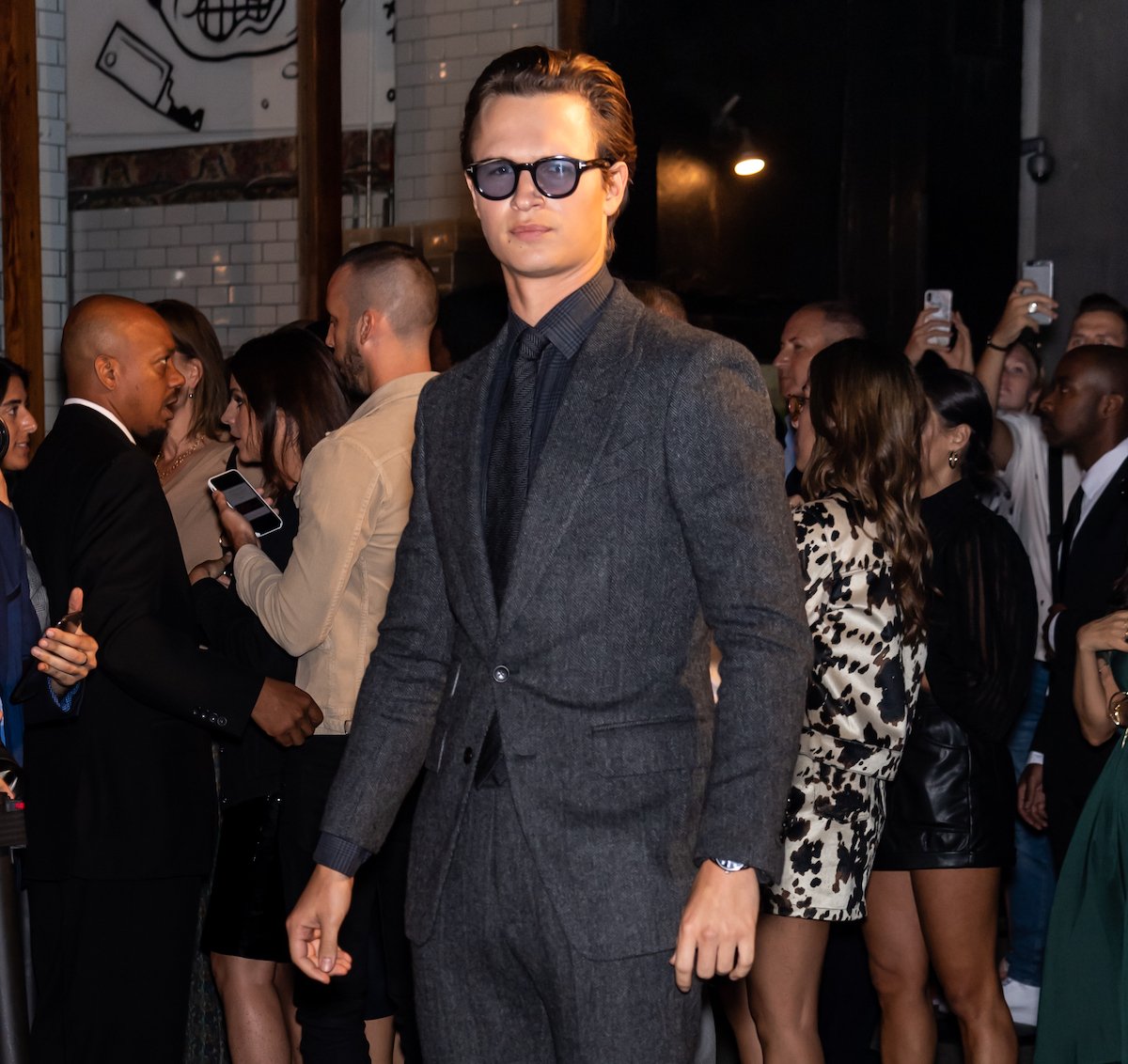 Of course, there is plenty of speculation as to why Elgort was even invited to the wedding. Many believe his connection to Spears is his famous father, Arthur Elgort, a fashion photographer who has done plenty of work with Vogue.
As Vulture reports, Ansel has faced sexual abuse allegations. Even though the pop singer may know him because of his dad, many fans were left feeling shocked after seeing him in the photos.
Another Reddit user speculated that "Vogue was there to photograph the wedding. Ansel probably tagged along with Vogue's photography crew and nobody questioned it. That guy is everywhere for no reason."
While it may remain a mystery as to why Elgort actually attended the nuptials, one thing is for sure. Spears and Asghari look more in love than ever.
RELATED: How Much Did Britney Spears' Wedding Dress Cost? Estimates, Revealed