Britney Spears' Team Forced Her to End the Infamous 55-Minute Marriage, Ex-Husband Jason Alexander Claims
In the early 2000s, Britney Spears' love life was a favorite subject of the press. She had a few high-profile relationships, including an infamous 55-minute wedding to childhood friend Jason Alexander. 
Alexander has talked about the marriage since their split, and he recently opened up about what caused it to end. According to Alexander, Spears' team played a huge role in breaking the couple up.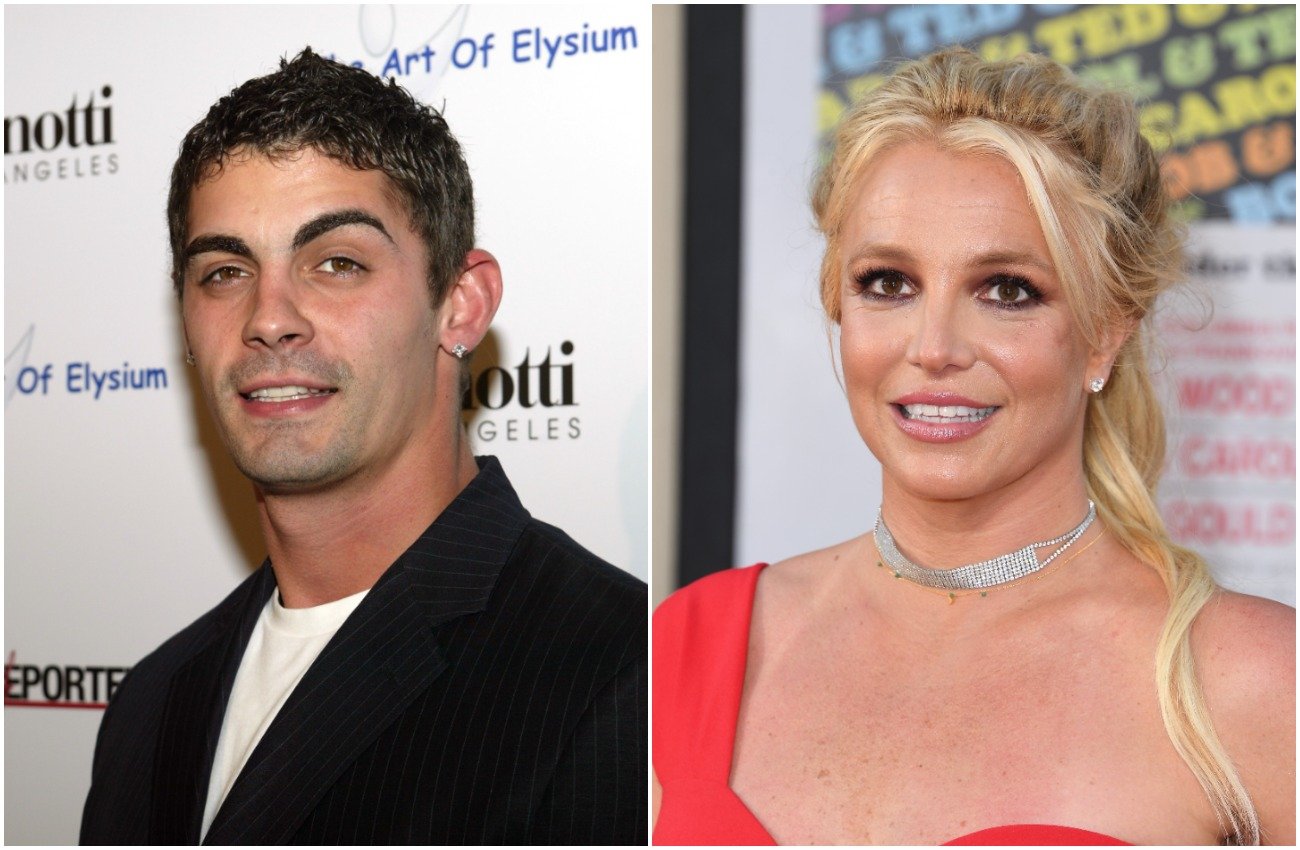 Britney Spears was married to Jason Alexander for 55 minutes
Spears and Alexander grew up together in Kentwood, Louisiana. Even after Spears became a star, she and Alexander continued to stay in touch. In 2012, he even told ABC News that they were friends "with benefits" and he was "kind of like the guy 'behind the scenes' no one knew about."
In January 2004, Spears invited Alexander to Las Vegas with her. There, she suggested they get married. He recalled, "She just came out and asked me. She was like, 'Well, let's get married.' And I was like, 'Sure. You know, let's do this.'"
The couple was reportedly intoxicated, but Alexander said he was "in love" with Spears. However, when Alexander and Spears told her mother and managers about the marriage, they were not happy.
Before Alexander knew it, the marriage had been annulled. According to the annulment, Spears "lacked understanding of her actions, to the extent that she was incapable of agreeing to the marriage."
Jason Alexander said Britney Spears' team forced their marriage to end
RELATED: Did Britney Spears Date Prince William? Pop Icon Was Reportedly 'Quite Friendly' With Royal In the Early 2000s
During a recent appearance on the podcast Toxic: The Britney Spears Story, Alexander alleged that Spears' team forced them to break up. He also claimed he was misled about what would actually happen.
"They told me if I would sign the contracts — the annulment — they would let me and Britney continue our relationship, and if we felt the same way in six months they would give us a proper marriage," Alexander said. "So I had no reason to believe otherwise. I thought that's what the truth was."
Alexander shared that he and Spears could stay in touch in the meantime. He explained, "So we were talking every day and I still believed the story that I was told—that they were going to let us continue to talk and then we would have this marriage in the future if we felt the same way."
Although Alexander's lawyers reportedly told him not to believe Spears' team, he did so anyway. According to Alexander, just as his lawyers had predicted, Spears' phone stopped working after one month.
"Literally the next day after, like, the 30 days was up, I remember trying to call the number I had for Britney and it was like, 'Beep, beep, beep,'" he said. "I'm like, 'F—k, they got me! Motherf–ker!' So, that was it."
Jason Alexander has been in contact with Britney Spears
RELATED: How Old is Britney Spears Compared to Boyfriend Sam Asghari?
Alexander has come out in support of Spears amid her conservatorship drama. Last year, he told Us Weekly he had been in contact with her.
"We stay in contact pretty regularly in the last few months," he said in August 2020. "Last night via text message [was] probably the last time."
Alexander also attended a #FreeBritney protest in Los Angeles.