Britney Spears' Treatment Doctor Died Weeks Before 2019 Conservatorship Hearing — Could This Explain Why She's Still Not 'Free'?
We're weeks into the Britney Spears conservatorship trial and fans are still rallying behind the pop princess. The #FreeBritney movement puts a spotlight on a 13-year-old case that changes by the day. In 2019, Spears' previous treatment doctor died suddenly just weeks before an important hearing, leaving some to wonder if that prolonged an already lengthy trial.
Who was Britney Spears' previous treatment doctor?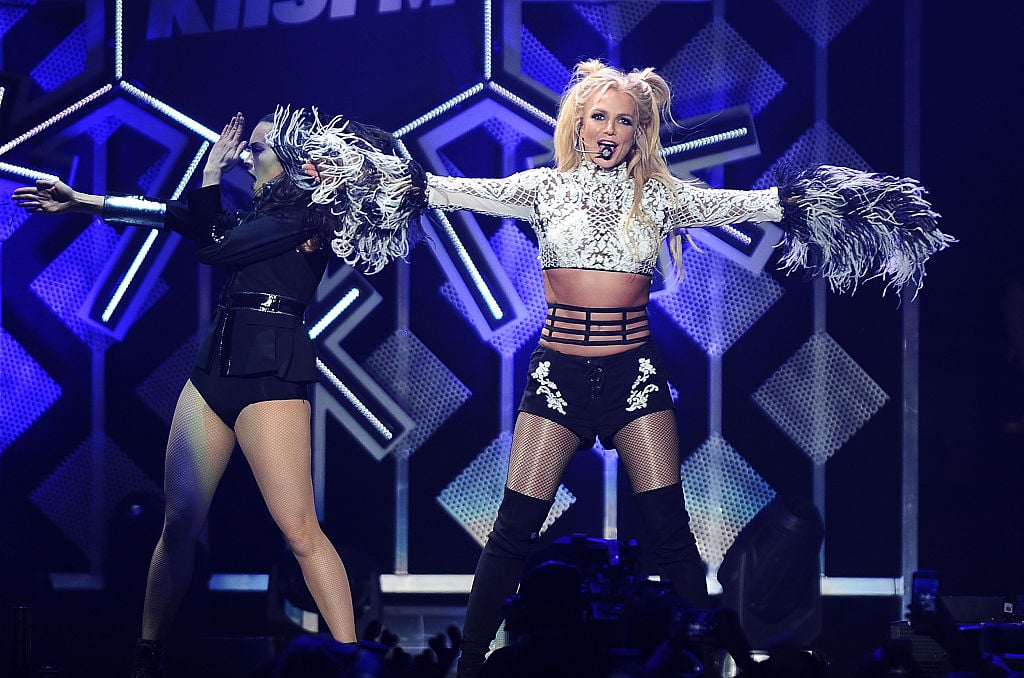 Dr. Timothy Benson was the doctor responsible for Spears' treatment for years preceding her 2019 conservatorship hearing. According to the University of Rochester's School of Medicine and Dentistry, Benson was "an extremely successful psychiatrist, author, and motivational speaker. In his private practice, he specialized in treating elite athletes and high-achievers in business and academia. He was a clinical instructor in psychiatry at Harvard Medical School for over 10 years, and was medical director of several addiction facilities."
His status came as a result of working with NBA and NFL teams. The site also stated, "in 2018, he became the assistant medical director for the NBA/NBPA Player Assistance/Anti-Drug Program where he worked with NBA teams across the nation."
Dr. Benson died weeks before 2019 hearing
Just before a judge was set to rule on Spears' conservatorship in 2019, Benson died suddenly from an aneurysm at the age of 48. At that time, a court-appointed evaluator had spent three months determining whether her care from Benson was appropriate. Spears' father Jamie had also filed for temporary relief of conservatorship duties due to medical issues. Case manager Jodi Montgomery took over responsibility for the singer's conservatorship.
Just prior to this scheduled hearing, questions had been raised about Spears' 30-day treatment facility stay, promoting another look at her medications. Many other factors came into play, such as [Jamie] Spears and alleged altercation with Spears' 13-year-old son Sean. The incident included Spears' ex-husband Kevin Federline. He filed a police report at the time.
Courtroom testimony reveals the singer's feelings for the doctor
Concerns over Spears' medication lingered. With the conservatorship responsibility placed on Montgomery, Spears continued fighting for her rights in court. June transcripts reveal how Spears felt about Benson and his treatment.
"When [Dr. Benson] passed away, I got on my knees and thanked God. In other words, my team is pushing it with me again, I have trapped phobias being in small rooms because of the trauma. Locking me up for four months in that place. It's not OK for them to send me — sorry, I'm going fast — to that small room like that twice a week with another new therapist that I pay that I never even approved. I don't like it. I don't want to do that. And I haven't done anything wrong to deserve this treatment." she said via Daily Mail.
While it's unknown what the decision would've been had Benson not died, things certainly didn't get any better for the star. The delayed process only caused the singer more pain and frustration. However, on July 14, 2021, she may have gotten the first big break in the case for her freedom.
A courtroom win allowed Spears to hire her own attorney
Despite what's happened since the 2019 hearings, this year is finally moving in Spears' favor. After her longtime manager, Larry Rudolph resigned on July 5, and her lawyer Samuel Ingham III resigned the next day, Spears' mother requested for the judge to hire her own attorney.
"Clearly, Conservatee needs private counsel to advise her as to her basic rights in this conservatorship," Lynne's lawyer wrote in the court documents obtained by Variety.
On July 14, the judge approved the request, allowing Spears the autonomy to hire whichever attorney she desires. She chose the famed attorney to the stars, Mathew Rosengart. The lawyer aimed damning words to foreshadow what's to come (via NPR) saying, "If [Jamie] loves his daughter, it's time to step aside so Ms. Spears can move forward to a healthy, productive life."
While there will be 13 years worth of filings to catch up on, it's the first big win for the singer-songwriter and long overdue.
How to get help: In the U.S., contact the Substance Abuse and Mental Health Services Administration helpline at 1-800-662-4357.