Britney Spears Wants Her Dad 'Immediately' Suspended From Conservatorship: 'Every Day Matters'
Britney Spears' new celebrity lawyer Mathew Rosengart wasted no time keeping his promise to rid her of her father as conservator. Rosengart filed a request Thursday to "immediately" suspend Jamie Spears as conservator and expedite the previously planned September hearing to this month. Here's what the singer is explicitly asking for.
Britney Spears' attorney filed an ex parte application in Los Angeles
Attorney Mathew Rosengart submitted the filing Thursday, emphasizing the younger Spears' desire to have Jamie removed. It also suggests a temporary alternate as conservator, as well as the permanent conservator she prefers. According to The Wrap, the request is urgent.  
"Conservatee Britney Jean Spears will and hereby does apply to the Court, on an ex parte basis, for an Order Advancing the September 29 Hearing Date on Conservatee's Petition to Remove James Spears as Conservator of the Estate and Petition to Appoint Jason Rubin as Conservator of the Estate," the filing reads. 
"In the alternative, Conservatee moves for the immediate suspension of James P. Spears as Conservator and the appointment of Jason Rubin as Temporary Conservator pending the hearing presently set for September 29, 2021," the papers stated. "Immediately," in this case, means as soon as August 23.
Britney Spears called the conservatorship 'abusive'
On June 23rd, in a surprise statement to LA County Superior Court Judge Brenda Penny, Spears didn't hold back, calling her father "abusive" and even calling for his incarceration.  Her pleas were so impassioned and rapid-fire that the judge reportedly had to ask her to slow down.
"My dad and anyone involved in this conservatorship, including my management who played a huge role in punishing me when I said no—ma'am, they should be in jail," she stated. Spears also elaborated on how the controlling conservatorship had a corrosive effect on her life and relationships.
"And that's why I'm telling you this again two years later, after I've lied and told the whole world 'I'm OK and I'm happy.' It's a lie," she said. "I thought I just, maybe if I said that enough maybe I might become happy, because I've been in denial. I've been in shock. I am traumatized. You know, fake it till you make it. But now I'm telling you the truth, OK? I'm not happy. I can't sleep. I'm so angry it's insane. And I'm depressed. I cry every day."
The filing emphasizes Britney's well-being
Backing up Britney's claims by calling the conservatorship "traumatizing," Rosengart's document further emphasized the negative effect it has on the celebrity mom — including lost sleep.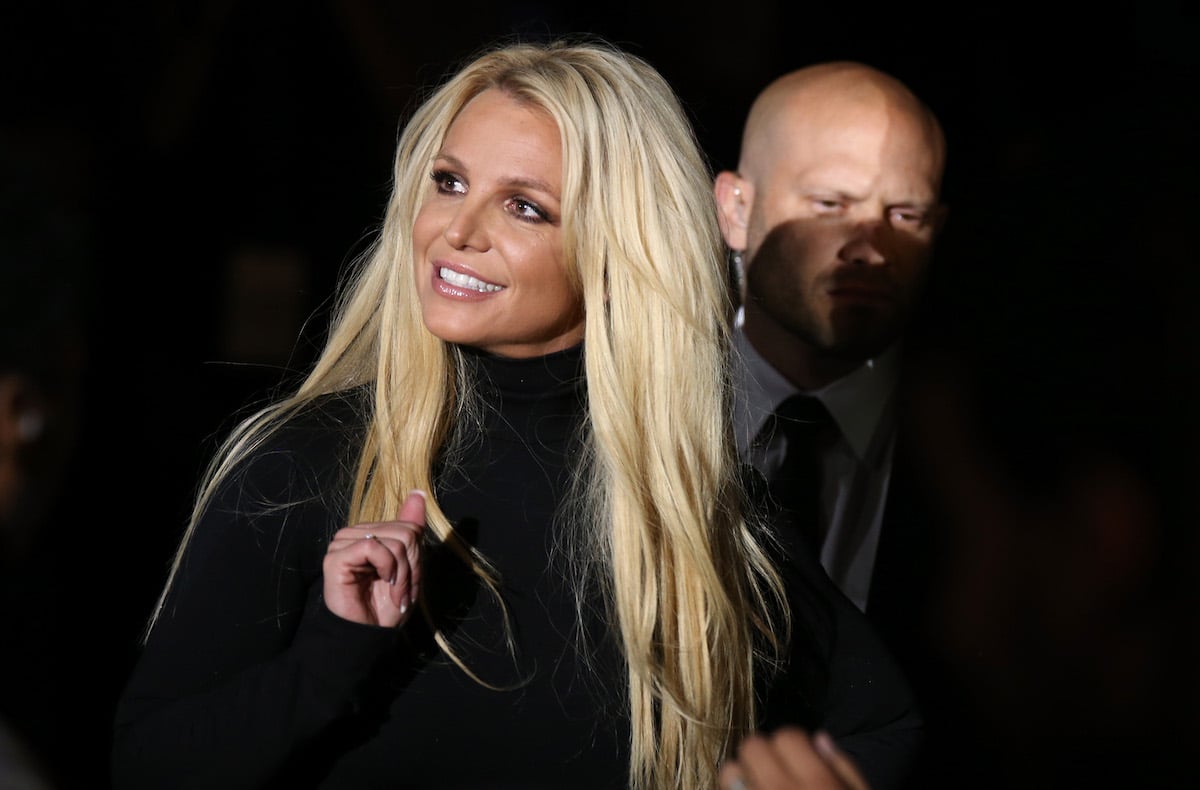 "Although a two-month wait for a hearing on the Petition may not seem significant in the context of 13 years, Ms. Spears should not be forced to continue to feel traumatized, lose sleep, and suffer further," the official document says. "Every day matters."
According to People, Jamie Spears has been silent on the latest filing. But the papers had plenty to say about what Britney's counsel thinks about Jamie's intentions. "If Mr. Spears truly had the best interests of his daughter in mind, consistent with his obligation as a fiduciary to elevate her interests above his own, he would resign, today," the court papers stated.
In June, Jamie Spears' attorney Vivian Thoreen told the court that he was concerned about seeing his daughter "in pain" and stated he misses her "very much." 
RELATED: Britney Spears Knows Exactly Who She Wants As Her Conservator Once Her Dad Is Removed