Britney Spears Wants to Have a Baby With Sam Asghari: 'I Wonder if This One Is a Girl'
Britney Spears has been a performer most of her life. She is a multi-talented singer and songwriter who has dabbled in acting, held a four-year Vegas residency, and retained a loyal fan base that has spanned several decades. The "Hold It Against Me" singer recently battled her way out of a restrictive 13-year conservatorship with her father, who controlled every aspect of her personal and professional life. Now that Britney Spears is free of his control, she is ready to jump-start her life with Sam Asghari — and quite possibly, with a new baby, too.
Britney Spears shared she's 'thinking about having another baby' with Sam Asghari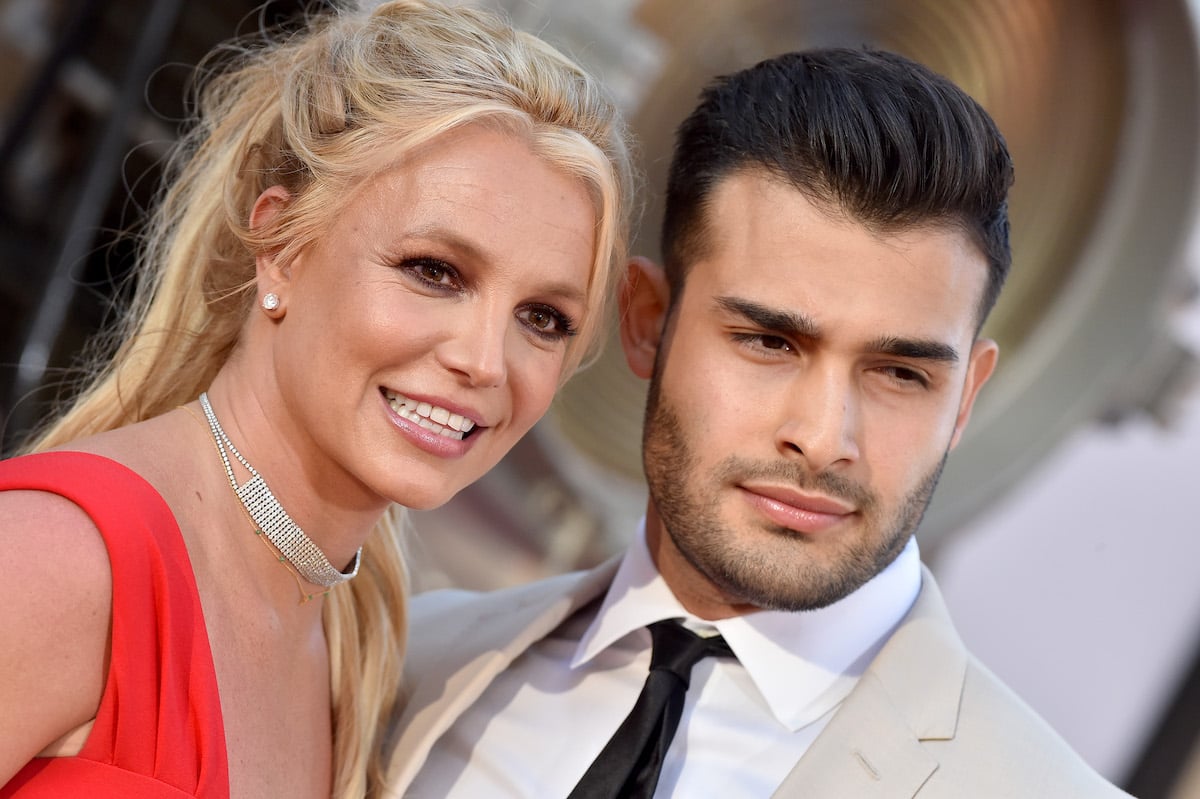 The singing phenomenon recently posted a black and white photo to her Instagram account that has fans convinced she is ready to be a mom again. The picture is of a small child standing on tiptoe next to what appears to be a mother's bare feet.
Spears captioned the photo, "I'm thinking about having another baby!!!" She continued, "I wonder if this one is a girl … she's on her toes reaching for something … that's for sure."
Her fiancé Sam Asghari was quick to comment on the post, saying, "I hope she has great calves like that! That genetic wouldn't be coming from me. #chickenleg"
This isn't the first time in recent years that Spears has expressed wanting more kids
In June 2021, while the "Gimme More" singer was battling her father in court, she proclaimed that she wanted to have another child.
According to People, Spears said the "conservatorship's restrictions would not allow her to expand her family." In a 30-minute virtual address to the Los Angeles court, the pop star explained, "I would like to progressively move forward, and I want to have the real deal. I want to be able to get married and have a baby."
Spears explained that the conservatorship required that she have an IUD to prevent pregnancy. She told the court, "They don't want me to have children — any more children."
Now that the conservatorship is finally over, the "Womanizer" singer is free to do as she wants, which by all indications appears to involve having another baby.
The pop star has two sons with her ex-husband, Kevin Federline
The "Toxic" singer is no stranger to motherhood. She shares two teenage sons with her ex-husband, Kevin Federline, whom she was married to from 2004 to 2007.
Sean Preston Federline is now 16 and Jayden James Federline is 15. According to Us Weekly, the boys spend most of their time with their father. In 2019, their parents agreed to a 70-30 custody agreement, "with Britney getting unsupervised custodial rights."
Teen Vogue reported Spears told her 36.7 million followers in a recent Instagram post that her boys are "extremely talented." She expressed her adoration for her children, saying, "I'm so incredibly blessed to have these two little men in my life."
With the conservatorship behind her, the Grammy award-winning artist recently announced her engagement to 27-year-old Asghari. At the premiere of House of Gucci, the actor told ET Online that Spears was doing great, saying, "this is the happiest time of our lives."
Asghari enthusiastically told reporters, "I want the biggest wedding in the world!" He proclaimed, "From here on out, it's amazing. It's heaven.It appears a little girl may be in the couple's not too distant future as Spears gets ready for a "…Baby One More Time."