Britt Stewart Shares the Biggest Takeaway From Her First Season As a Pro on 'Dancing With the Stars'
Britt Stewart stepped up as a pro for the first time season 29 of Dancing With the Stars. Showbiz Cheat Sheet spoke with Stewart over the phone about the one thing she feels lucky to have taken away from her first partnership on DWTS.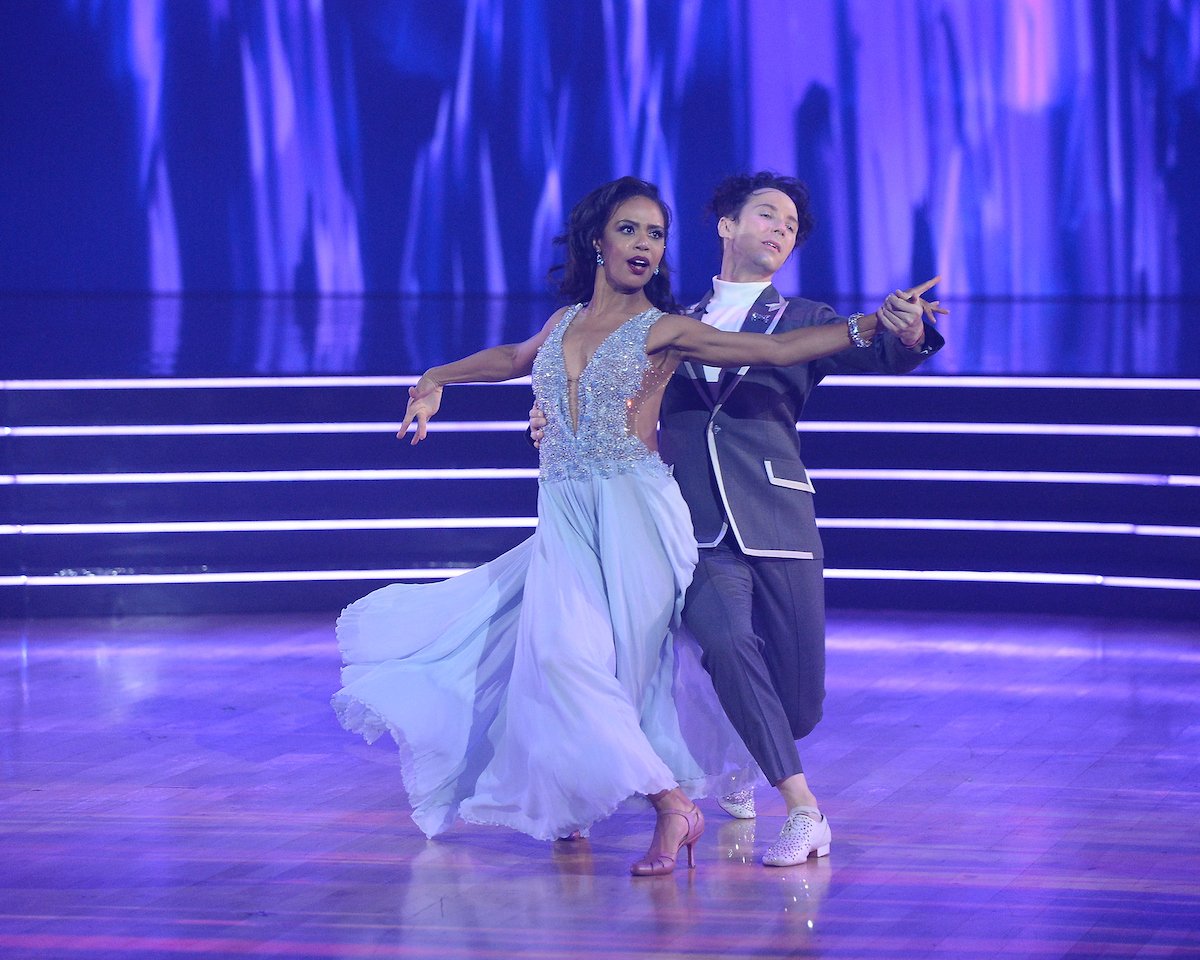 Britt Stewart and Johnny Weir were eliminated during semi-finals 
Many fans had high expectations for the figure skater entering into season 29. From the get-go, it was clear Johnny Weir had a knack for ballroom dance. Ironically, Stewart told Showbiz they were one of the few couples who missed out on a week and a half of practice before episode 1 aired.
Their lack of practice was purely circumstantial, but Weir still went out and performed his best. Despite his lack of dance training, Weir worked with Stewart to master the skills required of each dance style. When he and Stewart were eliminated during semi-finals, Stewart said they were shocked. 
"We were very shocked," she told Showbiz. "We were really hoping to get the chance to do our freestyle." Regardless, Stewart is happy to have had the experience with Weir – someone she has learned a lot from. 
Britt Stewart and Johnny Weir embrace their authentic selves 
Weir has made Stewart's first season as a pro on Dancing With the Stars a delight. As Stewart explained during our conversation, DWTS has never had a couple like she and Weir before. Stewart is the show's first Black female pro, while her male figure skating partner represents those who consistently push the boundaries between gender, sex, and sexuality.
Stewart was pleased to have the opportunity to perform as her authentic self each week. 
"We got to send a message to so many people to be authentically themselves," Stewart explained. "We really blended [the] lines [between gender and sex and race and sexuality]. So I'm proud of that."
She also referred to Weir as a "counterpart" she feels blessed to have met. 
For Britt Stewart, the biggest takeaway from her first season as a pro is Johnny Weir's friendship 
When asked what Stewart's favorite thing about Weir was, Stewart hesitated. 
"Just one [thing]?" she laughed. "I mean, besides me being literally blessed for my first season with an Olympian figure skater and everything that comes with that — the passion, the hard work and dedication, the commitment to the process — the most special thing is now having him as a friend." 
Outside of Weir's commitment to hard work, Stewart feels lucky to refer to Weir as more than a colleague. 
"We really built this beautiful friendship and partnership that is irreplaceable," she added. "Now we joke. We're like, 'OK, we're stuck with each other. There's no way that we're getting rid of each other. We're friends for life now.'"
For Stewart, that means the most exiting season 29 of Dancing With the Stars. 
Britt Stewart plans to keep Johnny Weir in her life 
Though their DWTS journey is over, that doesn't mean it's the end of Weir and Stewart's friendship. Stewart has big plans to keep Weir in her life. 
"This won't be the last of what Johnny and I do together," Stewart said. "We're already trying to think of other ways that we can work together and still be in each other's lives." She has plans to visit him in Lancaster, Pennsylvania in the future, too.