Brittany Snow's Bachelorette Party Was the Ultimate 'Pitch Perfect' Reunion
Actress Brittany Snow hosted a big celebration for her upcoming wedding in Feb. 2020. And these 'Pitch Perfect' stars were there to party.
There were a total of three films in the Pitch Perfect franchise. Though a fourth is possibly in the works, so far, there hasn't been any official word. For now, fans of the cast will be happy to know there have been plenty of unofficial reunions over the years. The latest was a celebration for star Brittany Snow. Read on to learn who was there.
The 'Pitch Perfect' films feature a large cast
The first Pitch Perfect movie, released in 2012, showcased the woman in a college a cappella group. The original crew included Snow, Anna Kendrick, Rebel Wilson, Anna Camp, and many more. The film was a big success, and soon, a sequel was in the works.
With Pitch Perfect 2 and 3, the group continued to expand. The most notable member added was Hailee Steinfeld. There are also a number of side characters who stayed with the franchise, including Skylar Astin, Adam DeVine, and Elizabeth Banks (who also directed the second film).
Star Brittany Snow is getting married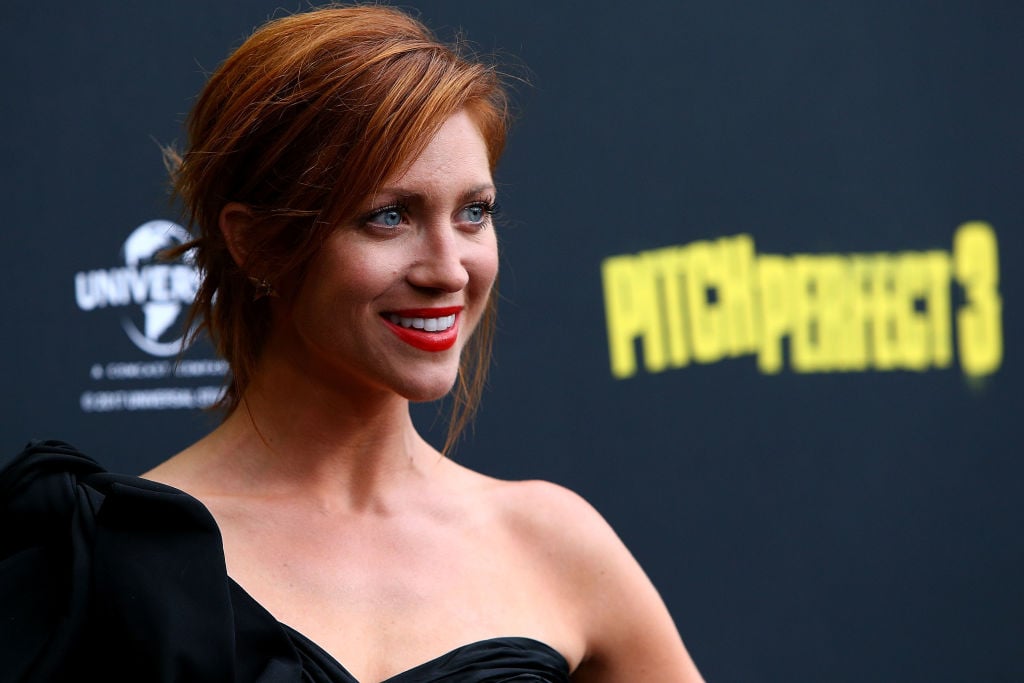 Snow has been in the business for a long time. Prior to Pitch Perfect, she was known for films like John Tucker Must Die and Hairspray, as well as TV shows such as Guiding Light and American Dreams. But the Pitch Perfect trilogy have become some of her most notable titles to date.
Now, Snow (whose latest series, Almost Family, just completed its first season on FOX) is celebrating another kind of achievement. She's set to marry her fiancé of one year, Tyler Stanaland, in 2020. And they held a joint bachelor/bachelorette weekend in Palm Springs over the weekend.
Which 'Pitch Perfect' stars were there?
The celebratory weekend included several of Snow's Pitch Perfect cast mates, including Kendrick, Anna Camp, Chrissie Fit (Pitch Perfect 2 and 3), and Kelley Jakle. Other recognizable women in attendance include Jessica Stroup, Snow's co-star from the 2008 slasher remake Prom Night.
In an Instagram post, Snow shared several photos from the big event, calling it "a weekend I'll never forget." She also included her cute wedding hashtags, adding, "Thank you to the best crew."
A few notable co-stars were missing
It's apparent that Snow is still close with many of her co-stars. And this is far from the first time that she's been a part of a Pitch Perfect reunion. Though not all of the biggest stars from the franchise were in attendance, that doesn't mean they're not also friendly with Snow.
For proof, check out the above photo of Snow with DeVine and Wilson. This "Family Christmas photo" was shared on Instagram in Dec. 2018 and, given Snow's hair color (which she changes frequently), appears to have been taken then, too. And this is definitely not the only example of her spending time with Pitch Perfect people over the past couple of years.
The 'Pitch Perfect' couple that split in 2019
Snow is close with many of her Pitch Perfect co-stars, but it would appear that her best friend within the group is Camp. In fact, Snow wrote and directed her first short film, Milkshake, in 2019, and who did she ask to star in it? Camp, of course.
But there's one person who Snow might not be as close with these days from the cast. Camp and Astin were married from 2016-2019. In the past, there were no shortage of Pitch Perfect reunions featuring these three. But given the split, we have a feeling Snow's upcoming wedding will include lots of former co-stars, though not Astin.