Brittini Dishes Van Trip With Culver After 'Below Deck Down Under' – 'No Lips Touched'
Brittini Burton from Below Deck Down Under said she and Culver Bradbury ultimately took their van trip together, but they didn't get to travel in the Outback.
Instead, they traveled in the US and Burton even visited the infamous Bradbury compound. "The whole crew got evacuated like two days after we filmed because Australia got shut down again," Burton said during an Instagram Live. "So it wasn't a possibility to do anything in Australia. We all had to leave. But Culver and I did do somewhat of a road trip in the States."
Brittini visited Culver's family compound after 'Below Deck'… but nothing happened romantically
Burton also made it clear, almost immediately, that nothing happened romantically with Bradbury. "No lips touched," she said during an Instagram live chat with Aesha Scott and Tumi Mhlongo. She laughed about calling Mhlongo from the Bradbury compound to admit nothing happened.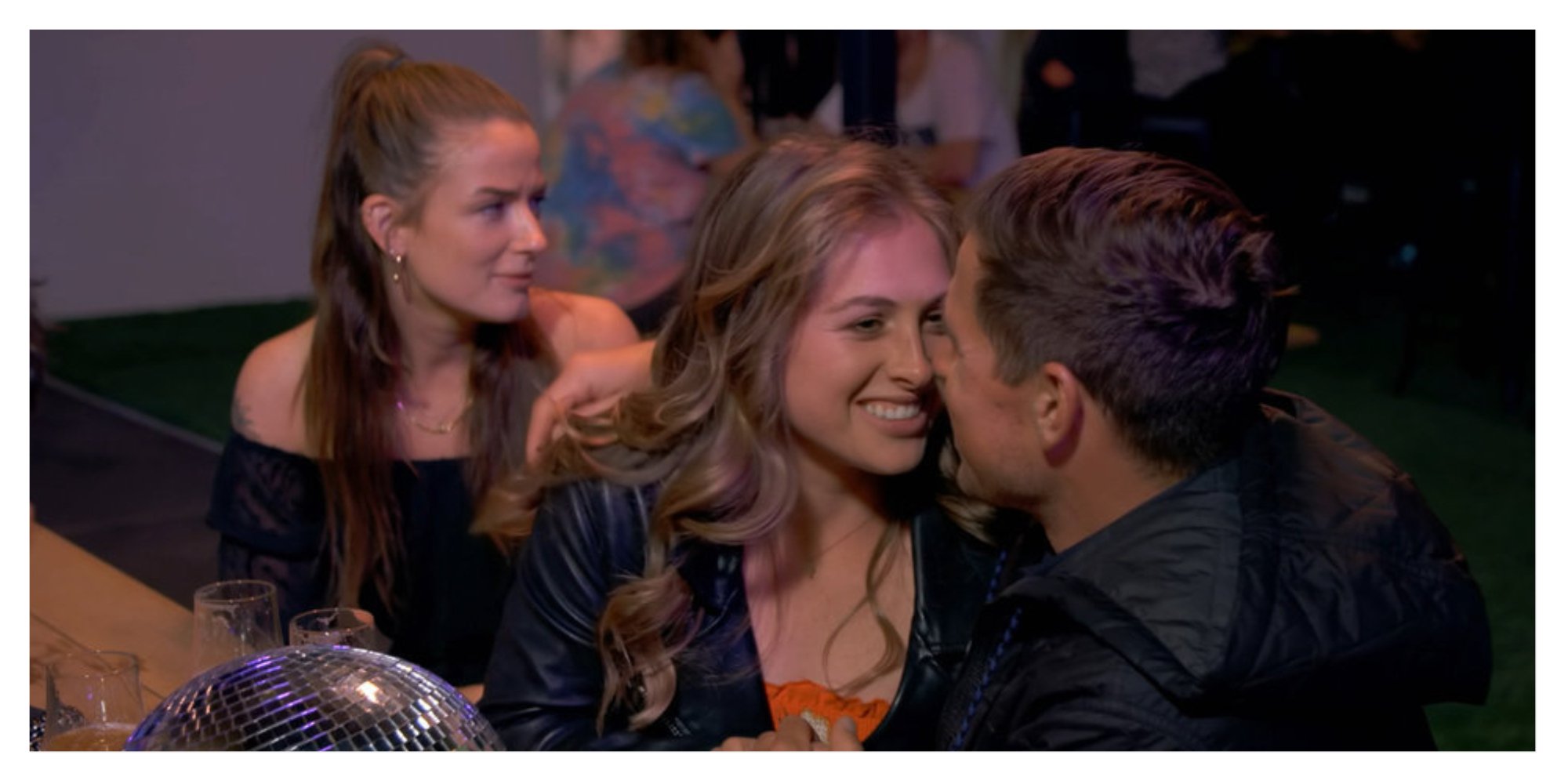 But she met Bradbury's entire family and really enjoyed her visit. "They're amazing people," she added. "That was dope. We went on his boat. We rode horses. So I did the whole compound experience." Bradbury often referred to his family "compound" and seemed close with his family.
Scott said the entire crew had trips planned around Australia but that changed when the borders closed. She also genuinely seemed a little sad that Bradbury and Burton didn't hook up.
Aesha Scott thought Culver and Brittini might hook up after 'Below Deck'
During an interview with Showbiz Cheat Sheet, Scott thought Bradbury and Burton didn't have enough natural chemistry to build a romantic relationship off of the boat. But she thought they may have had a fling.
"Because I think the natural chemistry wasn't there enough," Scott said. "I think it was more just like go traveling and have a cheeky [hookup]. But it's one of those things where it's like yacht goggles and all of us have been there. When you've got a limited number to choose from and you know, it's kind of like you're not initially naturally really drawn to someone."
"But over time and you're stuck in this bubble, you're kind of like, OK, well, you know, if I had to pick, it would be you," she said.
"And I think it was more one of those situations where they were the best fit for each other and what was available," Scott said. "And, then, we're all there like, 'Do and do it!' though. So I don't think it would have turned into some sort of beautiful romance."
Kissing a 'Below Deck' charter guest off charter is OK (but not drinking on charter)
Scott also said Bradbury's kiss with charter guest Jourdi Bleu wasn't overly scandalous. But it certainly took the wind out of Burton's sails and she seemed to cool any big thoughts of romance with him.
"You know, it's free rein and they're all adults," Scott said about the kiss. "They can do what they want. On the boat, you really shouldn't do that. But if they want to give you their number and you have a little cheeky kiss afterward, then go for it."
And while Bradbury didn't break any rules when he kissed Bleu off the boat, he did break just about every captain rule when he got drunk during that final charter. Captain Jason Chambers told the crew they could have one drink during the wedding finale. Bradbury not only had more than one drink, but he had several – a massive no-no. Thankfully for Bradbury, the season ended the next day.
Below Deck Down Under Season 1 is currently streaming on Peacock and will begin airing on Bravo, on Monday, July 11 at a special time of 9:15/8:15c. Episodes will air at their regular time on Tuesdays at 9/8c starting on Tuesday, July 12.
For more on the entertainment world and exclusive interviews, subscribe to Showbiz Cheat Sheet's YouTube channel.
RELATED: 'Below Deck Down Under' Brittini Says as a Female Deckhand, 'My Ladder Is the Same Length but the Steps Are Wider Apart' [Exclusive]