Who is 'The Hills' Star Brody Jenner's New Girlfriend, Josie Canseco?
We first heard the name "Brody Jenner" when he graced our television screens back in 2006 at the start of MTV's The Hills. The show followed Lauren Conrad, formerly of Laguna Beach, as she continued life after high school. Jenner and Conrad started dating, and he was a regular on the show. But Jenner later went on to marry Kaitlynn Carter, though after a year of marriage, the two announced their separation in the beginning of August. Now, Jenner has a new woman — who is she?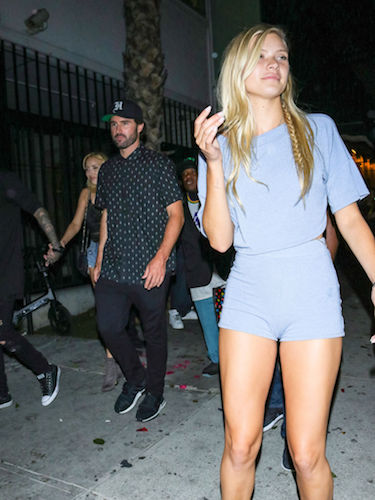 Jenner and Carter tied the knot in Indonesia last year
Jenner's wedding to Carter made news last year when we learned that Caitlynn Jenner, his biological father (formerly Bruce Jenner), had decided to skip the nuptials. Jenner had opened up to People last year about his strained relationship with his father, but he noted that it was a "bummer" that his father decided not to attend the wedding. Carter had said that Caitlynn Jenner canceled plans to come to the wedding about a week before the event happened. Regardless, Jenner and Carter tied the knot in a romantic, quiet ceremony in Indonesia last year with only close family and friends in attendance. However, those close to the couple had said they had been struggling in their relationship for years.
About a year after they wed in their romantic ceremony, the couple officially announced their separation in early August of this year. Reports say the two's marriage was never made legal.
Jenner has since started dating Josie Canseco
Very soon after the couple split, both were spotted with different people: Carter has been spending a lot of time with Miley Cyrus (who also recently announced her split from husband Liam Hemsworth), and Jenner has been seen hanging out with Josie Canseco. Canseco is the daughter of former Major League Baseball player José Canseco, who played on several teams but spent most of his time with the Oakland Athletics. He's had a few run-ins with the law, including missing a court appearance during a custody battle for Josie back in 2003.
Josie Canseco is a 22-year-old model who was Playboy Playmate of the Month back in 2016. She was reportedly discovered after photos of her at Coachella went viral and has since modeled in the Victoria's Secret Fashion Show. She has more than half a million Instagram followers.
The couple spent Jenner's birthday together in Atlantic City 
The two have been spending plenty of time together since Jenner and Carter split. Jenner recently celebrated his 36th birthday at Harrah's Resort in Atlantic City, and Canseco was by his side. The two were reportedly all over each other throughout the night. They recently became Instagram official after Jenner posted photos of Canseco to his Instagram story on August 26, the night of the MTV Video Music Awards. Canseco basically took over Jenner's Instagram story, though we're pretty sure he was the one taking and posting all of the photos.
Jenner was reportedly surpised by his ex's new relationship with Miley Cyrus, so it's unclear if he's simply going through a rough patch and Canseco is his rebound. However, the two seem to be having a lot of fun together, so we're rooting for them.