'Broken Diamonds' Movie Review; Ben Platt, Lola Kirke Prove Family Is the Greatest Gift
Ben Platt is back in a new movie about the impact mental illness can have on a family. Clocking in at 90-minutes, Broken Diamonds will tug at your heartstrings and make you rethink any resentment you might be harboring toward your loved ones. Learn more about Platt's latest role and how you can see Broken Diamonds.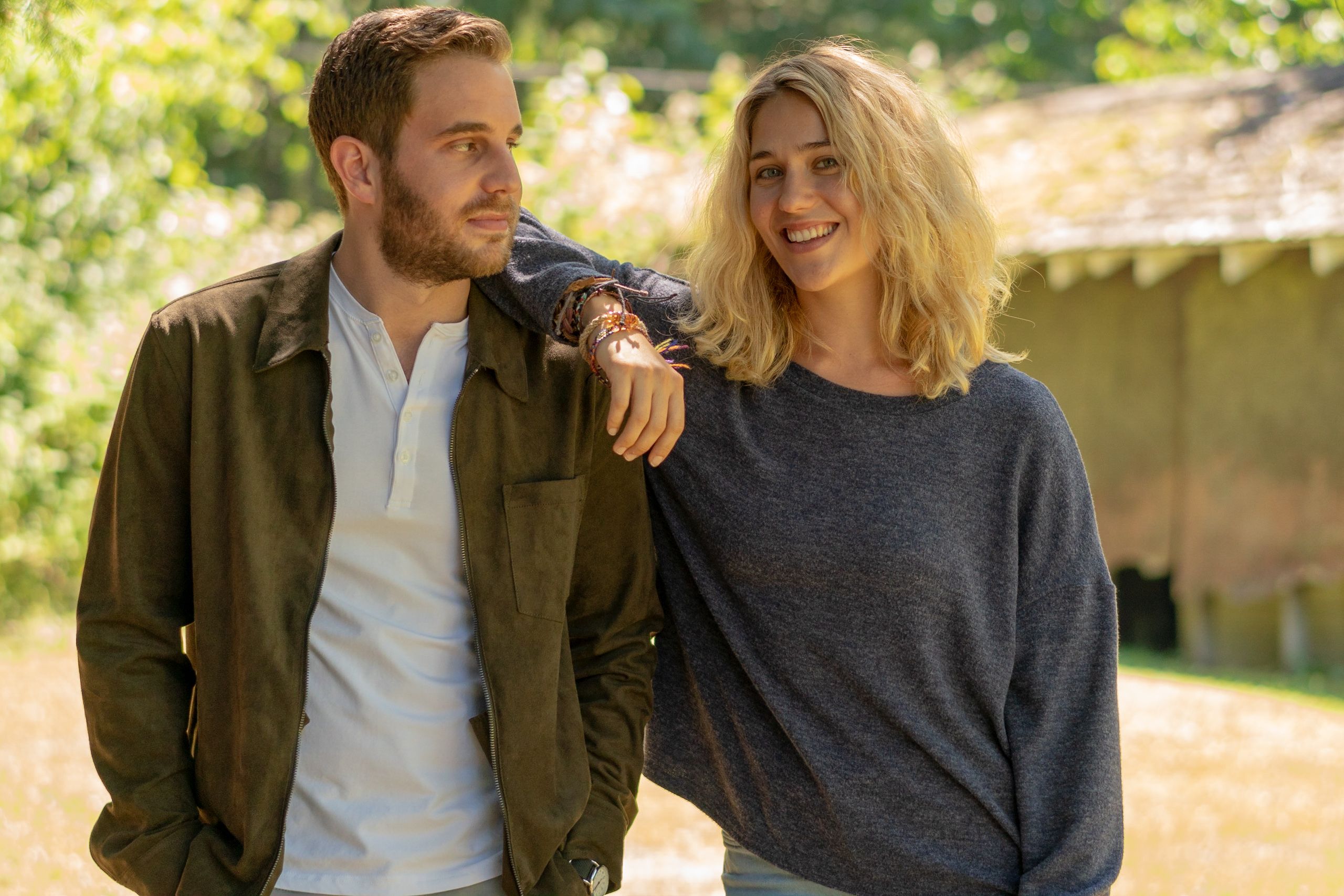 'Broken Diamonds' movie stars Ben Platt, Lola Kirke, and Yvette Nicole Brown
From Black Label Media, the producing team behind La La Land, comes Broken Diamonds — a movie about the impact mental illness can have on an entire family. After a call from his stepmother, Cookie (Yvette Nicole Brown, Community), regarding his father's death, twenty-something writer Scott (Platt, Dear Evan Hansen) sees his dream of moving to Paris put in jeopardy. Scott must temporarily take care of his wildly unpredictable sister, Cindy (Lola Kirke, Mistress America), who has a mental illness.
Throughout his time with Cindy, Scott sees her grapple with her mental state and eventually stop taking her pills. In the end, Scott, albeit frustrated, chooses to listen to what the universe is telling him — be there for your sister. 
Broken Diamonds is a heart-wrenching homage to the toll living with a mental illness has on families of all kinds. But the film is also a reminder of how love can overcome even the greatest of obstacles. 
'Broken Diamonds' tackles issues like bullying, family, and societal assimilation
While Cindy's mental illness drives the action in Broken Diamonds, it's not the only issue the Peter Sattler-directed film addresses. When Cindy runs into some old friends from high school, the social pressures she felt as a teen come flooding back. Pair that with her schizophrenia and the intense anxiety she feels about her brother's move to Paris and you've got the perfect destabilizing storm.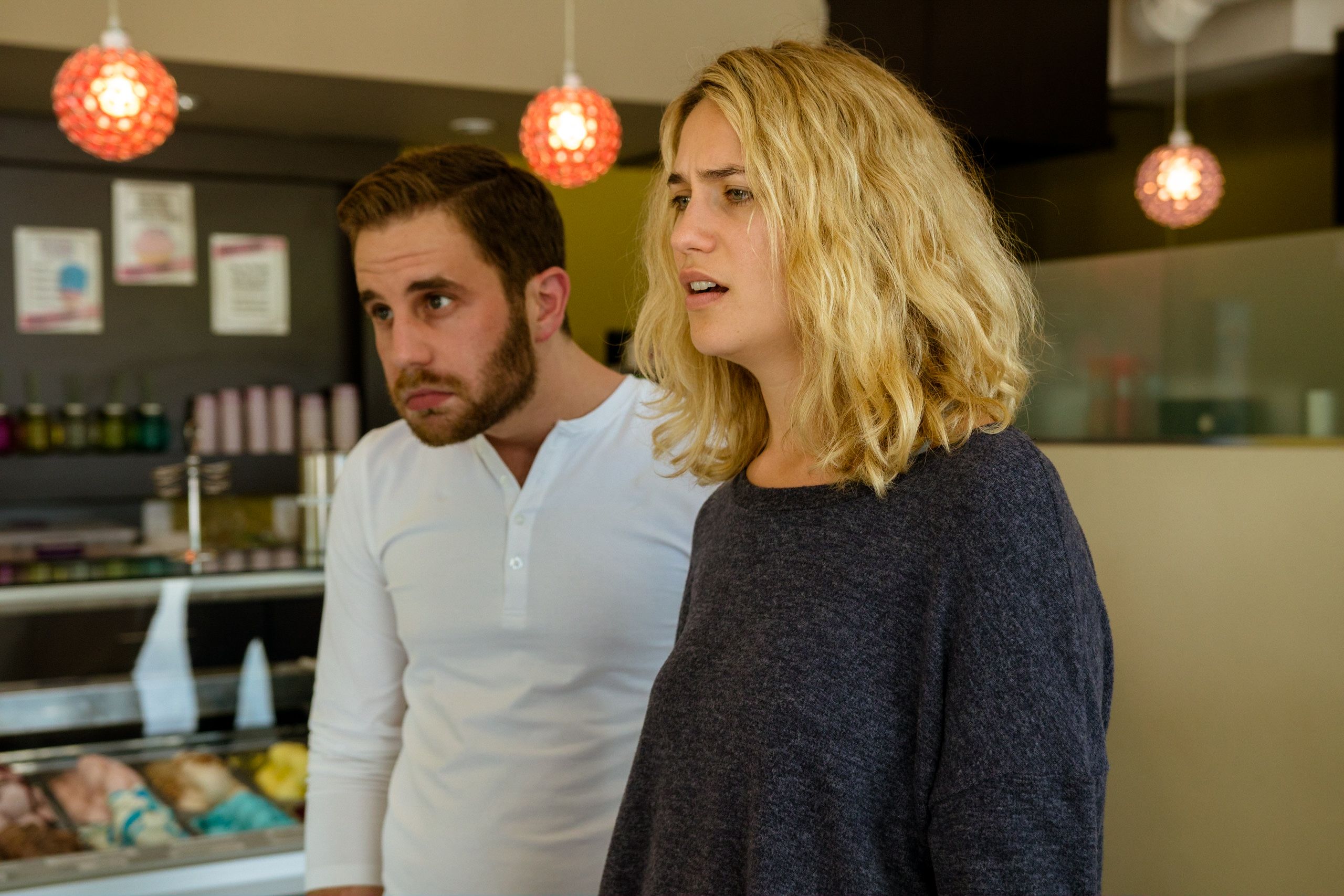 RELATED: The 3 Real-Life Politicians Who Shaped Ben Platt's Payton in 'The Politician'
Then there are the heavy feelings Scott — Cindy's younger brother — has harbored toward her for years. From resentment to envy, Scott's passions, achievements, and basic childhood needs seem to be shoved aside by his parents. That's because they were overly concerned with Cindy's mental health. 
Broken Diamonds also peels back the curtain on what it's like to live with a mental illness. Cindy stops taking her medication because, as her doctor points out, it doesn't stop the voices she hears. The medication only "lowers the volume."
Neglecting her prescription makes everyday activities like getting a job harder for Cindy. But it's a viable choice those taking medication grapple with every day.
'Broken Diamonds' is a movie about sacrifice and growth
Broken Diamonds touches on several themes. But the most important message comes from Platt's role as Scott. The sacrifices he makes to be there for Cindy — even when she feels like she could give up on herself — is the ultimate demonstration of love and family.
"My name is Scott, and my sister's schizophrenic," he says at one point, stopping to correct himself. "Sorry — my sister is my sister, and she has schizophrenia."
Mental illness impacts the person diagnosed with it, but that diagnosis can reverberate through an entire family unit. Platt's portrayal of Scott and his willingness to learn, grow, and adapt to Cindy's condition is the real gift to Broken Diamond audiences.
How to watch Ben Platt and Lola Kirke in 'Broken Diamonds'
See Broken Diamonds in theaters and on cable VOD on July 23. Or stream the film on demand on Aug. 23.
How to get help: In the U.S. and Canada, text the Crisis Text Line at 741741 to reach a crisis counselor for support.