'Bromance' Creator Greg Contaldi Tells Us About the Series and Plans for the Future
Greg Contaldi, creator of the web series Bromance, recently chatted with Showbiz Cheat Sheet about the making of the show. Here's a peek into our chat.
Showbiz Cheat Sheet: What prompted you to create 'Bromance'?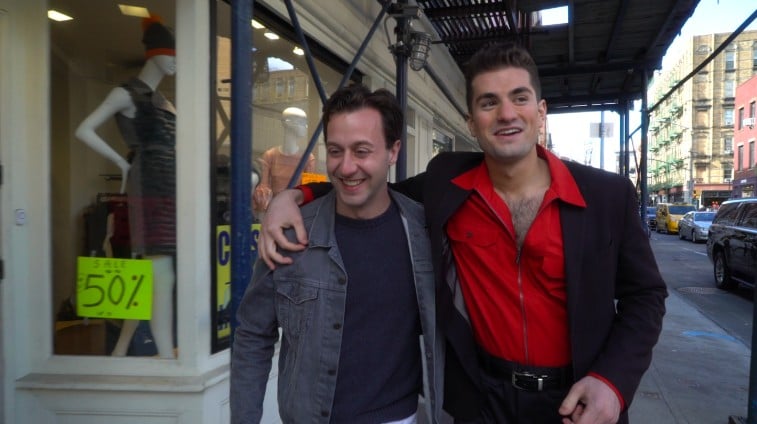 Greg Contaldi: Bromance started in my college dorm. While I was attending New York University, I was working as a production assistant and an extra on several film and television sets. I was always observant when I was working on set. I was there to learn. I watched the director. I watched the actors. I watched the crew and how they interacted with each other. I observed the types of shots they were choosing for particular scenes. I soaked it all up. Not only was I getting ideas to write about, but also ideas on how I could make the words on paper become a reality.
I was a freshman in college and wanted an outlet where I could direct, produce, and act in things that I have written. Many of the early film courses I'd taken were focused on shorts. It was always difficult for me to sit down and write a short for class because the stories I wanted to tell always went over the 5-minute limit that was sometimes imposed upon us. A web series sounded like the answer to all of this.
CS: What is 'Bromance' about?
GC: Bromance is a buddy comedy about three guys (Charlie, Jude, and Eddie) that become best friends after meeting as extras on the set of the low-budget remake of Saturday Night Fever. The series follows the highs and lows of newcomers trying to make it in the entertainment industry.
Now, in season three, the trio finds themselves engulfed in a mafia conspiracy after it is discovered the mob is using the film to funnel money. A bizarre turn leads to everything from murder, corruption, and an FBI Investigation.
CS: How did you get such an amazing cast for this film? What was the casting process like?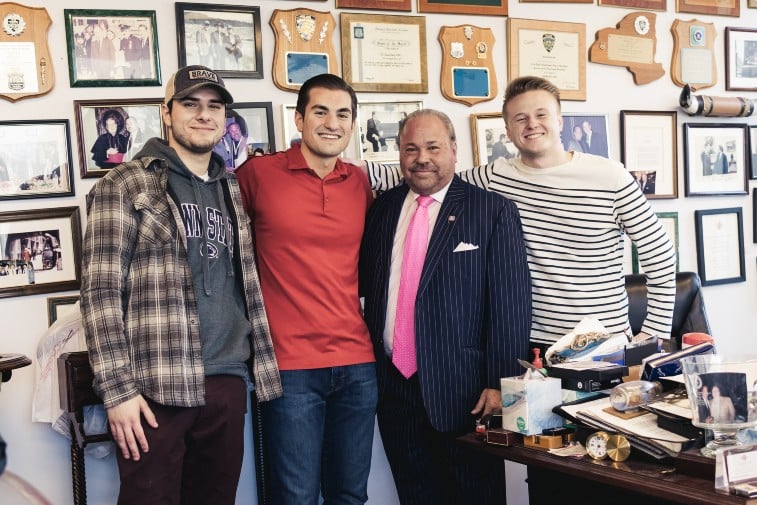 GC: When we first started the series, we were pulling together a cast from people around us (friends, roommates, professors, etc.) Casting calls went out on Backstage for any roles we couldn't fill and auditions were held. As we continued filming, casting got easier. We brought back many of the same actors each season.
For the final season, parts were written with a "dream cast" in mind and we were lucky to fill them with actors they were written for. Several guest stars are people I've worked with in the past. I first met [Blue Bloods actress] Abigail Hawk when I was in college interning in the writer's office at Blue Bloods. I'm really happy with the ensemble we were able to build. You don't see large ensemble casts that often with a web series.
CS: What projects do you have planned next?
GC: Bromance is in the process of being submitted to film festivals across the country. While many viewers have been asking about another season, I am very pleased with the way we ended the show. The series finale of Bromance drops on YouTube on Father's Day (June 21st) and will include guest stars Bo Dietl, Robert Funaro, and Abigail Hawk.
CS: Anything to add?
GC: We had to be very flexible when producing this series. You have to be when your cast and crew are working for free and donating their time. We had to plan shoots around everyone's lives.
We kept the script flexible too. I like to think that is what helped us keep the budget for this last season under $1,000. For example, I remember season 1 one of our big scenes called for an abandoned warehouse. We weren't able to find one in time, but one of our actors suggested a pork store that a friend of his owned.
With a few simple rewrites, we were able to change the scene to the backroom of a pork store. Stories like this happened throughout all three seasons. We wrote the show to our strengths. If we knew we had a certain location locked down or a strong actor for a part, we made it work for the show. You have to be creative!
You can watch all three seasons of Bromance on Art City's YouTube channel. Stay tuned for part two of our chat with Greg Contaldi.