What Is Brooke Shields' Net Worth?
Brooke Shields is an extremely accomplished celebrity, having dominated both the modeling and acting industries from a very young age.
From her unforgettable Calvin Klein ads to controversial film roles, Shields will always be one of the entertainment industry's most memorable stars.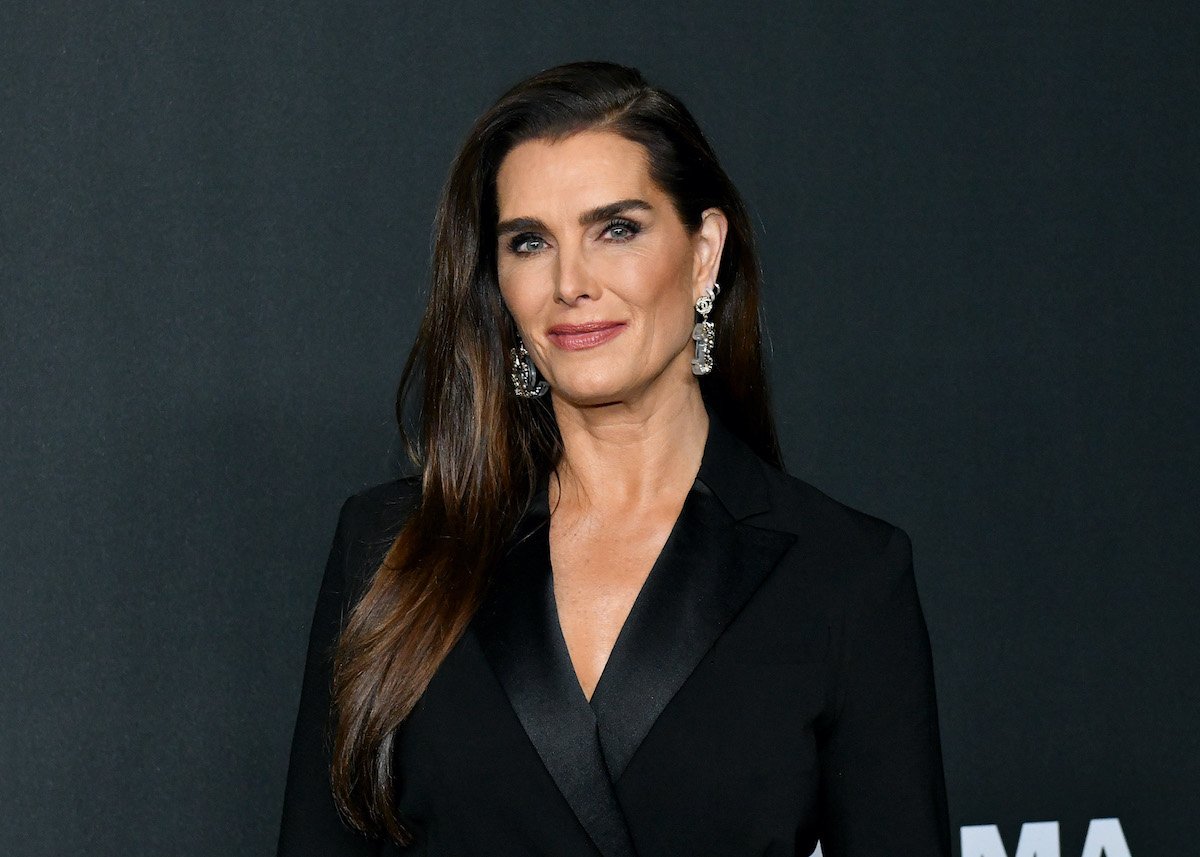 In recent years, Shields has focused her energy on spreading wellness among women across the globe.
Her latest brand offers an inspirational place where women can gather for helpful advice and new adventures. 
What is Brooke Shields' net worth?
Brooke Shields was in the limelight from the very beginning — she had her first modeling job at just 11 months old.
The Ivory soap commercial launched her impressive career, and in 1978 she had her first major role in a film.
Shields played a child forced into prostitution in Pretty Baby, a dark film that caused quite a bit of controversy. 
She continued to be involved in jobs that pushed the envelope, including ads for Calvin Klein jeans.
At the time, Shields was 14 years old and CK's tagline was, "You want to know what comes between me and my Calvins? Nothing."
Some believed the innuendo in those ads was inappropriate for such a young model, but she became one of the brand's most memorable faces. 
Shields moved on to more controversial film roles, including leading parts in Blue Lagoon and Endless Love.
Both films had several nude scenes and were frowned upon for their questionable use of such young actors. 
In 1983, Shields attended Princeton University to study French literature. She proved herself an excellent scholar.
Shields used her experience in the entertainment industry as the subject of her senior thesis — The Initiation: From Innocence to Experience: The Pre-Adolescent/Adolescent Journey in the Films of Louis Malle, Pretty Baby, and Lacombe Lucien.
Shields continued acting, mostly on television. She had guest roles on several series including The Muppet Show, Saturday Night Live, and Friends.
She was also active on Broadway, with roles in Grease and Cabaret. According to Celebrity Net Worth, Shields net worth is $40 million.
She was recently replaced as the La-Z-Boy brand ambassador
In 2010, Shields' face became associated with an iconic furniture brand–La-Z-Boy.
The actor and model was La-Z-Boy's new brand ambassador, with the furniture giant hoping to broaden its appeal to a wider customer base.
The stylish, comfy pieces in Shields' new line were aimed at young mothers and homemakers who wanted warm, cozy decor that added beauty to their homes. 
Shields definitely helped turn more eyes toward La-Z-Boy, and the retailer expanded their product line to include much more than just recliners.
Unfortunately, the new pieces weren't quite the quality that customers had come to expect.
Complaints against the retailer sky-rocketed. A Consumer Affairs article states that customers had numerous problems with the quality of the furniture, lack of assistance from customer service, and the unpleasant attitudes of the repairmen. 
In 2019, Shields parted ways with the company. La-Z-Boy replaced her with actor Kristen Bell, their new brand ambassador.
According to Marketing Dive, a funny spat between Kristen Bell and her husband (comedian Dax Shepard) is what led to La-Z-Boy reaching out to her.
The company also believed Bell would be a better choice for the millennial generation, as they would connect better with her than Shields. 
Shields is empowering women through her new wellness brand
In a recent interview with Marie Claire, Shields talked about the vision behind her new wellness brand, Beginning is Now.
She wants to encourage women to continue achieving goals, even if they are feeling too old or tired or out-of-shape.
She wanted to create a space where women from around the globe can connect to share stories and inspire one another to overcome challenges. 
Beginning is Now offers wellness strategies for the body and the mind, as well as merchandise. Shields shares stretches and workouts that energize and strengthen.
It may seem like Shields has done it all, but she certainly won't be done anytime soon.
She continues to use her own experiences to help others, and she strives to bring peace and happiness to as many women as possible.