Brooklyn Decker and Andy Roddick Call Parenting Their 2 Kids 'Unromantic'
Parenting is a tough gig, and celebrities often open up about the authentic parts of trying to balance working, parenting, and their own relationships.
Parenting is a tough gig no matter who you are, and celebrities who open up about the authentic parts of trying to balance working, parenting, and their own relationships help the rest of us feel like we're not alone.
There are plenty of famous celebrity couples who have been quite frank about the realities of parenthood, and Brooklyn Decker and Andy Roddick are among these important sources of honest inspiration. 
The pair even went so far as to admit that working together to raise two kids is "unromantic," and they've got the evidence to prove it. 
Brooklyn Decker and Andy Roddick have a storybook romance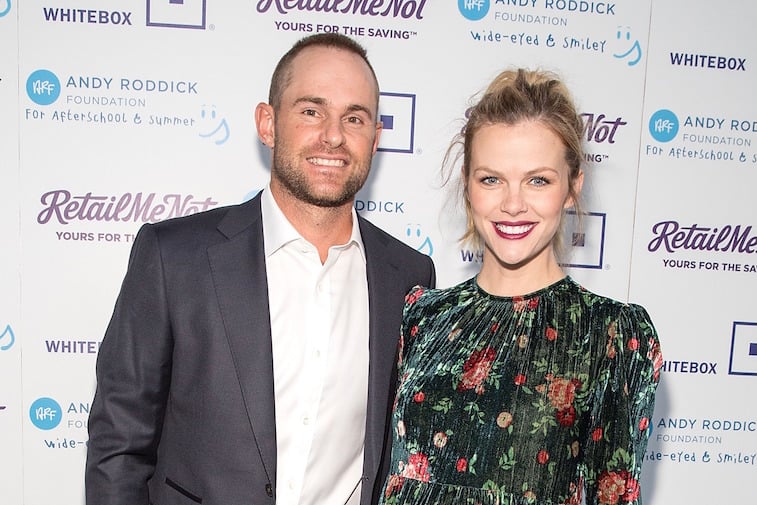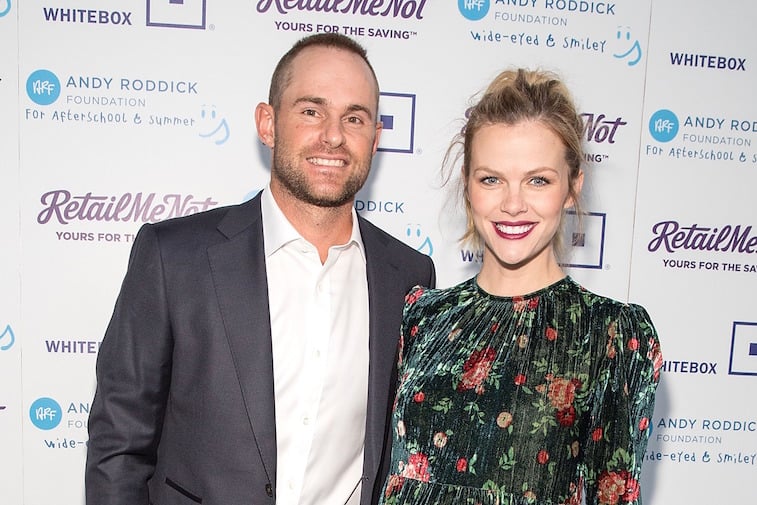 While the pair had some high-profile relationships in their past, Decker and Roddick have been a match made in heaven since the start of their relationship. At the time, Decker was hosting a show for Sports Illustrated when she caught the eye of Roddick, a famous tennis player.
He had his attorney get in contact with Decker's agent, and that was a little strange for Decker. In fact, she ignored his advances for months before finally deciding to research him a bit and give him a shot. 
The pair got married in 2009, and they quickly added to their family with the birth of their son Hank. Decker has gushed over how amazing it is to see Roddick as a father: "there is something about him becoming a parent that is really private and that something not everyone did to share and that makes it feel very special." 
Brooklyn Decker and Andy Roddick have two children
Decker and Roddick again added to their family — this time with a plan for scheduling the birth so that Decker's acting schedule would be manageable. Their daughter Stevie joined the family in 2018.
The road to parenting has been an adventurous one for the family, and Decker frequently opens up about the tougher moments of parenting. 
In an Instagram video in a moving vehicle, Roddick can be heard off-screen asking Decker how she's doing. Decker, clearly in tears, chokes up as she asks Roddick if they're bad parents for sending their youngest away to "baby school."
Parents everywhere could relate to this emotional drive home from the first drop off at daycare. 
The family also seems to have found a rhythm that allows them to truly share in the work of parenting. According to SheKnows, Decker gushed to that her husband had never been "sexier" than when he was the only dad to join the school's Parent Council. It's clear that parenting is a team sport for this duo. 
Parenting is 'unromantic' admits Brooklyn Decker
Even for a couple who seem to have figured out routines and shared responsibilities, parenting can be tough. With busy careers and the pressures of fame added to the mix, it's definitely a lot to juggle. Decker admits that it leaves them both pulled in many different directions and that finding time for one another can be tough, according to PureWow: "I don't know that there's a lot of space for romance, as unromantic as that sounds." 
Decker went on to reflect on the stage of life they currently inhabit. They have two very young children, and they split their time between two different homes.
"We live on the East Coast and Texas and work in California, and my husband travels a lot for work, so it's just sort of chaotic, and that's OK with me," Decker explained.
She recognizes that what is happening in their lives right now won't be the permanent state of things, but the chaos is definitely part of the equation for the time being. By embracing this reality, Decker sets realistic expectations for herself and her marriage . . . and helps fans following along at home do the same.