Brooklyn Decker's Loyal Friend Scoped Out Her Vagina Post-Childbirth—'It'll Traumatize Me Forever'
Brooklyn Decker had a strange post-pregnancy request and a friend who loyally obliged.
Giving birth is a profound experience for anyone. It doesn't matter if you are a celebrity or not. Your body goes through so many changes during the pregnancy and then the potential trauma of childbirth can leave anyone wondering if your body will ever be the same again. Brooklyn Decker is not a stranger to this and even asked a friend for help. 
Brooklyn Decker got her start in modeling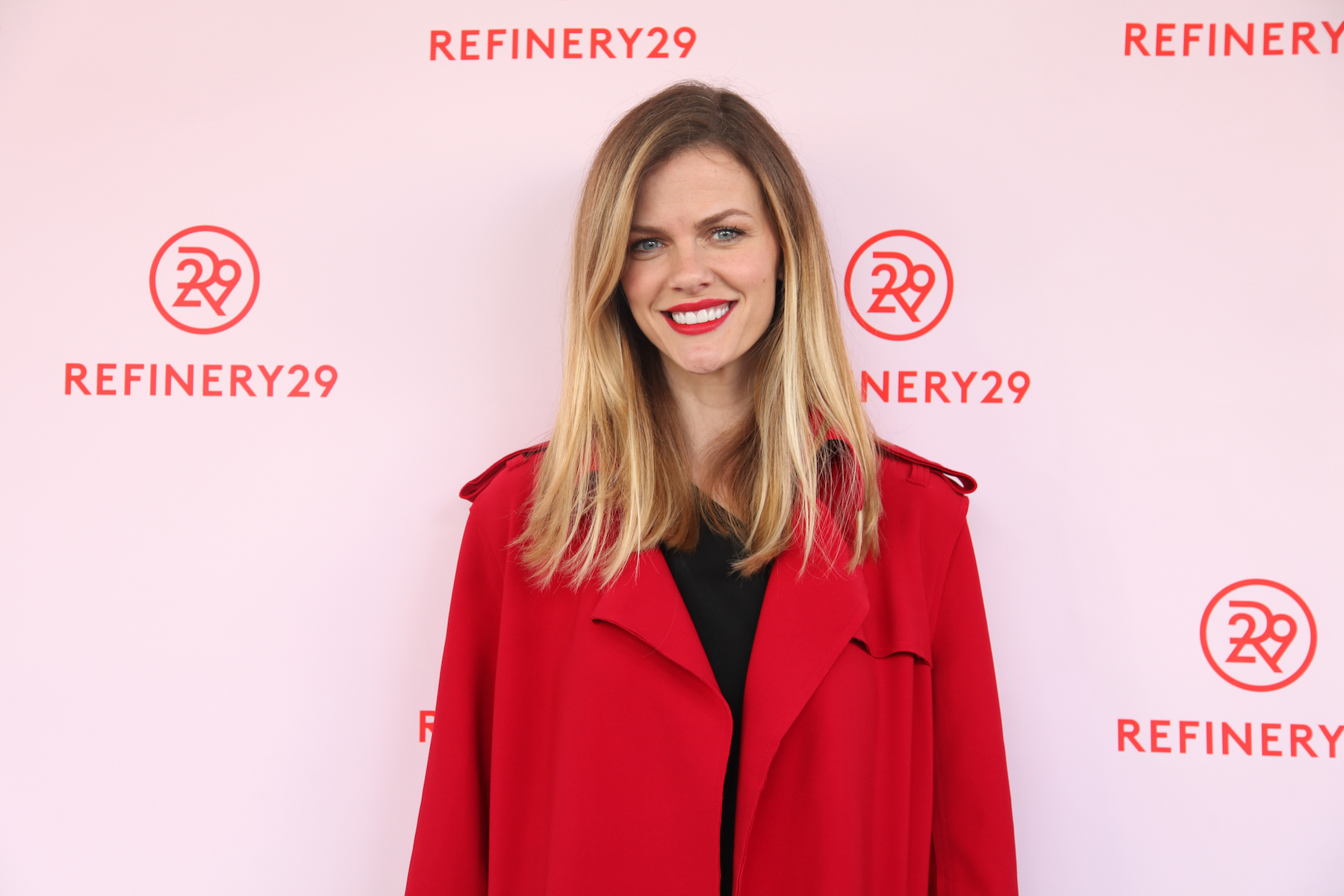 Decker was a high school cheerleader who moved to New York City in hopes of making it big in the modeling world. One can say she did pretty well for herself when she landed a spot in Sports Illustrated, namely the Swimsuit edition. In fact, she landed the cover of the swimsuit edition in 2010.  
As Decker was growing her modeling career, she was also growing her love story with tennis player Andy Roddick. It was Roddick who took notice of Decker while she was hosting a show for Sports Illustrated. He saw her and had to know her. Roddick had his attorney contact her agent in hopes of getting to meet her. That seemed shady to Decker and she didn't say a word for five months. Then Decker decided to give Roddick a try, and they have been married since 2009.
Decker and Roddick have two children together. Hank arrived in 2015, and then they added Stevie to the mix in 2018. Parenting two young children while working and maintaining two households can be quite the adventure but Decker and Roddick are more than happy to embrace it all. 
Brooklyn Decker is grateful for her good friend
A good friend is hard to find. Thankfully, Decker is blessed with a friend who will listen to the most interesting requests. According to People, the story is that Decker had just delivered her first child, Hank. Childbirth was new to Decker, and she didn't know what to expect. 
Decker said, "My best friend came that day [I had my son]…. And I'm like 'Jen, I can't look at [my vagina] because I think it'll traumatize me forever, but I need someone to take in what's happening down there….because so many people had commented on like stitches and this and that."
About her friend agreeing to take a peek, Decker commented, "And she's like, 'Okay, yet it's seared in my brain. There's a physical record.' And yes, now she has to carry that with her for the rest of her life. That's friendship right there." 
Brooklyn Decker's postpartum recovery was not easy 
Decker's postpartum recovery was not a walk in the park either. She suffered from blood clots and bleeding nipples, just to name a couple of things. Decker said, "The clots started to come. And my mom, being a nurse…was like, 'This is in any other circumstance not normal." I'm seeing them in the toilet, I'm seeing them in the diaper mesh short pad ice pack situation. The nurse came in and saw them, and she goes, 'These are totally normal. If they get bigger than a golf ball, call me."
Decker was also traumatized when she was nursing Hank and noticed that her bleeding nipples were getting blood on the baby. She called the doctor and was assured that this was perfectly normal and that everything would be okay. She was told her body is going through a lot of changes and is learning how to feed her baby. It hurts now, but she will get the hang of it. 
Decker understands now that her postpartum recovery after giving birth to Hank was perfectly normal, it was still shocking nonetheless. Because of her experience, Decker believes the realities of the postpartum period should be discussed more so that women are prepared for that time and not be scared.