How 'Brooklyn Nine-Nine' and Other TV Shows Have Addressed Police Brutality and Racial Profiling
There are plenty of TV shows depicting good cops. But what about those that critically examine the police. Here are a few of them.
Police procedurals are everywhere. And for some, watching shows like Law & Order: SVU and Blue Bloods is comforting. But the more deaths like George Floyd's occur, the more there becomes an even greater need for shows that address the reality of racial profiling and the overwhelming mistreatment of Black people at the hands of the police.
'Brooklyn Nine-Nine'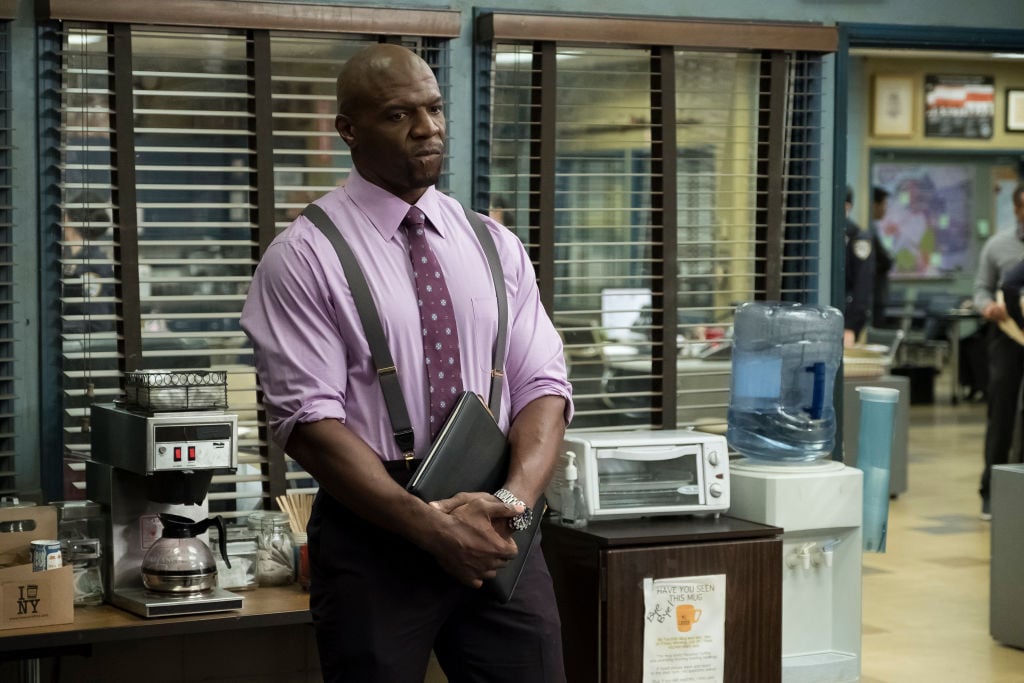 This NBC sitcom doesn't fall into the usual formula. Instead, it's a fun, goofy show that depicts a team of exceptionally good cops. On June 2, 2020, the cast of the show donated $100,000 to the National Bail Fund network, with creator Dan Goor writing on Twitter that they "support the many people who are protesting police brutality nationally."
While the series may not often put its characters under a microscope, a season 4 episode that touches upon the subject of racial profiling has been making the rounds. In "Moo Moo," Lieutenant Terry Jeffords is stopped by another cop who only lets him off after learning what he does for a living. He later tells Captain Raymond Holt that he knows he was seen only as "a dangerous Black man," and files a complaint.
'Family Matters'
Another sitcom with a cop at the center, Family Matters was known for doing what many '90s shows did: Have "very special episodes" that bring to light one specific issue. Carl Winslow's job as a police officer is played for laughs much of the time, but when the subject matter hits closer to home, it changes.
In the season 5 episode "Good Cop, Bad Cop," Carl's son, Eddie, gets arrested for a traffic violation. However, he maintains his innocence. Carl, who believes in the good of the system, brushes him off, causing a big argument. He later talks to the cops who brought Eddie in himself, and learns that his son was telling the truth: He was just "a black kid that was in a white neighborhood."
'Angel'
The Buffy the Vampire spinoff series Angel follows the titular character, a vampire with a soul, as he tries to right his past wrongs and fight demons in Los Angeles. As a private detective, Angel alternately works with and clashes with the LAPD. But one episode, in particular, uses the show's penchant for metaphors to make a strong point.
In season 2's "The Thin Dead Line," Angel and Gunn (the only Black character in the show) are called in to investigate a spike in police brutality. They discover that dead police officers have been made into zombies and are attacking without just cause. This turns out to be the work of the chief, who admitted to using supernatural means to get more cops on the streets.
'Cloak & Dagger'
The Freeform series Marvel's Cloak & Dagger may take place in a world of superheroes, but it maintains many realistic elements. Teenagers Tandy Bowen and Tyrone Johnson are inextricably linked due to their powers, which they received as the result of an accident they were involved in many years prior.
There isn't just one episode that offers an example of police racial profiling and brutality in Cloak & Dagger. Rather, the entire show touches upon it intermittently. The inciting incident of the series comes after Tyrone's brother is shot and killed at the hands of a crooked cop, and the arc of the first season is Tyrone reckoning with this and finally getting justice.