Who Is Brooks Koepka's Fiancée Jena Sims?
Brooks Koepka's name is well known in golf circles. He's been competing professionally since 2012. The athlete won the U.S. Open in 2017 and 2018, and the PGA Championship in 2018 and 2019 to become the first golfer in history to hold back-to-back titles in two majors simultaneously. Also, in 2018, the Official World Golf Ranking put him at No. 1; a spot he held for more than 45 weeks.
While Koepka's accomplishments on the course are well-documented, fans don't know a ton about the woman he's engaged to. Well, turns out you just may have seen her on the big screen. Here's more about Koepka's fiancée Jena Sims.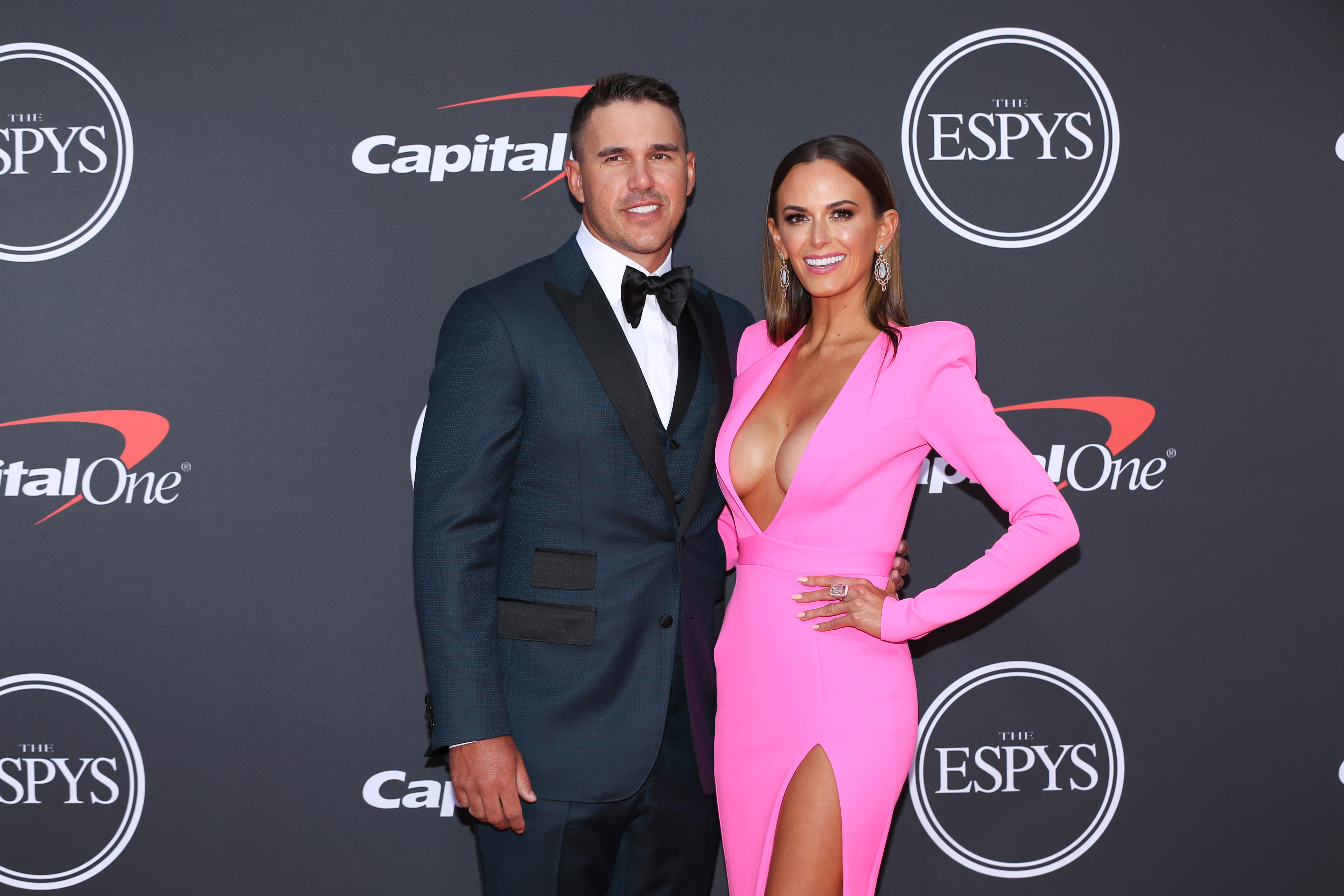 Sims is an actor
Sims was born on Dec. 30, 1988, in Winder, Georgia. She has been in a number of beauty pageants over the years and held the Miss National Junior Teenager title before competing in the Miss Teen USA in 2007. Today, she's the CEO of the non-profit organization called Pageants of Hope, which hosts workshops for children with special needs.
Sims is also an actor and according to her IMDb, has been featured in the films Dead Reckoning, Attack of the 50 Foot Cheerleader, and Last Vegas with Morgan Freeman and Robert De Niro. She also had roles in Sharknado 5, Entourage, Dexter, and One Tree Hill.
She and Koepka have been together since 2017, and she's often seen at events and tournaments watching her man play. In a previous interview with Golf Digest, Sims said she loves "being able to support Brooks and watch him because he's so talented. It's so much fun to watch him. He'll say to me all the time: 'It must be so boring walking around in the crowd watching me play.' And I'm like, no way. I actually really enjoy it. I grew up around golf; my dad is a huge golfer. So I really enjoy watching him and being around there. Everyone's so nice."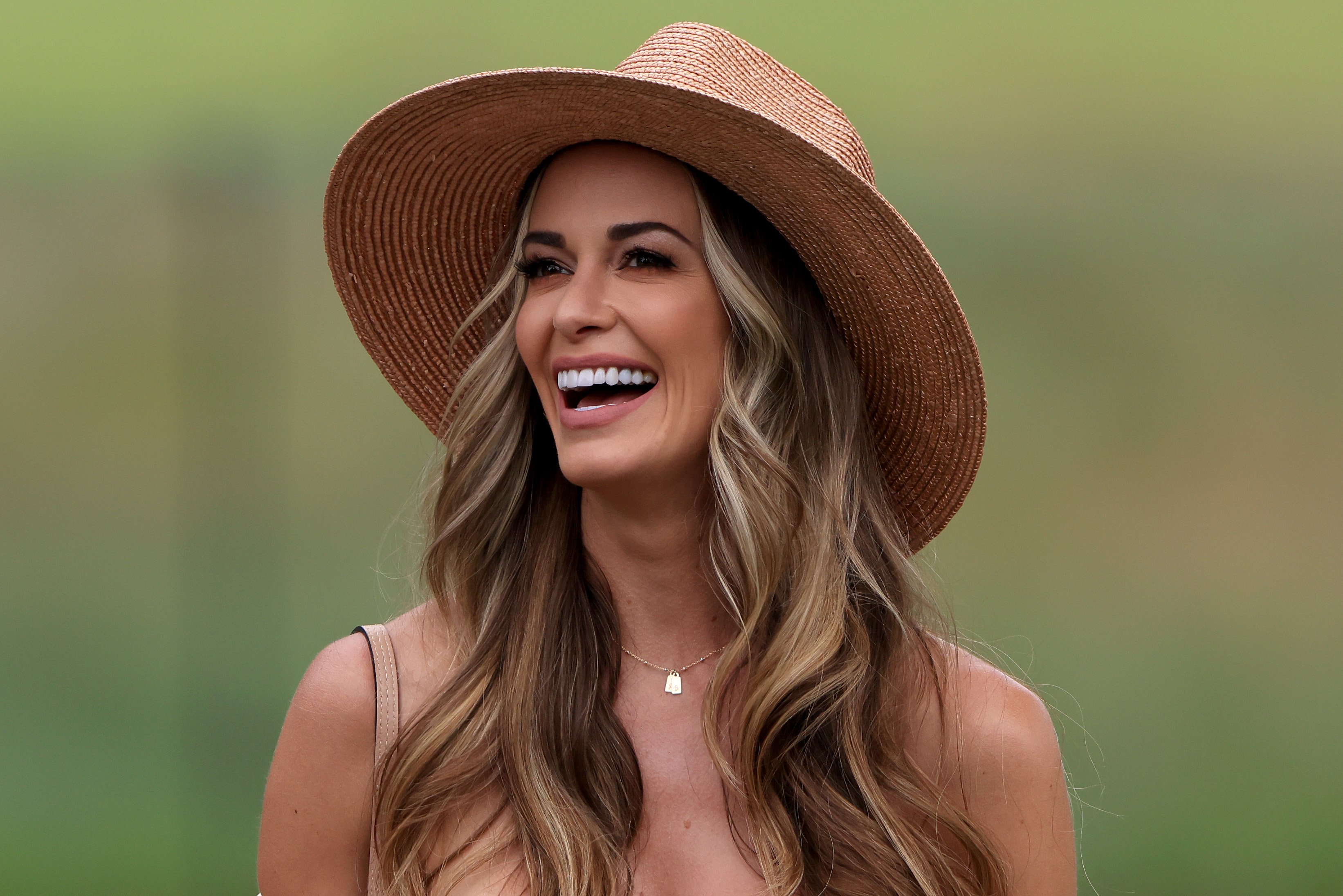 RELATED: Who Is Jordan Spieth's Wife Annie Verret?
How Koepka proposed to Sims
In 2021, Sims announced that her beau proposed to her and shared photos of the moment via Instagram. She wrote that she will "tell the whole story [of the proposal] one of these days," adding: "I was surprised. I knew it was coming, just not on that day at that exact moment."
Now with their wedding planning underway, Sims revealed that Koepka offers his input on that.
"Believe it or not, he has some strong opinions … not all obvious ones either!" she told her Instagram followers during an AMA. "I always run things by him, he has enjoyed it so far … makes me even more excited to see him excited!"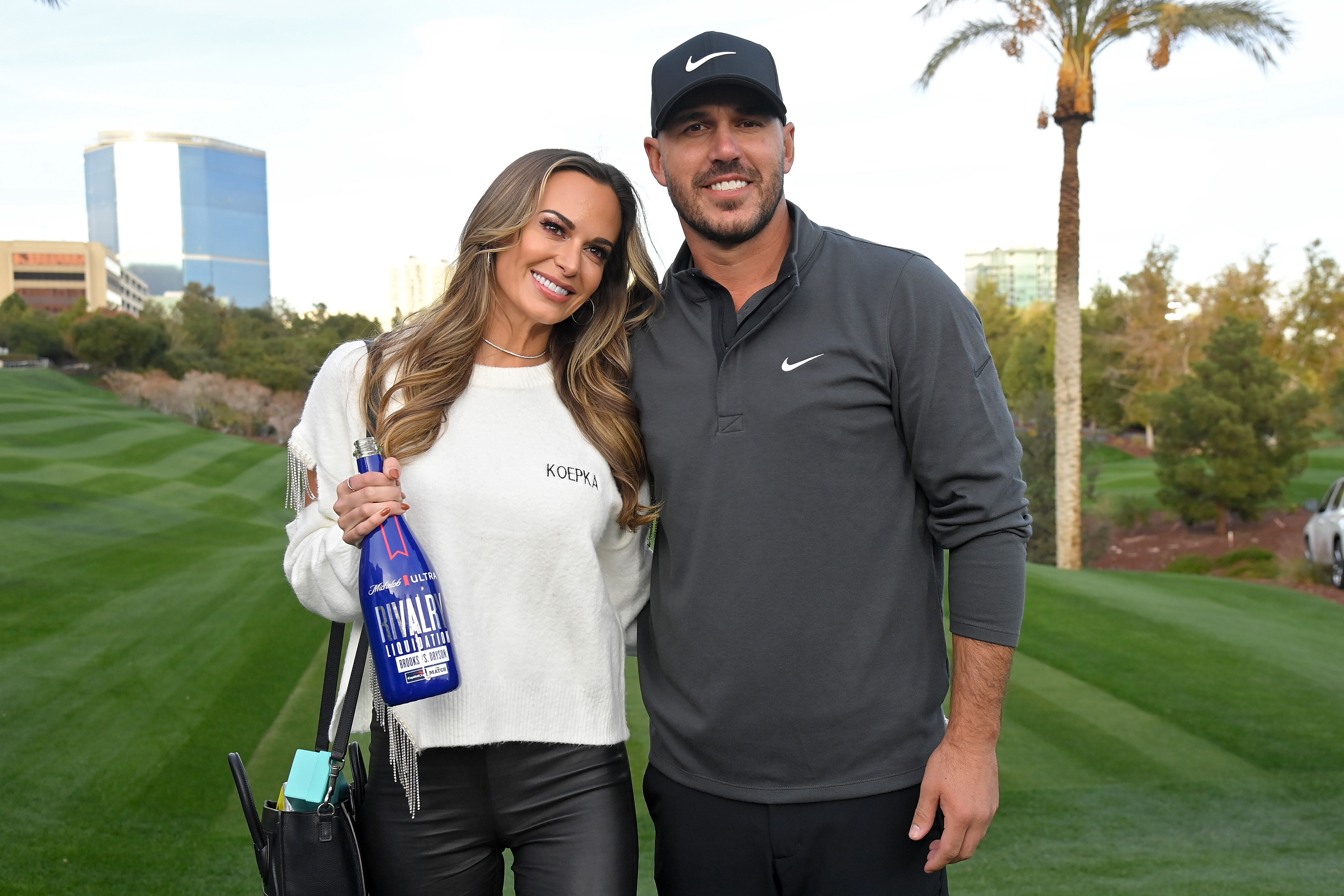 Koepka recently made headlines but not for his golfing
Sims' fiancé has occasionally found his name in the news for reasons other than what he does on the golf course. At times, he's made headlines for clashing with fans who approach him when he's with his lady.
In a video obtained by TMZ in April 2022, a fan tried to put his phone near Koepka's face as the golfer was in a cart on the course with Sims.
The outlet reported that "Koepka can then be seen ripping the phone from the man, and telling him, 'Get it out of my face, man! Get it out of my face!' We're told Koepka actually took the phone for a brief moment — but the golfer's manager returned it to the fan just seconds later. We're told the fan was not upset over the incident and did not seek to press charges."