Bruce Lee Movies: Where to Stream the Only 5 Movies The Martial Arts Legend Made
If ESPN's documentary 'Be Water' got you curious about Bruce Lee, all five of his films are streaming somewhere. Here's where to find them.
Bruce Lee's legend far exceeds his filmography. Due to his untimely death at the age of 32, he only starred in five movies, and one of them is unfinished. Fortunately, all of Lee's movies are streaming somewhere. Here's where you can find each martial arts classic for an action movie binge. 
Bruce Lee's first movie 'The Big Boss' on Cinemax, DirecTV and Flix
After playing sidekick to The Green Hornet on American Television and a few other supporting roles as henchmen, Lee went to Hong Kong to star in a movie. The Big Boss was his first vehicle and showed audiences he could carry a movie. He played an ice factory worker who just couldn't ignore the corruption when he saw his coworkers disappear, but this was only the beginning of what he could do.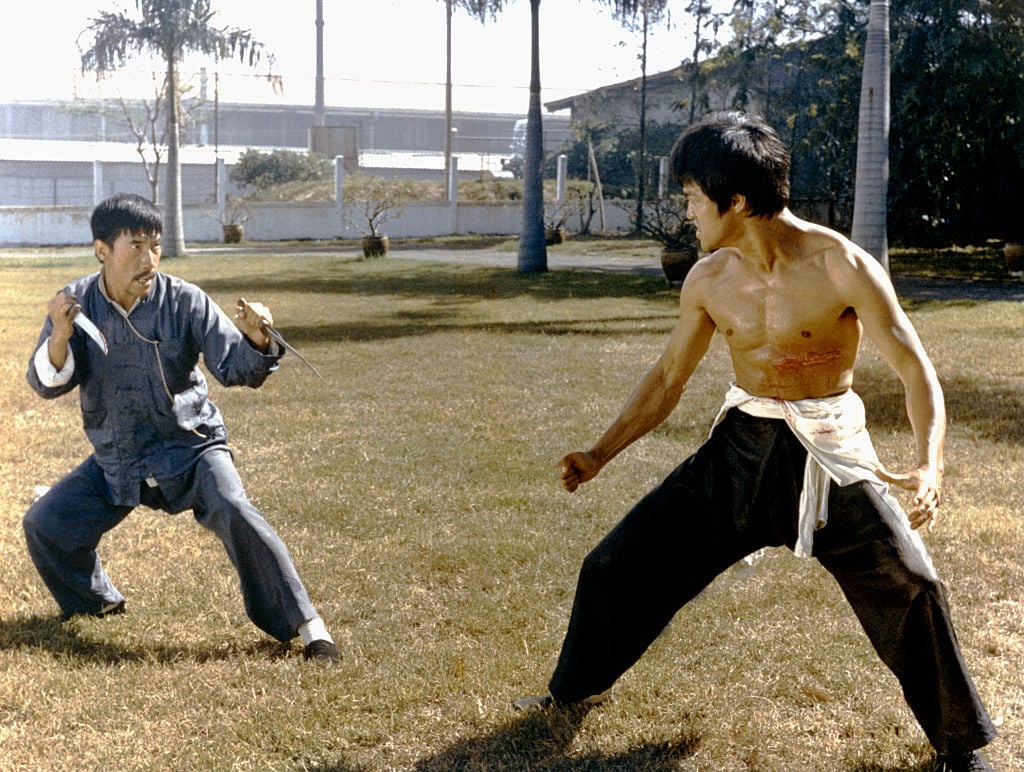 'Fist of Fury' on Amazon Prime and Cinemax
Lee's second movie follows the traditional "you killed my master, I will kill you" formula. It also deals with Japanese occupation of China and racism towards the Chinese. Lee took the fighting up a level facing off an entire dojo full of opponents, and brandishing his famous nunchucks against them.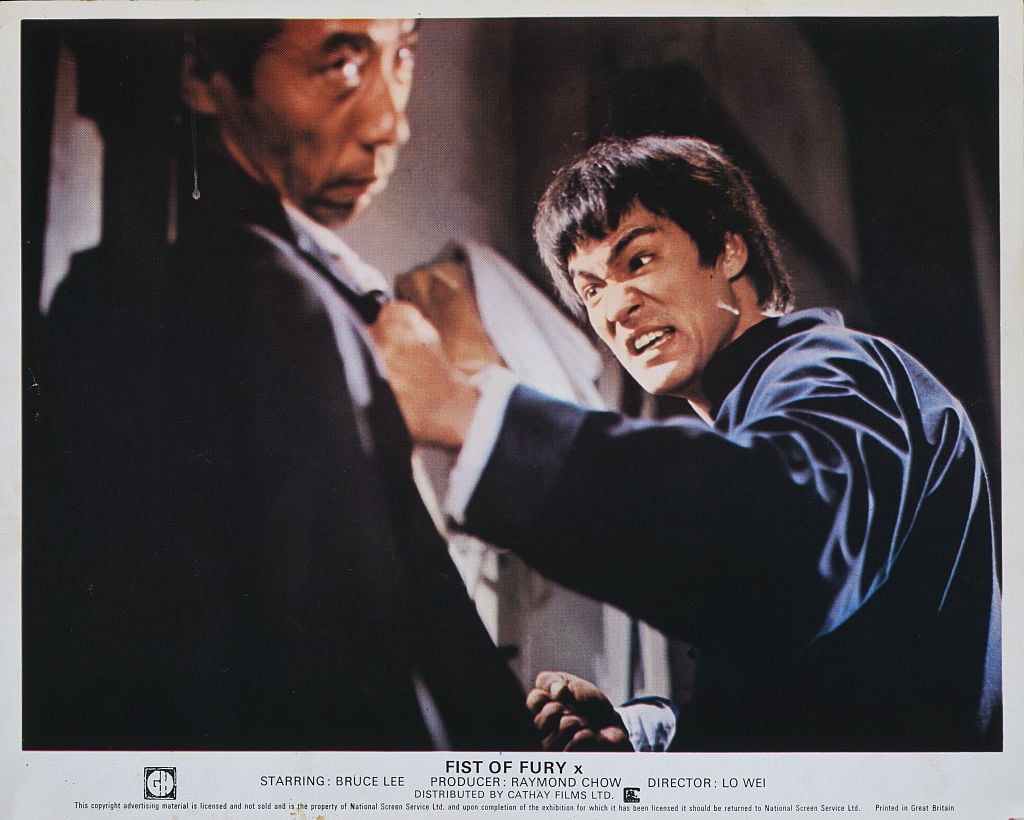 Bruce Lee directed 'Way of the Dragon' on Cinemax and DirecTV
Lee made his directorial debut with this film that included more of his philosophy on martial arts. Tang Lung (Lee) visits his family in Italy and defends their restaurant against gangsters. He truly uses martial arts in self-defense, climaxing in a one on one against Chuck Norris.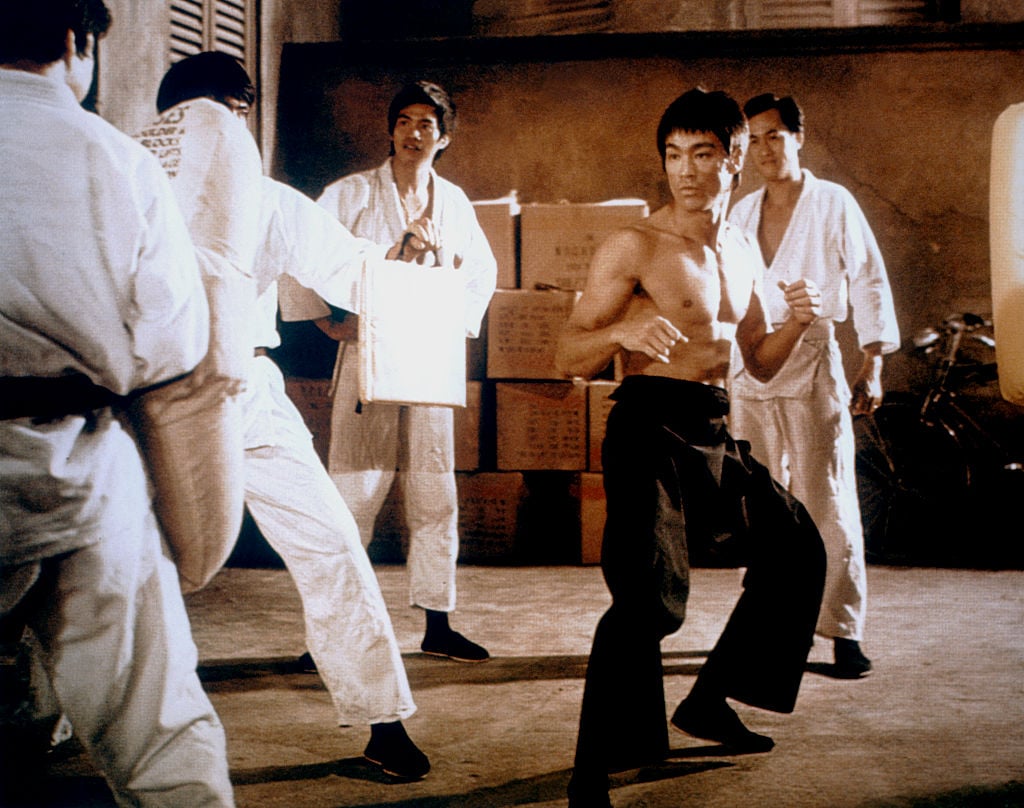 Bruce Lee's Hollywood movie 'Enter the Dragon' on HBO Max
The success of Lee's Hong Kong movies convinced Warner Bros. to cast him in their Hollywood production. This is Lee's only English language movie, and it's a full on spy adventure as he infiltrates the underground martial arts tournament of a crime lord.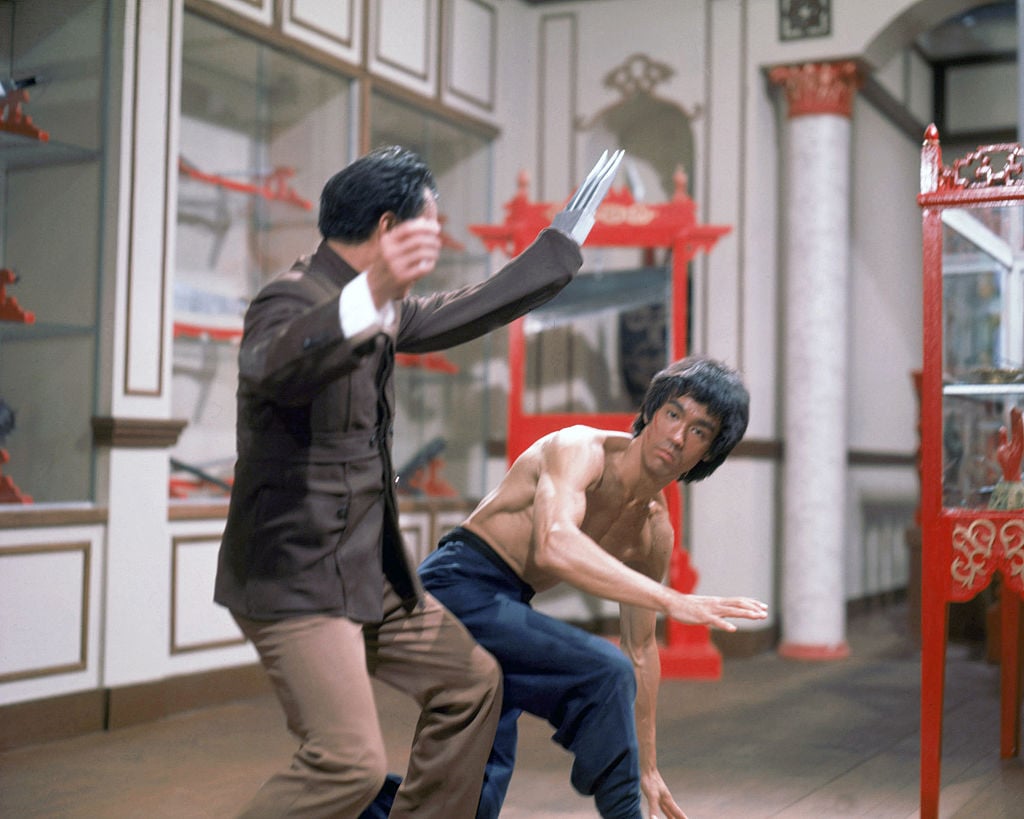 There's still room for plenty of fights. Look for young Jackie Chan as an extra when Lee is fighting off a gang of henchmen in the caves.
The posthumous movie 'Game of Death' on Cinemax and DirecTV
Lee was directing his second film when he suddenly died of a brain edema. His vision for Game of Death was a tower with increasingly formidable opponents as he ascended.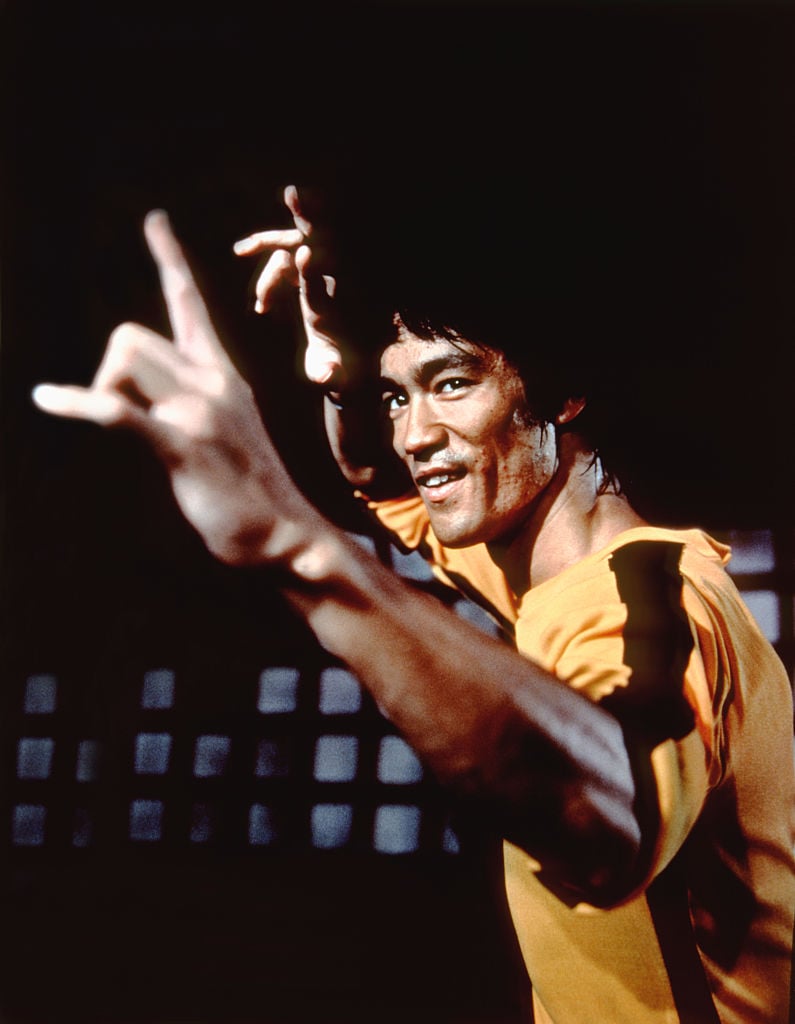 Unfortunately, he never completed the film, and producers only used a few minutes of his footage in the climax of this movie. The rest was a double, not so carefully disguised. 
'Bruce Lee: A Warrior's Journey' on Amazon Prime
You can see the real Game of Death in this documentary though. John Little reassembled all the footage Lee shot for Game of Death and presented it uncut in his documentary Bruce Lee: A Warrior's Journey.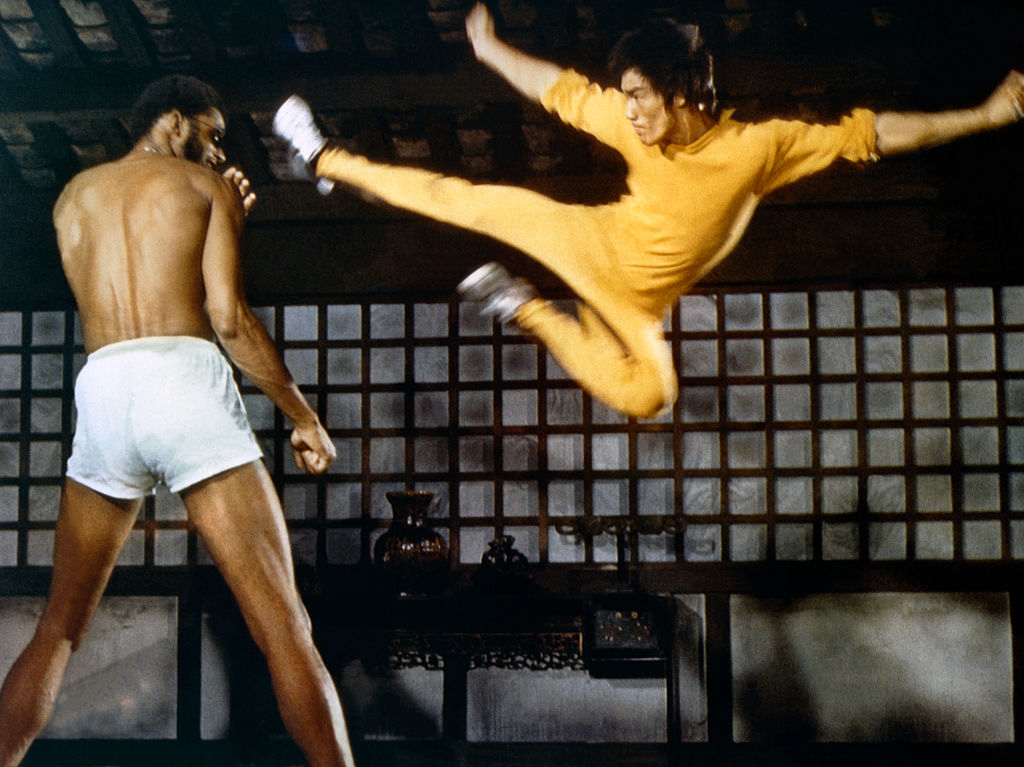 It's not a finished film, but it's a whole lot more of Lee in action. Even his fight with Kareem Abdul-Jabbar is longer.