How Bruce Springsteen Found Inspiration in the 'Working Class Blues' and Country Artists Like Hank Williams and Woody Guthrie
Bruce Springsteen is an American 'renegade' and the unofficial 'boss' of the music industry. During his autobiography, this artist revealed some of his unexpected sources of inspiration.
Bruce Springsteen is a renegade: born in the United States. He's a New Jersey native who shares his love for the "Jersey Shore" and music venues like the Stony Pony. He's also the music legend that created songs like "Born to Run" and "Hungry Heart."
Here's what Springsteen said about the inspiration behind Darkness on the Edge of Town.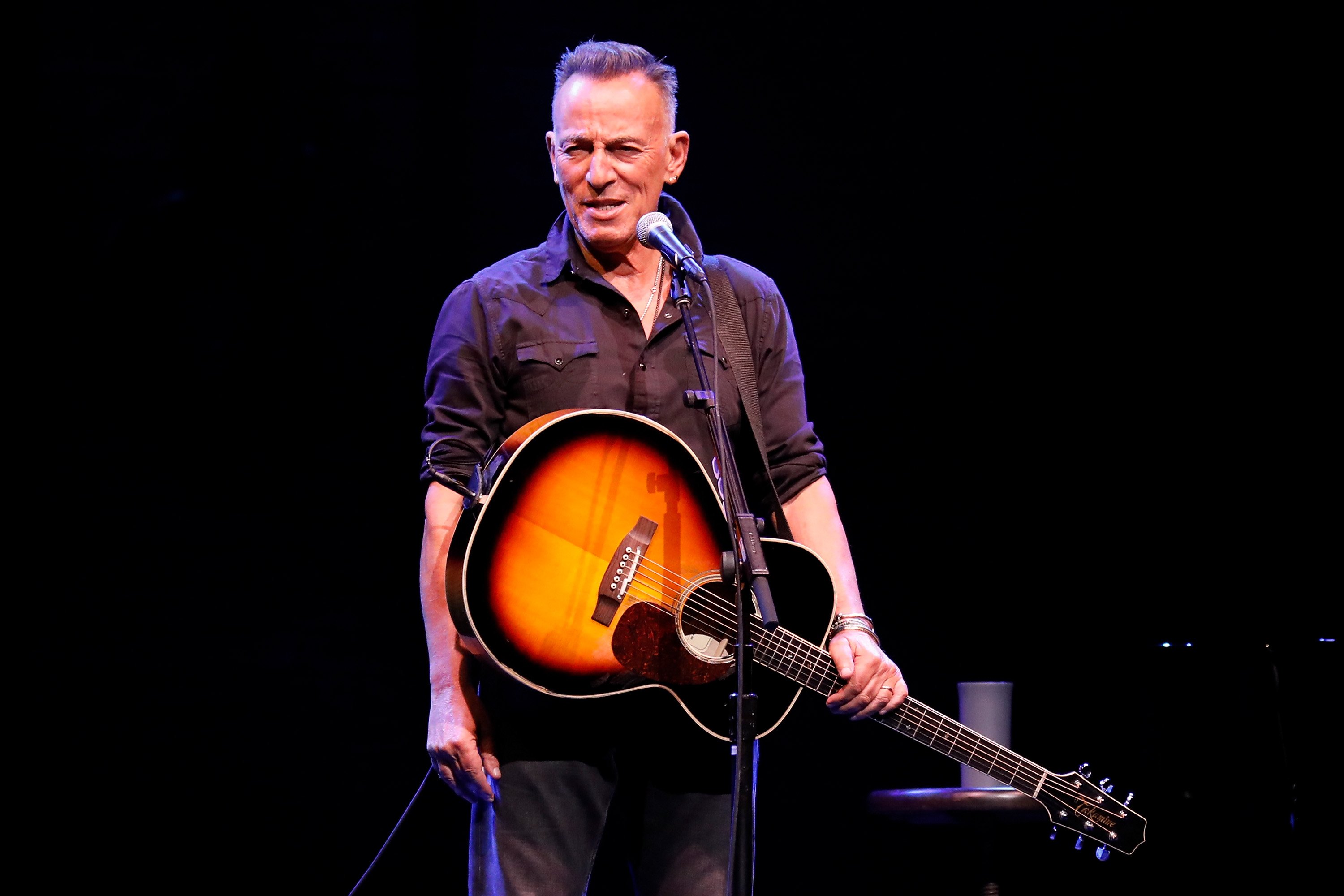 Bruce Springsteen is the artist behind 'Dancing in the Dark,' 'I'm on Fire,' and 'Born in the U.S.A.'
With a career spanning several decades, it's no surprise that Springsteen earned the nickname "The Boss." He earned the Grammy Award for Song of the Year and the Golden Globe Award for Best Original Song for the theme from "Streets of Philadelphia." 
Springsteen was also inducted into the Grammy Hall of Fame, earning praise from thousands of fans in the process. One of the reasons why listeners love Springsteen so much is his relatability. During his autobiography, the artist shared some of his musical inspirations behind songs like "Darkness on the Edge of Town."
Bruce Springsteen shared some of his musical inspirations 
When Springsteen published his autobiography Born to Run, he detailed some of his musical inspirations. Particularly, Springsteen mentioned musicians who helped him navigate the human experience, especially that of working-class Americans.  
"I began to find some inspiration in the working-class blues of the Animals, pop hits like the Easybeats' 'Friday On My Mind,' and the country music I'd so long ignored," Springsteen wrote. "Hank Williams, Woody Guthrie: here was music that emotionally described a life I recognized, my life, the life of my family and neighbors."
Williams, who died in the 1950s, is considered by Biography to be one of the most popular American country music singer/songwriters. Guthrie was known for his folk music, including songs "Hard Travelin'" and "I Ain't Got No Home."
"Here was where I wanted to make my stand musically and search for my own questions and answers," he continued. "I didn't want out. I wanted in. I didn't want to erase, escape, forget, or reject. I wanted to understand."
This musical vision, the artist explained, came to fruition with Springsteen's Darkness on the Edge of Town. Released in 1978, this album featured songs like "Badlands" and later earned millions of plays on the music streaming platform Spotify. 
Bruce Springsteen collaborated with other artists throughout his career, including New Jersey's Jack Antonoff of Bleachers
Although Springsteen didn't work with Williams and Guthrie, he did collaborate with several musicians. Most recently, that included Jack Antonoff and the rock band Bleachers for "Chinatown," a song about growing up in New Jersey. 
Springsteen also partnered with former United States President Barack Obama for the Renegades: Born in the USA podcast.
Born to Run by Springsteen is available at most major bookstores, including Amazon, Barnes and Noble, and Target. Music by this artist is available on Spotify and Apple Music.