Bruce Willis and Demi Moore Mastered Co-Parenting With 1 Simple Rule
Bruce Willis and Demi Moore might have divorced 20 years ago, but the exes have managed to keep their family life as amicable as possible. Moore even attended Willis' wedding to his current wife, Emma Heming, back in 2009.
Willis and Moore are often regarding as co-parenting masters, and it turns out they followed one simple rule while raising their three daughters.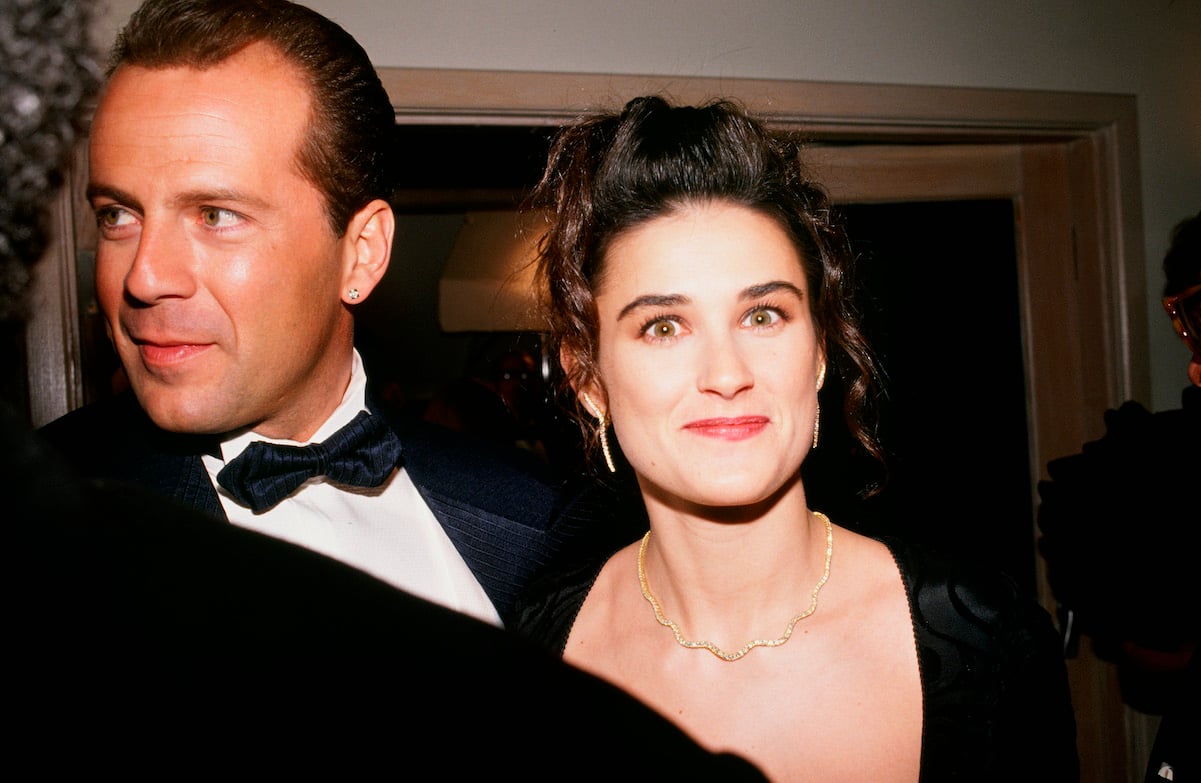 Bruce Willis and Demi Moore divorced in 2000
Willis and Moore first met at a movie screening in L.A. back in 1987. Moore's first impression of Bruce Willis wasn't exactly a positive one — she revealed in her memoir that she thought he seemed like "kind of a jerk." Still, Willis was determined to have her call him, and in no time, the two were dating.
The couple tied the knot in Las Vegas later that year, and the two didn't wait long to start a family. Nine months after they wed, they welcomed their first daughter, Rumer. The couple went on to have two more children, Scout in 1991 and Tallulah in 1992. However, with both of their careers soaring, and their lives only becoming busier, things between the couple hit a rocky road. In 1998, Willis and Moore announced in a joint statement that they had separated. By 2000, the couple was divorced.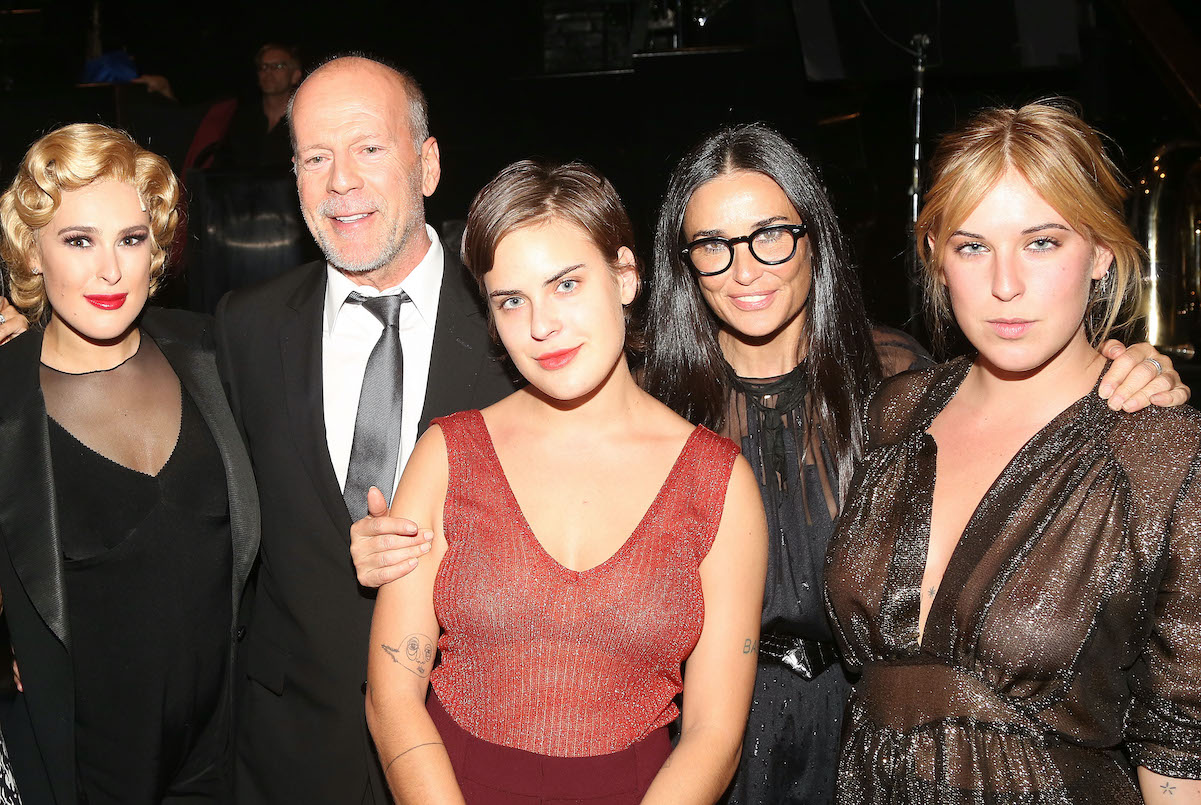 Rumer Willis gave insight into her parents' biggest co-parenting rule
The exes didn't have a messy divorce. Rather, they got along quite well, which set them up to be great co-parents. They both spent time with the kids, and they were happy for each other when the other one moved on. By 2003, Moore had begun dating Ashton Kutcher — a relationship that, at the time, raised eyebrows, seeing as Moore was 16 years his senior. She and Willis remained close, and when he married Emma Heming in 2009, Moore and Kutcher attended the Turks and Caicos wedding.
The couple's co-parenting skills only continued to grow, and it turns out there was one simple rule the exes followed: Spend joint time with their kids. "They always made an effort to do all of the family events still together and made such an effort to still have our family be as one unit, as opposed to two separate things, which I think really made an impact," Rumer said of her parents' co-parenting, according to HuffPost.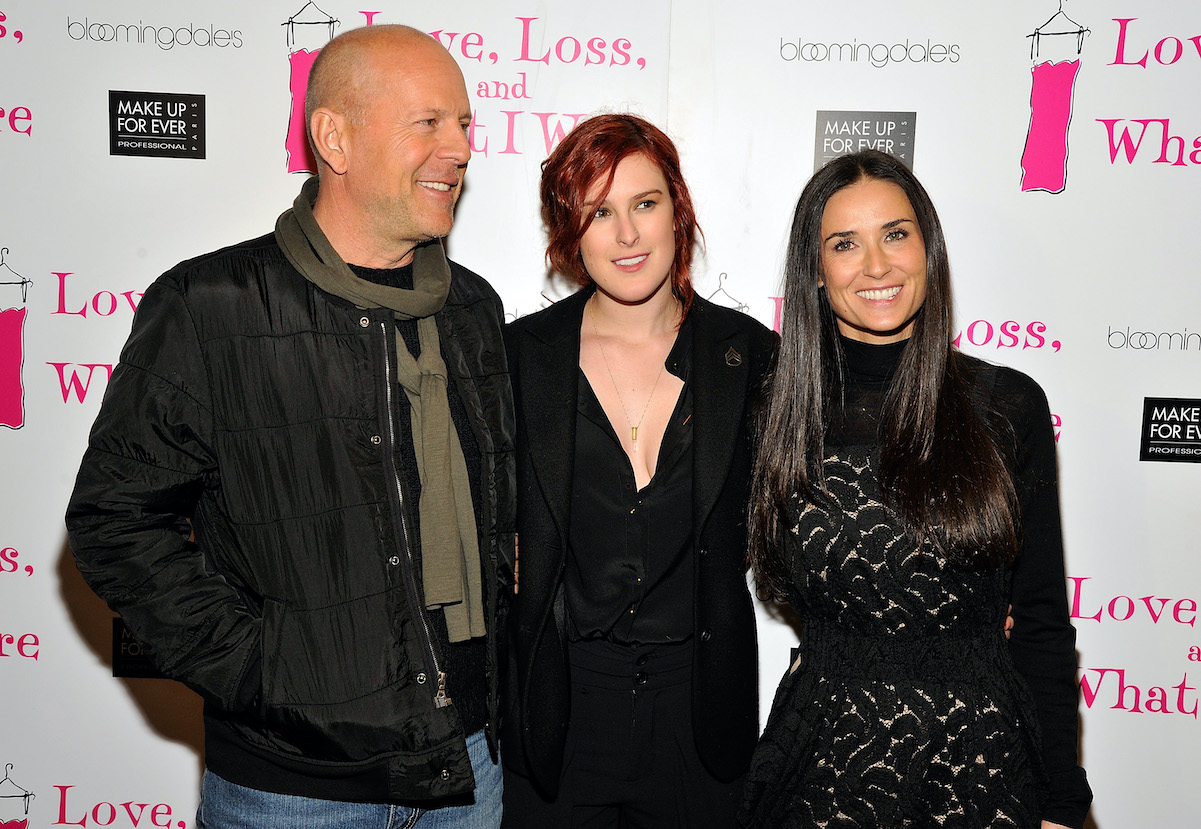 Willis and Moore have stayed friends through the years
The couple's co-parenting wasn't for show. Moore and Willis have remained close through the years, long after their youngest child turned 18. Moore even attended Willis and Heming's 10-year vow renewal back in 2019, proving the two have genuinely connected as friends and not just to spare their children. And Moore's attendance at both events suggests that she and Heming get along well, too.
Moore noted in her 2019 memoir that she's "very proud" of her and Willis' divorce. "It wasn't easy at first, but we managed to move the heart of our relationship, the heart of what created our family, into something new that gave the girls a loving, supportive environment with both parents."