Bruce Willis Has More Emmy Awards For 'Friends' Than Most of the Cast
Bruce Willis has more Emmy awards for his guest star appearances on 'Friends,' than most of the six stars of the show.
Over the course of its 10-year run, Friends was nominated for an astonishing 62 Emmys, yet the hit comedy only took home 6 of those nods. Although most of the core cast — Jennifer Aniston, Lisa Kudrow, Matthew Perry, Matt LeBlanc, and David Schwimmer — were nominated for an Emmy at least once, only Aniston and Kudrow ever won. Even Bruce Willis, who guest-starred as Paul Stevens in 2000, won an Emmy for Friends, giving him more awards that the majority of the cast.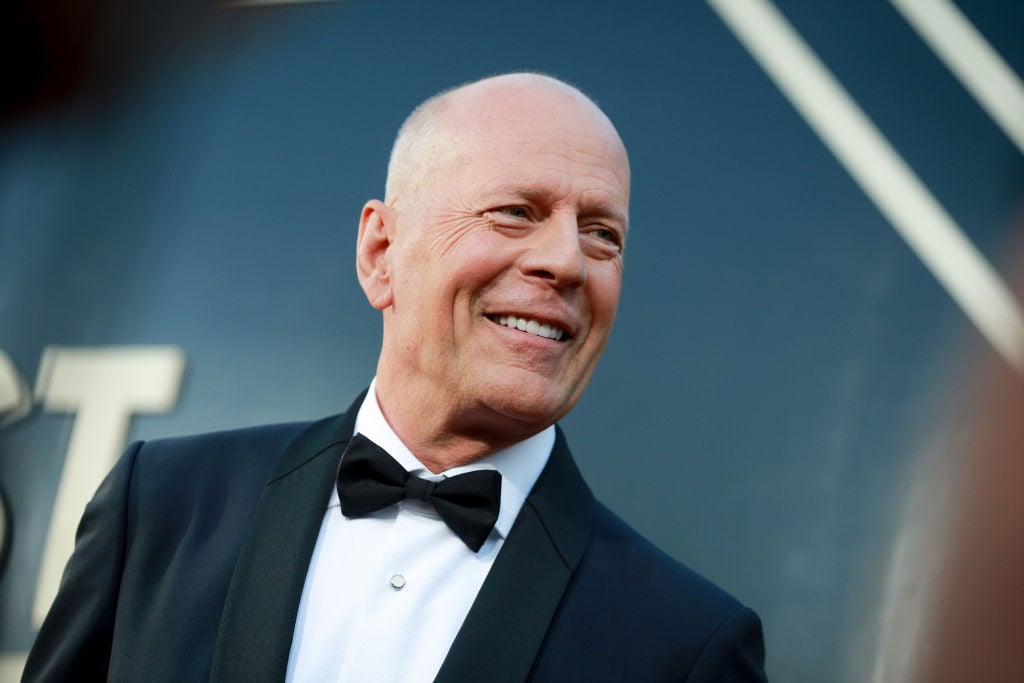 So how did a show that many consider the best television series of the '90s fail to win more Emmys than a guy who only appeared in a handful of episodes?
Inside 'Friends' biggest Emmy losses
To be fair, Friends had plenty of chances to take home more Emmys than it did. The series, which aired between 1994 and 2004, was in the running for Outstanding Comedy Series after its first season on the air.
David Schwimmer and Lisa Kudrow were also nominated for supporting actor roles in the first season, though they were both beaten out by the competition. In fact, the show received 9 nominations in 1994 and left with a big goose egg.
After season 2, Friends only received three nominations. The show lost once again to Frasier for Outstanding Comedy Series, though it did win an award for directing, grabbing its first ever Emmy.
Things didn't get any better until season 4, when Kudrow took home the Emmy for Outstanding Supporting Actress in a Comedy Series.
Bruce Willis won his Emmy for Friends in season 6, earning the show its third win out of 28 nominations. The fourth and fifth wins came in season 8 when the series beat the competition for Outstanding Comedy Series and Outstanding Lead Actress in a Comedy Series (Aniston).
Following season 9, Christine Applegate won an Emmy for her guest appearance as Amy Green, rounding out the show's wins at an even six. Friends received eight nominations in its final season but failed to go home with an award.
Why didn't 'Friends' win more Emmys?
As fans are well aware, winning an Emmy is harder than it sounds. There are a lot of factors that go into a successful Emmy win, and a show's popularity does not ensure a victory.
When it comes to Friends, the series was up against a lot of good competition throughout its ten-year run. For Outstanding Comedy Series, for example, the series lost out to Frasier, Ally McBeal, Will & Grace, and Everybody Loves Raymond.
The comedy's lead actors also faced stiff competition at the Emmys. Perry and LeBlanc, for example, lost out to Ray Romano one year, while the latter was also taken down by Tony Shaloub (Monk).
Meanwhile, Aniston lost out to Sarah Jessica Parker (Sex and the City) and Debra Messing (Will & Grace). She ended up winning one year, but not after losing out a few times. But considering her competition, it is completely understandable that she fell short.
'Friends' Emmy breakdown
By the end of its 10th and final season, Friends had received 62 Emmy nominations. Two of the show's six Emmys were awarded to guest stars, while the main cast only took home two wins.
Aniston won an Emmy for lead actress while Kudrow won one for a supporting role. Perry was nominated once for lead actor, as was Schwimmer. LeBlanc received the most nominations at three.
Courteney Cox was the only main cast member who failed to receive any nominations for her work on the show, which surprising only won one Emmy for best comedy.
Given Friends' status among the all-time great television shows, it is surprising that it did not win more Emmys. There has been a lot of talk about a potential Friends reboot, so you never know, perhaps the series will get a few more chances at winning more Emmys before it's all said and done.
The 71st Primetime Emmys are scheduled to air September 22 on Fox.