Bruce Willis Initially Hated His Daughter's Name
Bruce Willis and Demi Moore share three beautiful daughters. Their names are pretty unique: Rumer, Scout, and Tallulah. But when it came to naming their third daughter, Tallulah, Willis hated the name. It took a lot of convincing for Moore to get Willis to love the name too.
But how did she come up with the name in the first place?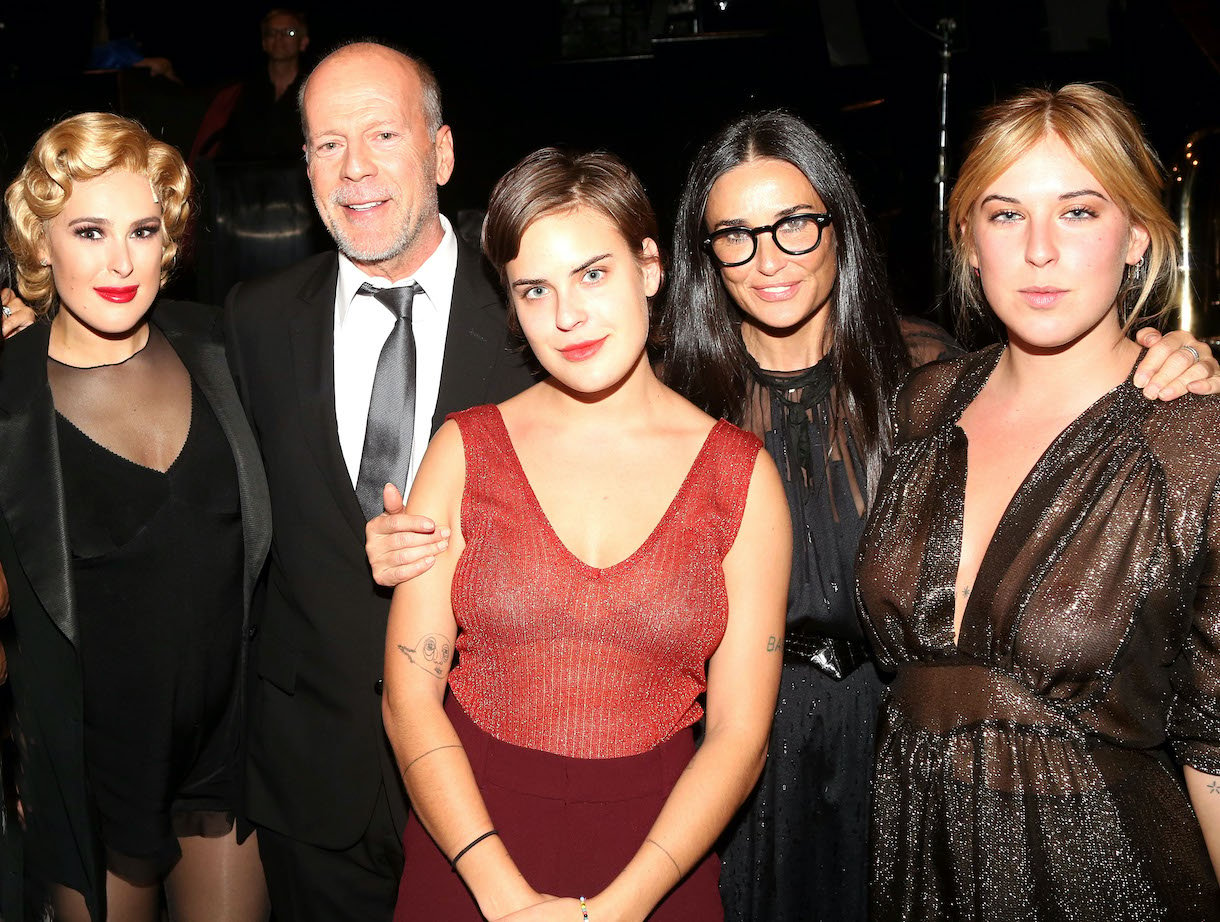 Meg Ryan came up with Bruce Willis and Demi Moore's daughter's name
According to Moore's memoir, Inside Out, Meg Ryan is a close friend of hers. They have grown very close over the years, and she was the one to suggest the name for their third daughter: Tallulah.
Although Moore was extremely busy with her career, she had no doubts about wanting to have a third child.
"Though the timing was a little off- I'd felt like I was just starting to get back into my career groove- I didn't have any second thoughts about having another child," she writes. "The perfect name for the baby surfaced during an all-girls trip to Fisher Island, off the coast of Miami. The game on that vacation became what to name this new baby."
"Meg Ryan was there," she continues. "We had fallen into an easy friendship over the years… She suggested "Tallulah" because both of my other daughters' names had "oo" sounds: Rumer, of course, and Scout's middle name, LaRue. 'Tallulah would round out your trio of 'oos,' Meg said."
Bruce Willis hated his daughter's name at first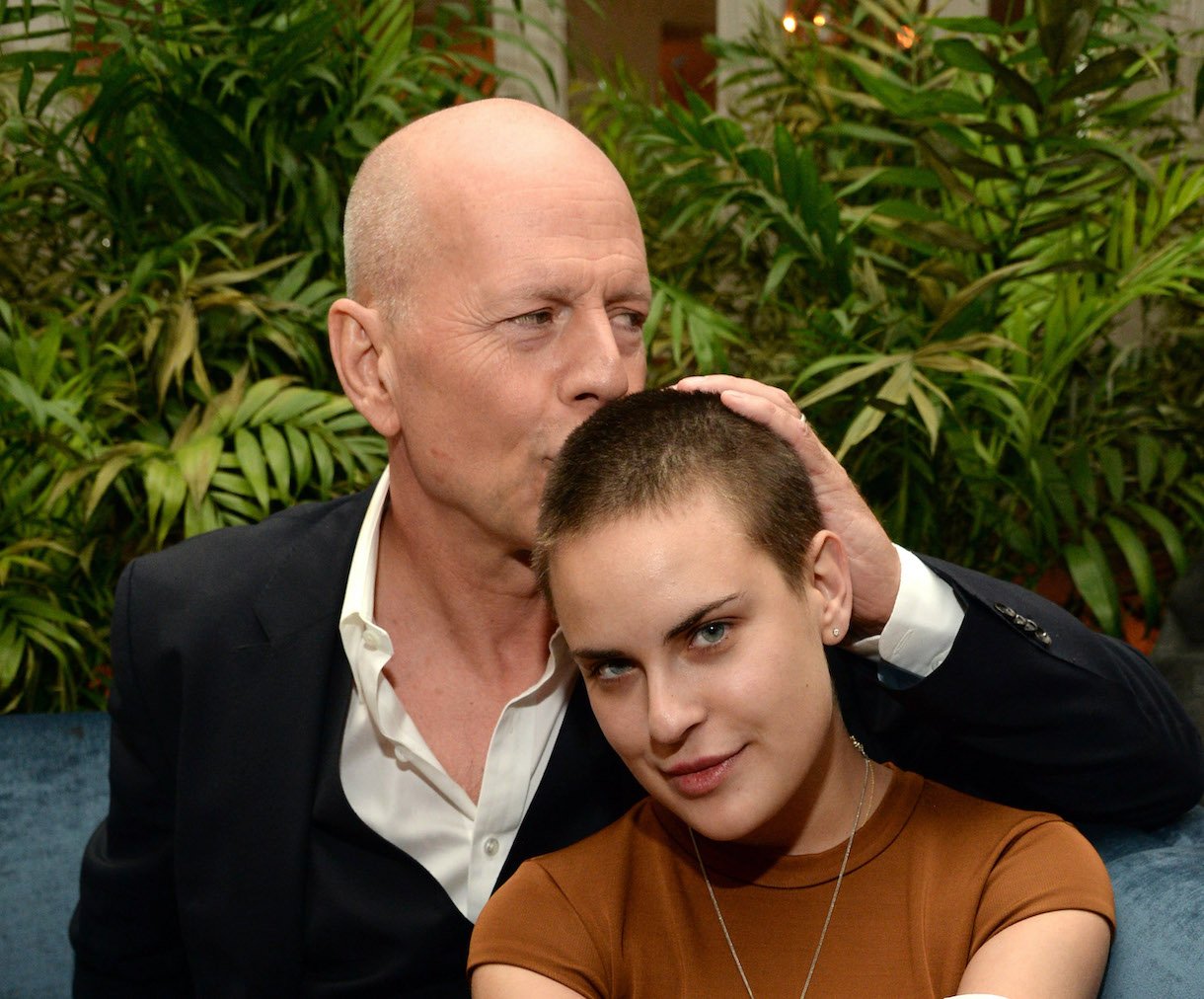 As Moore writes in her memoir, she loved the name "Tallulah." Yet when it came to her husband, it took a lot more convincing to get him to agree with it.
"I loved the name," she writes. "Bruce hated it. And the campaign began to convince him."
"There was the obvious reference to Tallulah Bankhead, which didn't sway him," she continues. "He warmed up a little when I looked it up in a baby name book and found it derived from the Native American word for 'leaping water.' And then I pointed out the character Jodie Foster played (at age thirteen) in the musical Bugsy Malone. That pushed him over the edge, and he gave in."
There were complications with Demi Moore's pregnancy while carrying Tallulah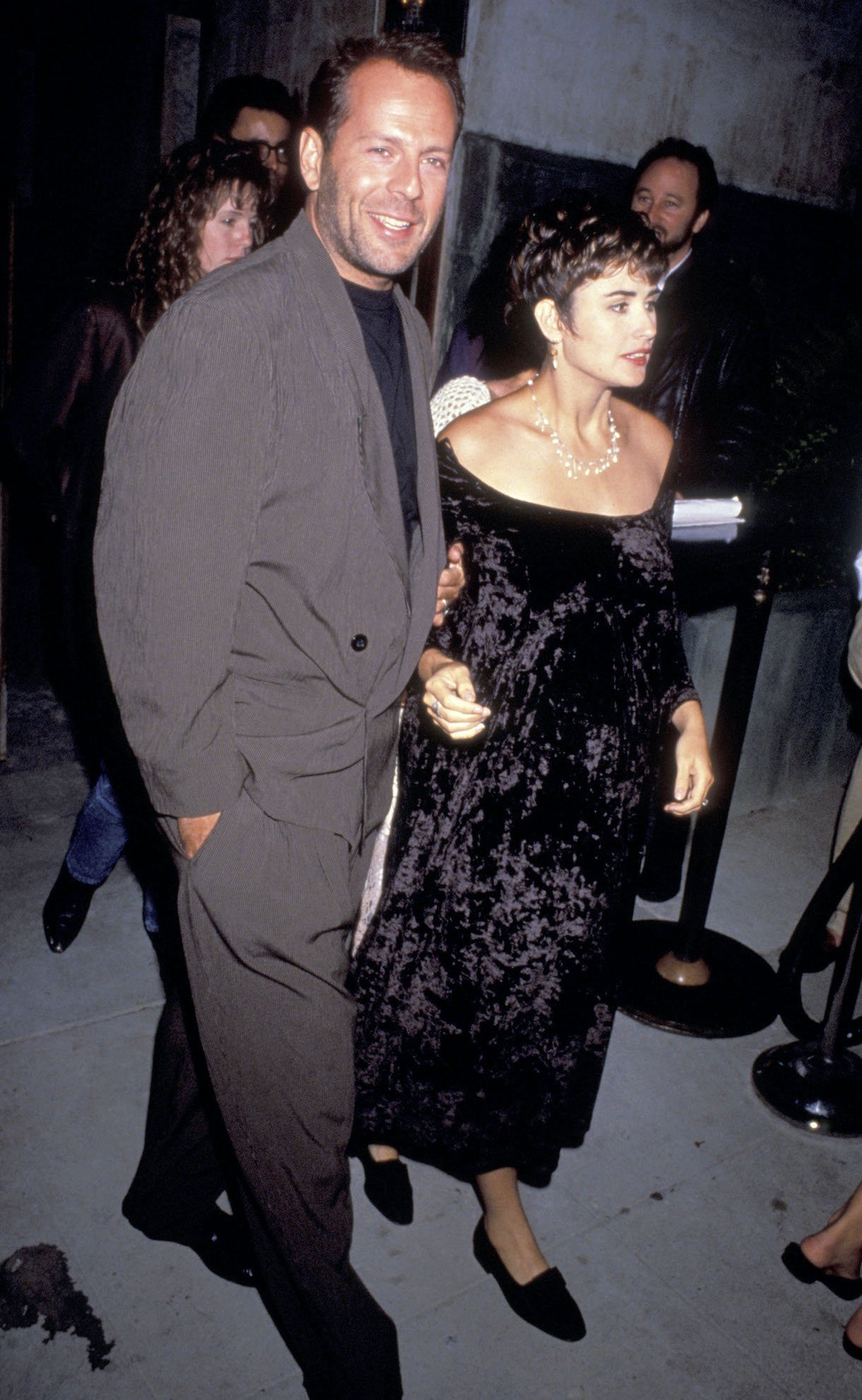 According to Moore's memoir, her pregnancy with Tallulah had some complications involved. Although she turned out perfectly healthy in the end, the doctors told her that her baby was considered too small for their due date.
Because of this, there were several rules she had to follow to make sure she came out alright.
"You can't exercise," the doctors told her. "That has to stop."
"They wanted to make sure nothing got in the way of her growth," Moore writes. "All of a sudden, what had been a standard pregnancy had become high risk, and I was afraid to do much more than go to the sink to get a glass of water. I got a little nutty being so confined and stationary."
Yet when Tallulah was born, there were no complications.
"She was four pounds, twelve ounces, and looked so much like Bruce that I added his name to hers. She was incredibly scrawny- like a little head on a stick- but they gave her oxygen and checked her out, and she was perfectly fine."