Bruce Willis Lost Disney $17 Million When His '90s Rom-Com Failed, Forcing Him to Star in 'Armageddon' and 'The Sixth Sense' for Pennies on the Dollar
Bruce Willis demanded so many changes for 1 film, he lost Disney $17 million on an unreleased film — trapping him into a 3-film deal for a fraction of his usual pay rate.
Before his early retirement due to his aphasia diagnosis, Bruce Willis had established himself as a bankable actor. Willis' movies have grossed billions of dollars at the box office and he's earned critical acclaim throughout his career.
However, that isn't the only thing he's earned as he had garnered a reputation of being difficult to work with. The Die Hard star's behavior on set reportedly once cost Disney $17 million, forcing him to take a significant pay cut for several other movies.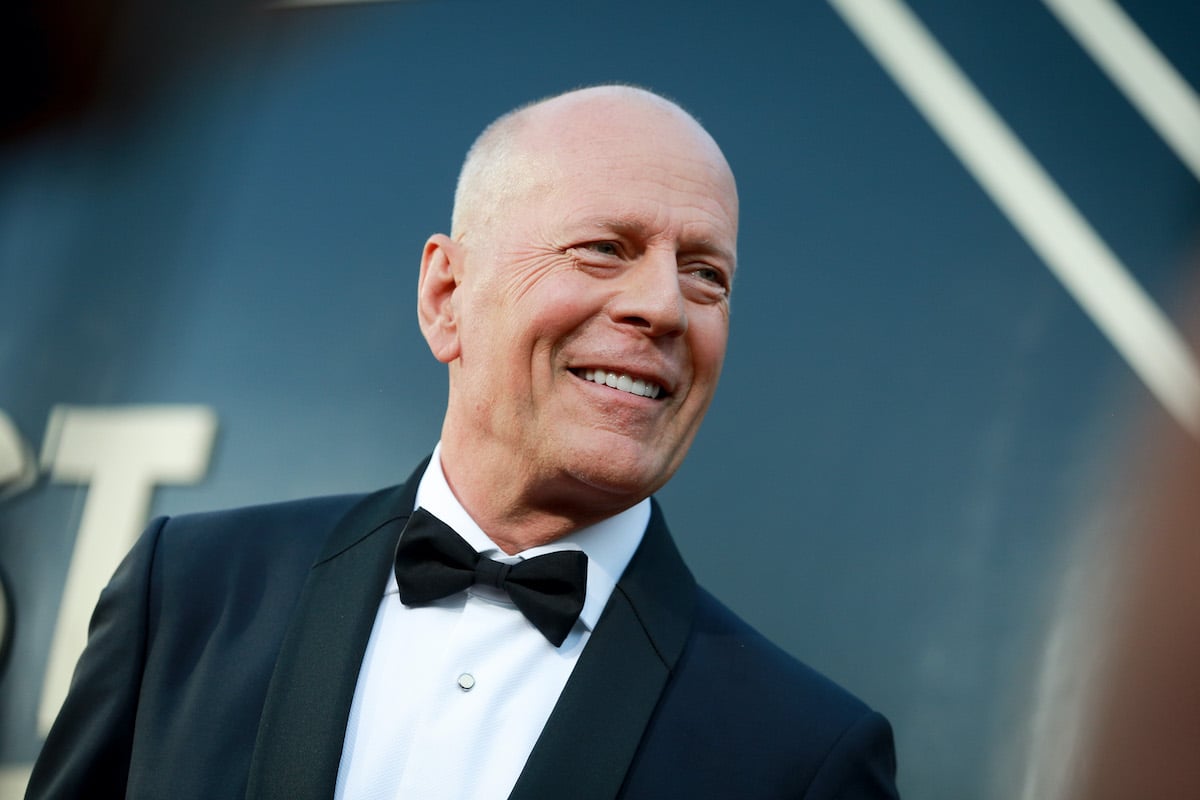 Bruce Willis began acting in the '80s
Willis got his start in acting in an uncredited role in 1980 with The First Deadly Sin. Four years later he landed a guest role in an episode of Miami Vice and The Twilight Zone. He achieved mainstream fame after starring in Moonlighting for which he received several award nominations including the Golden Globe Awards and Primetime Emmys.
However, it wasn't until 1988 when he starred in Die Hard that he earned international recognition as an action movie star. Willis would appear in Look Who's Talking, The Last Boy Scout, and lent his voice to the video game Apocalypse in the years to come.
In 1997, Willis was set to appear in a starring role in the romantic comedy film Broadway Brawler. The movie was to be made under the direction of Lee Grant and would star Willis and actor Maura Tierney. Others in the cast lineup included Black-ish actor Jenifer Lewis, Alex Boyd, and Daniel Baldwin.
Broadway Brawler would have been a sports comedy and would have followed the same format as the Tom Cruise-led sports romantic comedy-drama Jerry Maguire. The movie was to be shot in producer Joseph Feury's hometown in Wilmington, Delaware, but it never saw the light of day.
Bruce Willis lost Disney $17 million in 'Broadway Brawlers'
Everything was set to shoot for Broadway Brawlers and production had even begun. After about two years of complete pre-production and 20 days of principal photography, the movie's production stopped thanks to a hostile work environment.
Willis was reportedly unsatisfied with how the operations on set were being conducted and called out wardrobe designers, the cinematographer, and the director. The people Willis was dissatisfied with were axed from production and replaced with a new team.
By this time, the movie had already exhausted half of its $28 million budget. The actor decided to hire director Denis Dugan to salvage the movie. However, production folded even before the new director could shoot any scenes.
The situation caused understandable chaos and the agents of the actors involved publicly announced that their clients would be paid in full, regardless of the circumstances. However, the actors reportedly later reached a settlement.
Since Willis was rumored to have been the reason for the production implosion, he was left with tough questions to answer to the Walt Disney Company. The Mouse threatened to sue Willis for a whopping $17.5 million for the production. Willis' agency's president brokered a deal with Disney to have the actor take on a three-picture deal to offset this significant loss, according to Film Stories.
The three-picture deal made Bruce Willis less rich
Willis agreed to the settlement and filmed Armageddon taking a $17 million pay cut. He went home with $3 million which was significantly lower than his $20 million asking price. The second and third films he made for Disney were The Sixth Sense directed by M. Night Shyamalan and The Kid directed by John Turteltaub.
The three movies were commercial successes with Armageddon earning $553.7 million on a $140 million budget. The Sixth Sense grossed $672.8 million on a $40 million budget, while The Kid earned $110.3 million on a $65 million budget.