Bruce Willis Once Admitted to Having a Crush on His Co-Star
Sometimes celebrities get a crush from working with their co-stars. Bruce Willis has worked with many beautiful actors throughout his career, but he admitted to having a crush on one.
He was close with this person before they worked together because they were neighbors. This is what he said about her and reaction to it.
Bruce Willis and Halle Berry were in 'Perfect Stranger'
The 2007 thriller, Perfect Stranger, showed Halle Berry playing a reporter named Rowena. She was investigating Harrison Hill (Willis) after her friend, Grace (Nicki Aycox) goes missing. Grace was having an affair with the powerful businessman.
Berry revealed what it was like working with Willis on set. "I mean as you may have read in the press, Bruce likes to enter … I mean to improv a little bit," she told Collider. "So he did a little bit of that but for the most part, we kind of had to stick to the script."
She later talked about her chemistry with the actor. "Well, it's hard not to have chemistry with Bruce because he's a ladies' man but he's also a man's man," Berry explained. "You know, men like him. He represents that you know good 'ol macho man's man and women find him irresistibly sexy, and he's funny, he's charming, he knows how to say all the right things that just make you feel like you're the most important person on the planet."
"Like he's got all that down," she continued. "He knows how to do all of that. So it's really … it's fun to be around Bruce."
He had a crush on Berry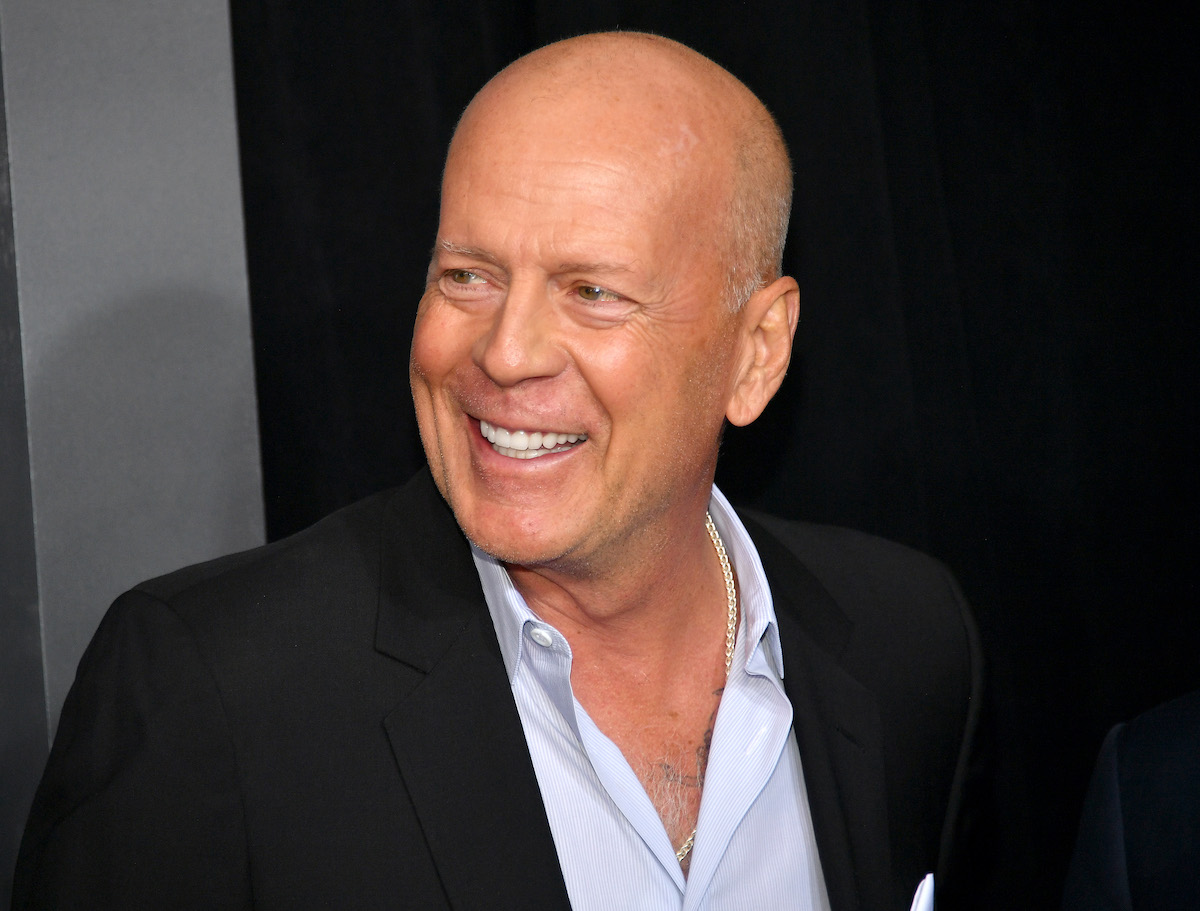 Willis is another member of the Berry fan club. He had an interview with Access Hollywood and revealed how he felt about his former co-star.
"I do have a little crush on Halle," Willis said. They also happened to be neighbors and she suggested he take the role.
"She brought me the script (for Perfect Stranger) over," he said. "She knocked on the door and said, 'I'd like you to take a look at this,' and I'm doing it."
Berry also knew about the crush and she gave her reaction to it. "Never say never, but moving away didn't help our romance, that's for sure!" she said laughing.
They are now in relationships with other people
It looks like Willis never moved any further beyond having a crush. He later got married to model, Emma Heming in 2009. They share two children named Mabel and Evelyn.
Berry was in a relationship with Gabriel Aubry when she made Perfect Stranger with Willis. That relationship later ended in 2010.
Willis is certainly not the only celebrity to admit to having a crush on Berry. "My celebrity crush is Halle Berry," Ludacris said, according to OK! "She exudes sophistication and beauty." So it looks like multiple celebrities have a crush on her and one luckily got to work with her.