Bruce Willis Revealed the Secret Ingredient To His Relationship With Demi Moore
Bruce Willis and Demi Moore were once labeled the "hottest couple in Hollywood." Their marriage spanned for over a decade, (which might as well be a lifetime by Hollywood's standards.)
And because Willis and Moore were the most successful actors in Hollywood at the time, they seemed like the ultimate power couple. 
But how did they make their marriage last for as long as it did? Willis spills the secret ingredient that kept their relationship alive for all those years.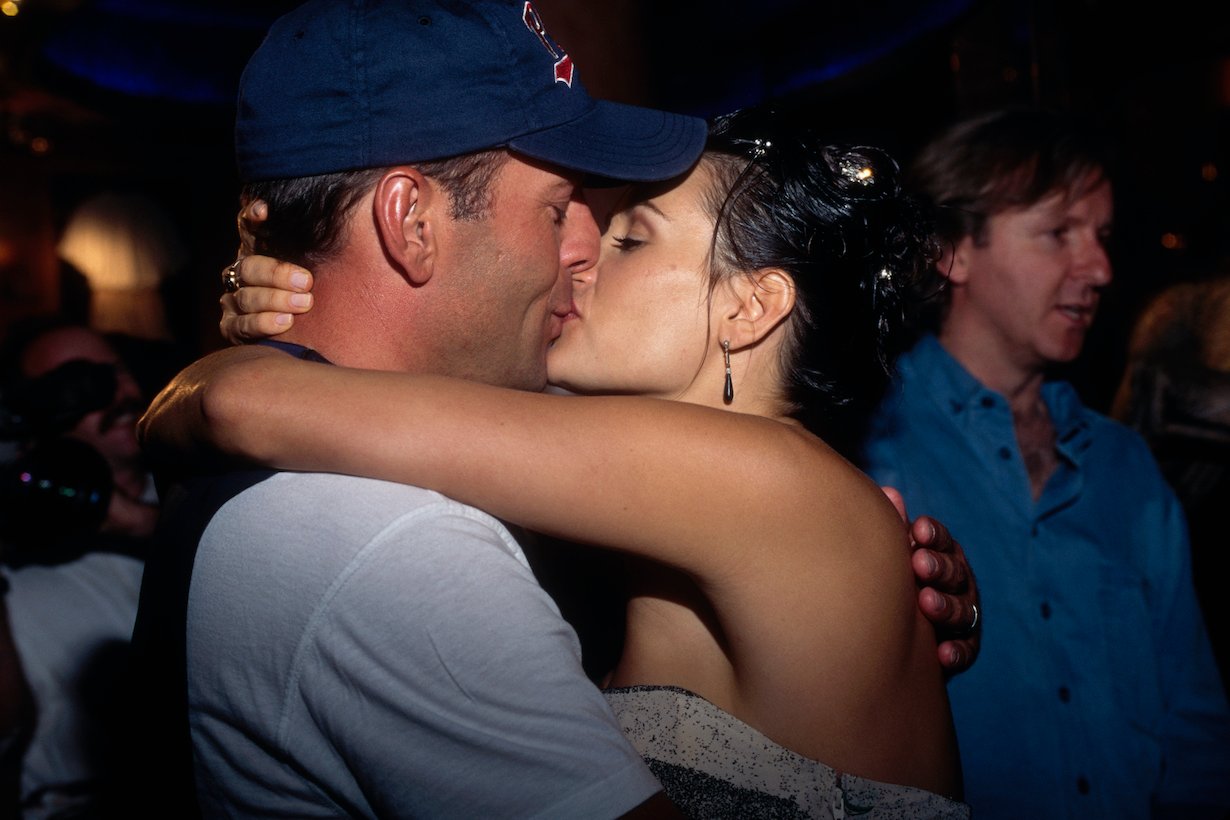 How did Bruce Willis and Demi Moore meet?
Willis and Moore met at the premiere of the 1987 film, Stakeout. Funnily enough, they were both on dates with other people that night. But although they arrived at the event with other people, Willis couldn't take his eyes off Moore all night.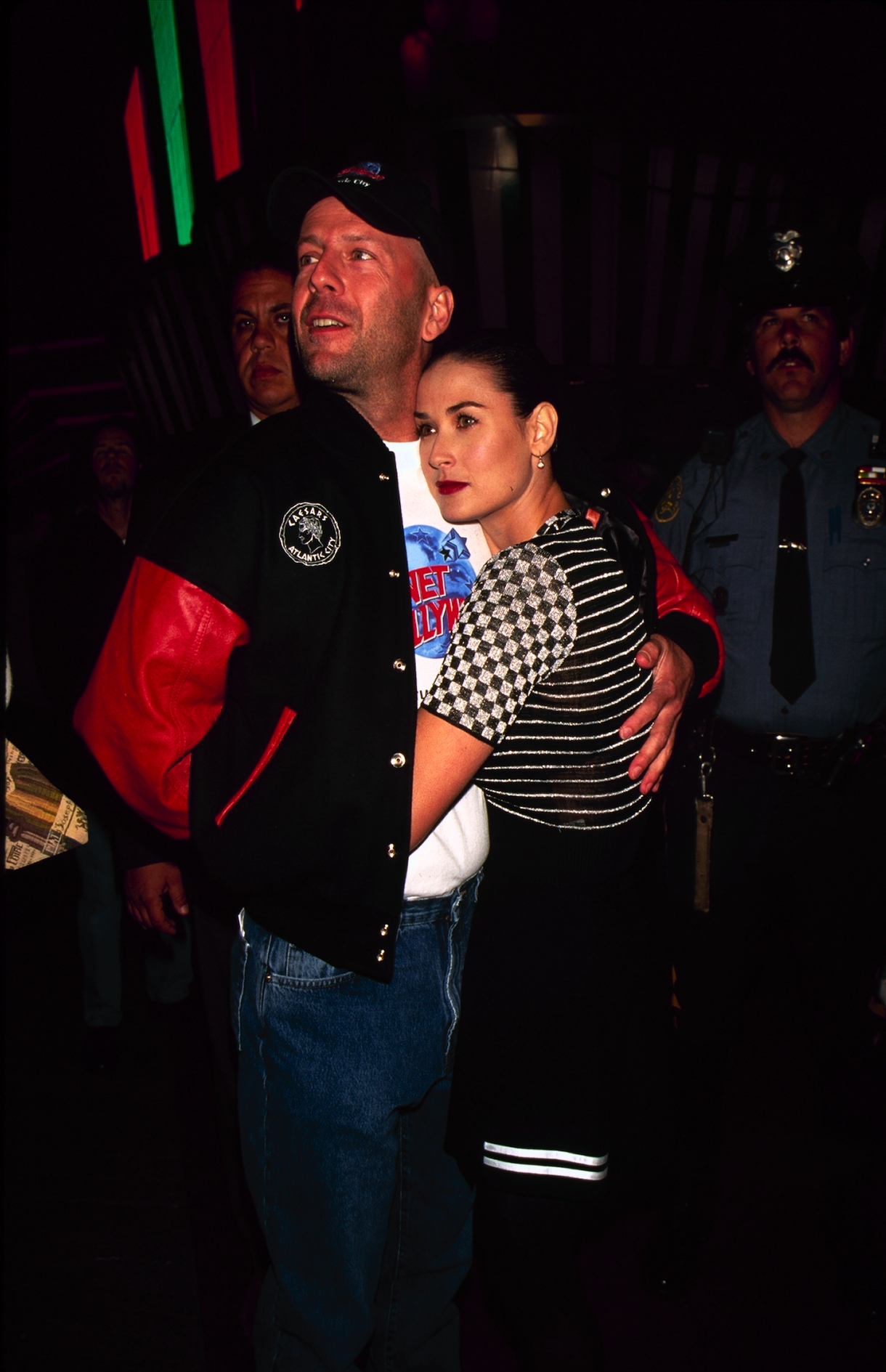 "He's all over you like a cheap suit in the rain," her friend had told her. And he wasn't wrong. Willis dropped everything (including his date) in order to get his future wife's attention. 
"I'd never encountered treatment like this before," Moore writes in her memoir. "Bruce was so gallant- in his own boisterous way, a real gentleman. When I said it was time for me to go home, he offered to walk me to my car. He was so eager about it- Like a little boy who didn't want to miss the ice-cream truck. When he asked for my number, I felt a wave of schoolgirl flutters."
As he wrote down her number, she noticed that "his hands were shaking. He was so vulnerable in that moment," she writes. "All his bravado was gone." 
Bruce Willis reveals the critical ingredient to his relationship with Demi Moore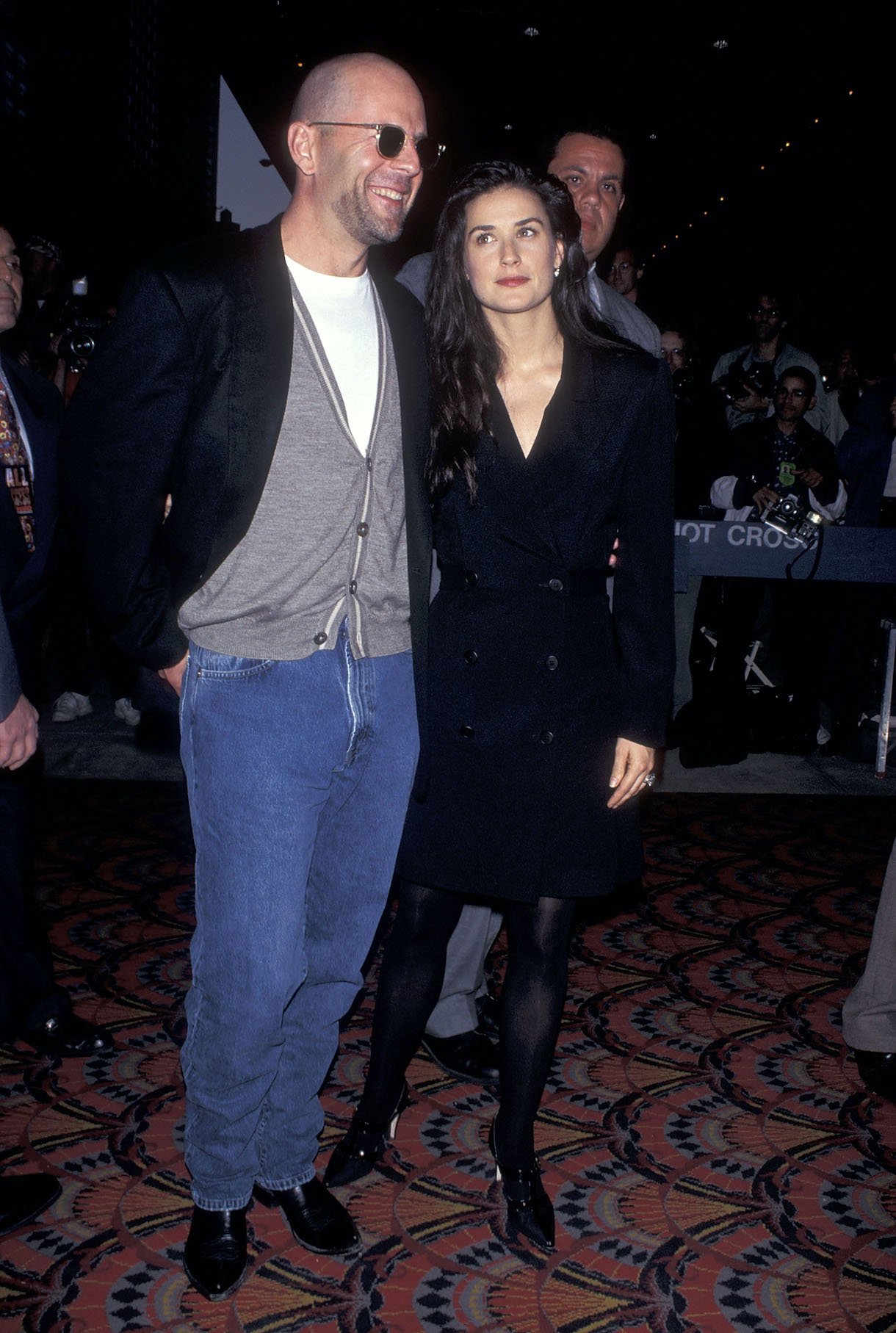 In a 1991 interview with Vanity Fair, Willis opened up about his marriage with Moore. He said that the reason they worked so well as a couple was because they were each willing to work at it. 
He said,  
"We both still care about doing the work it takes to tend this little garden. We learned how to be each other's best friend. At times that's more important than being someone's husband or wife . . . to give each other the respect that most of the time goes out the window in a marriage."
Willis also admits that he fell in love with Moore before he even met her.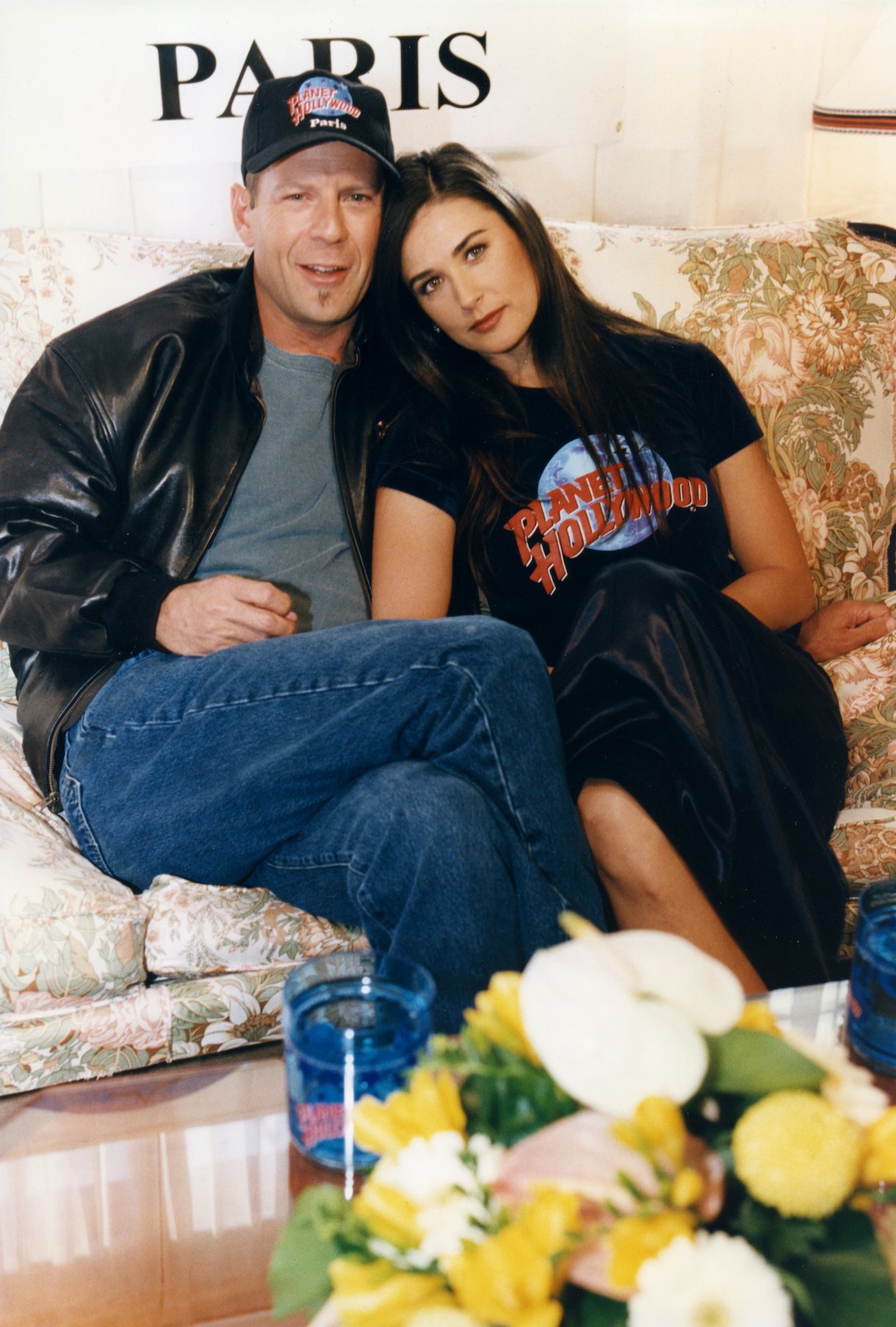 "It's her face," he says, recalling the first time he set eyes on Moore. "I fell in love before I even talked to her. She's just a very charming girl. The girl you saw in Ghost is what I fell in love with. She's so open and honest and not afraid to be vulnerable."
Demi Moore said Bruce Willis was willing to wait for her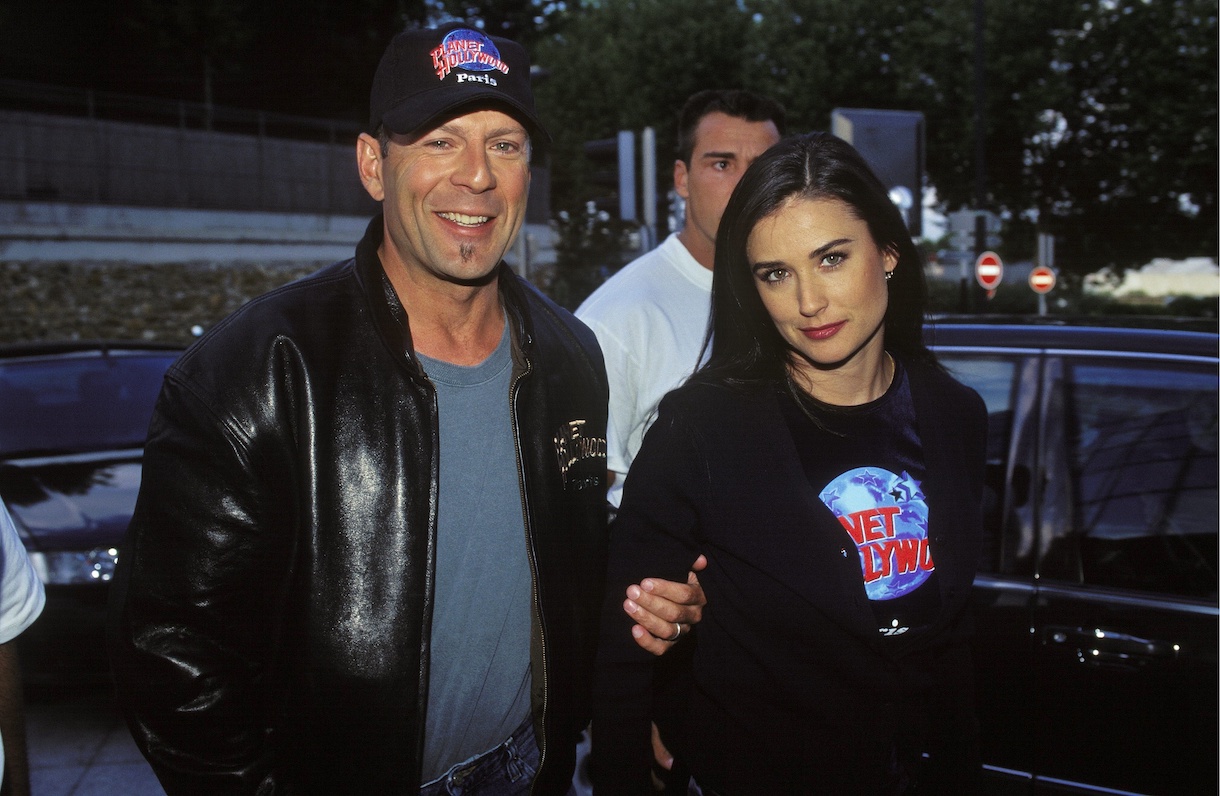 Similarly, Moore reveals the moment she knew Willis was "the one." 
She tells Vanity Fair, 
"Most men, I found, played games, like 'I'm not going to let you know I like you, babe.' But he was straight out about who he was. I needed to be loved and embraced. Bruce wanted to nurture me as much as I wanted to nurture him." 
She adds, "When I pushed him away, he said, 'O.K., I'll wait.' I thought, 'Wow. This is a really different kind of person I'm dealing with.'"