Bryan Cranston Earned Praise From a Famous Actor for Playing Walter White in 'Breaking Bad': 'The Best Acting I Have Seen — Ever'
Bryan Cranston earned praise from an acting legend for his work on 'Breaking Bad' to go along with his four Emmys and a Golden Globes win.
With Better Call Saul ending its run with its sixth season, the book will soon close on the Breaking Bad universe. Bryan Cranston starred as Walter White in Breaking Bad, and though he has one reason for not missing playing White, the chemistry teacher turned drug kingpin, fans of the show don't share that sentiment. The shows is regarded as one of the finest TV dramas of all time, and Cranston racked up several Emmy wins. Not only that, but Cranston earned praise from a renowned actor for his portrayal of White.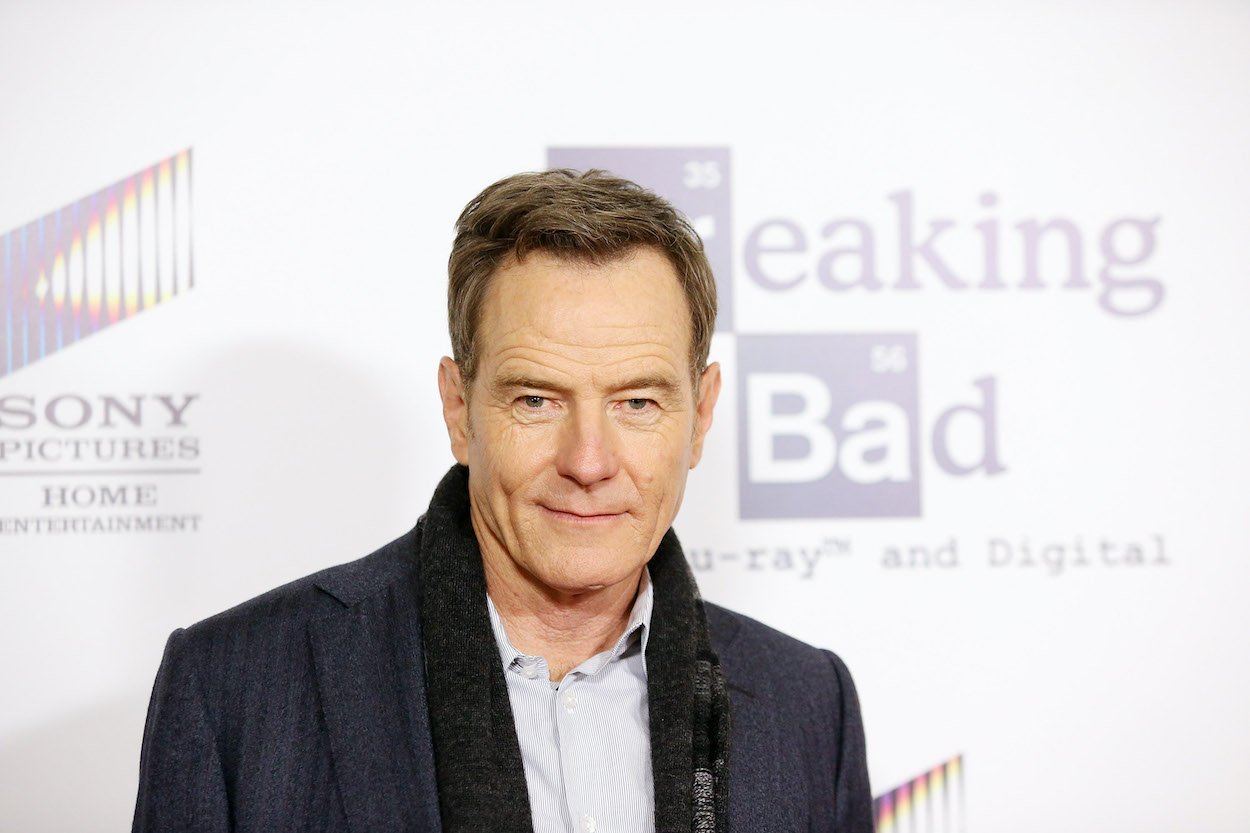 Bryan Cranston earned critical acclaim for playing Walter White
Cranston earned three Emmy nominations for playing Hal Wilkerson in Malcolm in the Middle, but Breaking Bad delivered his first win. And a few more for good measure. 
Cranston picked up four Emmy wins for outstanding lead actor in a drama series four times, including three straight from 2008 to 2010. Damian Lewis ended the three-peat, but Cranston won again in 2014, per IMDb, and he was part of a group of Breaking Bad creatives that won Emmys for outstanding drama series in 2013 and 2014.
Cranston also won at the Golden Globes in 2014, but he earned praise from one notable fellow actor.
Cranston earned praise from Anthony Hopkins for his work on 'Breaking Bad'
Anthony Hopkins is one of the finest actors of any era. His career spans more than 60 years, contains several seminal movies, and includes numerous awards, per IMDb. Hopkins has two Academy Awards (from six nominations), two Emmys, a slew of Golden Globes nods for his acting, and undying love for Cranston's work in Breaking Bad. 
After a marathon Breaking Bad viewing session, Hopkins sent a gushing fan letter to Cranston:
"I have never watched anything like it. Brilliant!" Hopkins wrote (according to Vanity Fair)
"Your performance as Walter White was the best acting I have seen – ever."

Anthony Hopkins in a letter to Bryan Cranston
"I know there is so much smoke blowing and sickening bulls**t in this business, and I've sort of lost belief in anything, really.
"But this work of yours is spectacular — absolutely stunning. What is extraordinary, is the sheer power of everyone in the entire production. What was it? Five or six years in the making? How the producers (yourself being one of them), the writers, directors, cinematographers … every department — casting, etc. managed to keep the discipline and control from beginning to the end is (that overused word) awesome."
Breaking Bad fans loved Cranston's performance. So did the critics on the awards circuit. And Cranston earned exceptionally high praise from one of the best ever to do it, too. We wonder what would have happened if one of the other actors up for the part took Cranston's spot as Walt.
Hopkins praised the rest of the 'Breaking Bad' cast, too
In his late-night email praising Cranston for his Breaking Bad work, Hopkins likened the show to a Shakespearean or Greek tragedy. Like any classic play, it takes an entire cast working at the top of its game to pull it off. 
The same goes for Breaking Bad. Hopkins kindly asked Cranston to pass on his praise to his castmates.
"If you ever get a chance to – would you pass on my admiration to everyone — Anna Gunn, Dean Norris, Aaron Paul, Betsy Brandt, RJ Mitte, Bob Odenkirk, Jonathan Banks, Steven Michael Quezada — everyone — everyone gave master classes of performance … The list is endless. 

Anthony Hopkins in a letter to Bryan Cranston
"Thank you. That kind of work/artistry is rare, and when, once in a while, it occurs, as in this epic work, it restores confidence. You and all the cast are the best actors I've ever seen."
Cranston went from being a Seinfeld co-star comically playing a dentist to earning praise from one of the best actors of all time by playing a teacher turned ruthless drug kingpin. What a progression.