Bryan Cranston Insists 'Breaking Bad' Would Have Made a 'Terrible Movie' — Here's Why
It's been years since Bryan Cranston hung up his porkpie hat and bid adieu to Walter White, arguably the most memorable character he ever played. The Breaking Bad alum brought true gravitas to the role and fans love him for it. Even now, he looks back at those years fondly and still appreciates the impact Heisenberg made on the world.
Cranston also has some strong opinions on what made Breaking Bad so good, and part of it was the format of the show. The actor was recently discussing his latest project, a limited series called Your Honor.
During the conversation, Cranston revealed why he believed Breaking Bad would make a terrible movie.
Major networks passed on 'Breaking Bad' until AMC came along
Breaking Bad is a critically acclaimed, Emmy award-winning series that made millions of dollars. But back in the concept stage, the series was passed over by some big networks before getting picked up by AMC. 
Apparently, HBO passed and the network exec was so rude to showrunner Vince Gilligan, he became convinced she didn't care if he "lived or died." And she never called him back.
Meanwhile, Showtime turned down Breaking Bad because it was too similar to their show Weeds, another series about a suburban drug dealer. FX decided to nix the drama in favor of the short-lived project Dirt.
Bryan Cranston doesn't think 'Breaking Bad' works as a movie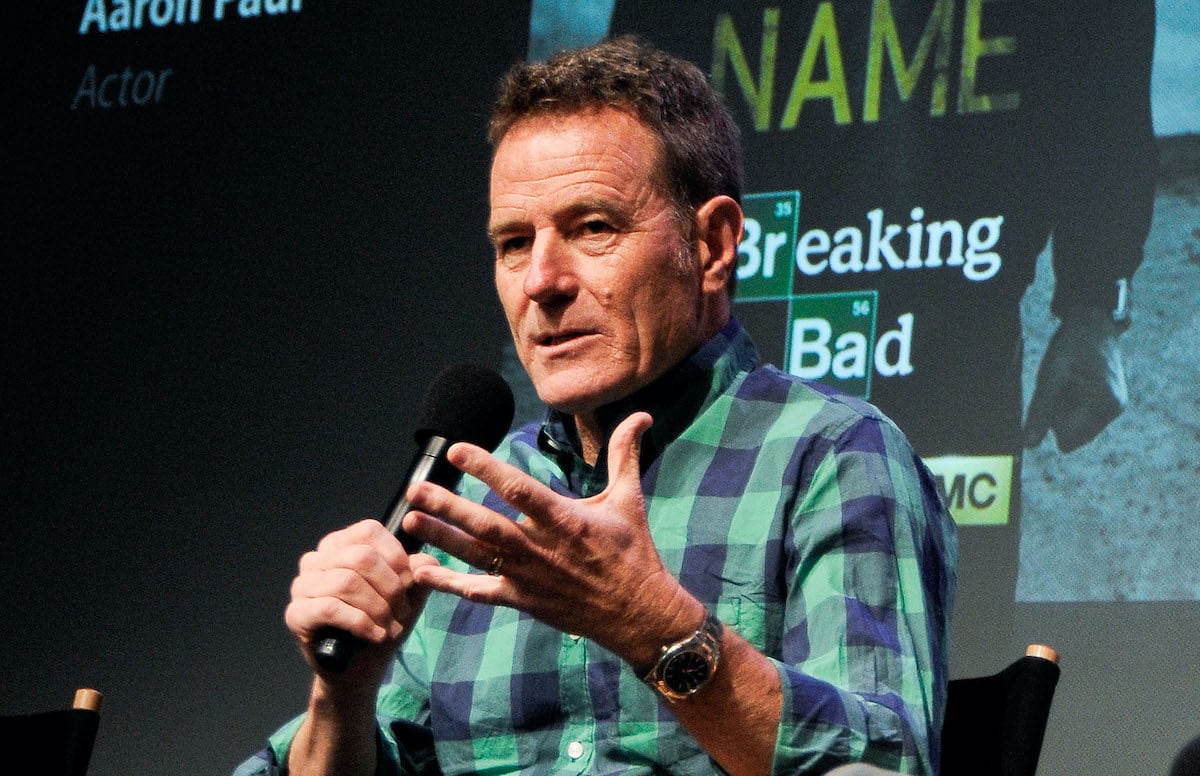 With all those rejections looming, it would have been perfectly logical for Gilligan to consider a different format, like making a movie instead of a series. But Cranston thinks that would have been a big mistake. 
"The story should always dictate the medium, not the other way around," the actor told Vanity Fair during an interview. "If you have something that's very literal, that is thought-provoking, and uses jargon and nomenclature extremely well, then perhaps it's a play. When you look at things like Breaking Bad—Breaking Bad would have made a terrible movie."
He continued: "Why? Well, because you would have to truncate all the development that Walter White needed to make this turn from a good person to a bad person. You would miss so many nuances and detail that I think it would be not only not as entertaining or rewarding, but I think it would have had a negative impact on the story."
He concluded, "It's asking too much to tell that story in two hours."
The 'Breaking Bad' sequel was a movie, but the prequel is a series
It makes sense that Walter White's slow yet agonizing descent into darkness took five whole seasons. His story couldn't have been told in just two hours, but the epilogue to Breaking Bad did become a movie. El Camino: A Breaking Bad Movie wrapped up Jesse's storyline and gave the entire series closure.
Meanwhile, the Breaking Bad prequel about the events in the years preceding Walt's cancer diagnosis goes deeper. Better Call Saul is about Jimmy McGill, who later becomes the criminal lawyer Saul Goodman. But it's also about Gus Fring, Mike Ehrmantraut, and the other characters in Walt's Breaking Bad life.
Together, these three stories combine to create the epic story that has fans thrilled to find out what happens next. The new season of Better Call Saul is tentatively scheduled to premiere in early 2022.