Bryan Cranston Says He's 'Very Lucky' After Getting COVID-19 and Recovering
Multiple celebrities have talked about their experience with COVID-19. Bryan Cranston is the latest one since he posted about testing positive. The Breaking Bad actor said he is very lucky and explained why to his fans.
Bryan Cranston and Aaron Paul reunited virtually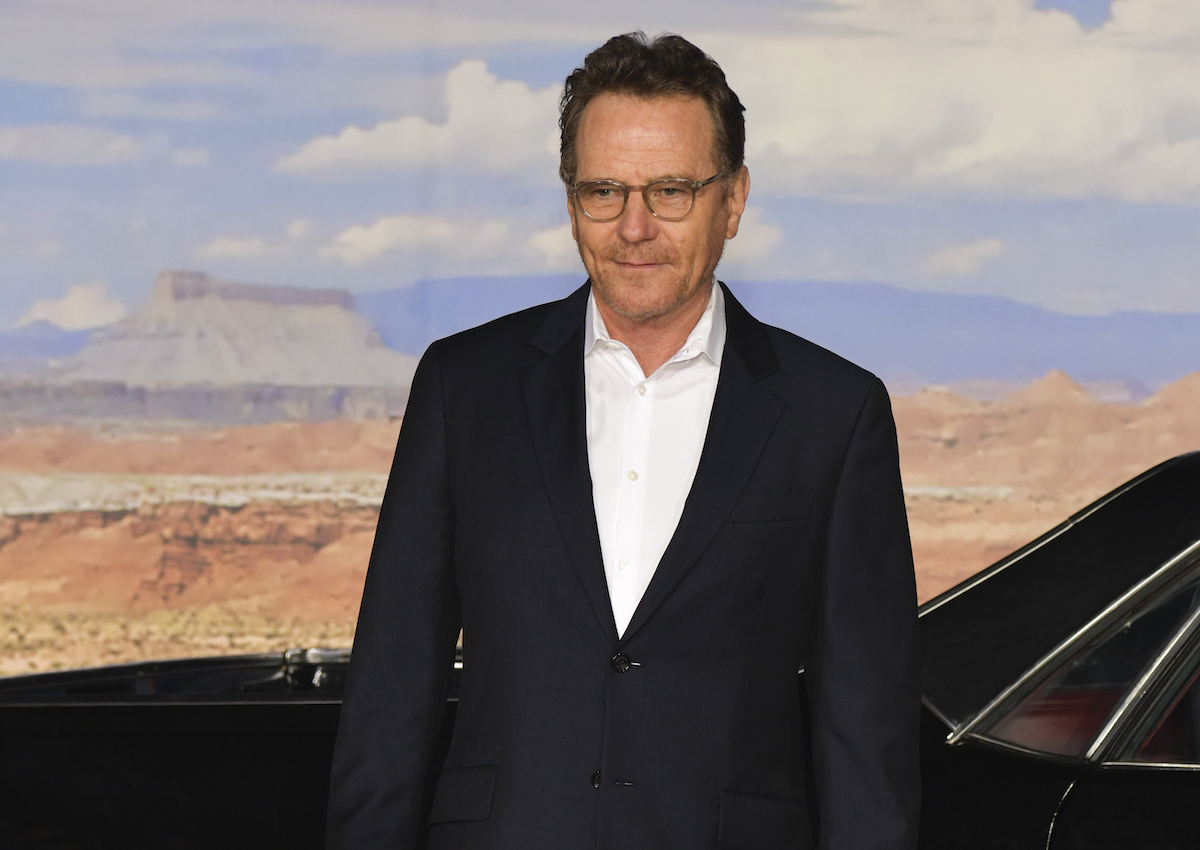 RELATED: 'Breaking Bad': Aaron Paul Said He 'Would Not Be the Same' Without Best Friend and Costar Bryan Cranston
There are many television show reunions happening during the pandemic. Cranston reunited with his Breaking Bad co-star Aaron Paul virtually. This was to promote their joint business called Dos Hombres, which is a type of Mezcal.
The Instagram account for the business made a post explaining how they came up with the idea. Cranston and Paul came up with it while they were at a sushi bar in New York.
We searched high and low all over Oaxaca, met incredible people along the way and after a beautiful yet grueling search throughout that majestic landscape we believed we may have found our place. Our Mezcal. It was on a dirt-road, in tiny village, hours away from the center of town, we found it and it was perfect. Holy sh*t it was perfect. We looked at each other and just simply nodded. This is it. We named it Dos Hombres – two guys on a quest.

Dos Hombres, Instagram
Cranston previously showed himself grocery shopping
RELATED: 'Breaking Bad' Stars Bryan Cranston and Aaron Paul Prepare for 'Better Call Saul' Cameos — 'We're Ready to Do It'
The Breaking Bad star has been keeping busy promoting their Mezcal. He posted a video on Instagram of himself going grocery shopping, which he said he does once a month.
The first thing he picks up is a bottle of Dos Hombres. He went on to say he wanted to get just the staples that he needs for a month and doesn't want to hoard anything. The video ends with him at home showing off his items, which includes peanut butter, toilet paper, and more bottles of Dos Hombres.
His grocery list is pretty funny. Cranston did post another video later to be more serious about the pandemic.
He said he's very lucky and talked about being positive for COVID-19
RELATED: The Worst Thing About Bryan Cranston and Aaron Paul's Dos Hombres Mezcal
The actor posted a video on Instagram revealing he was positive for COVID-19 and recovered. The video shows him talking with a white mask on.
"I wanted to announce that I had COVID-19 a while ago," he said. The actor said he was "very lucky" and had "mild symptoms." He is seen being outside and he said, "Hopefully the plasma donation can help some other people."
The video also has a caption part of it reads, "About now you're probably feeling a little tied down, restricting your mobility and like me, you're tired of this!! Well, I just want to encourage you to have a little more patience. I was pretty strict in adhering to the protocols and still… I contracted the virus." It looks like the actor his hoping his story will encourage his fans to be safe.