Bryce Dallas Howard Would be Excited to Direct a 'Star Wars' Movie, 'I Think it Would Take Someone Asking Me'
'Star Wars' fans really like the episodes of 'The Mandalorian' directed by Bryce Dallas Howard. Does she want to direct a movie?
Star Wars movies have plenty of great directors attached to them including George Lucas, Ron Howard, Rian Johnson, J.J. Abrams, and Irvin Kershner. There are now even more creative people working on Star Wars TV shows and this includes Bryce Dallas Howard. Howard says she would be interested in directing a Star Wars movie and she doesn't seem too picky about what it would be about. 
Bryce Dallas Howard has directed several episodes of 'Star Wars' television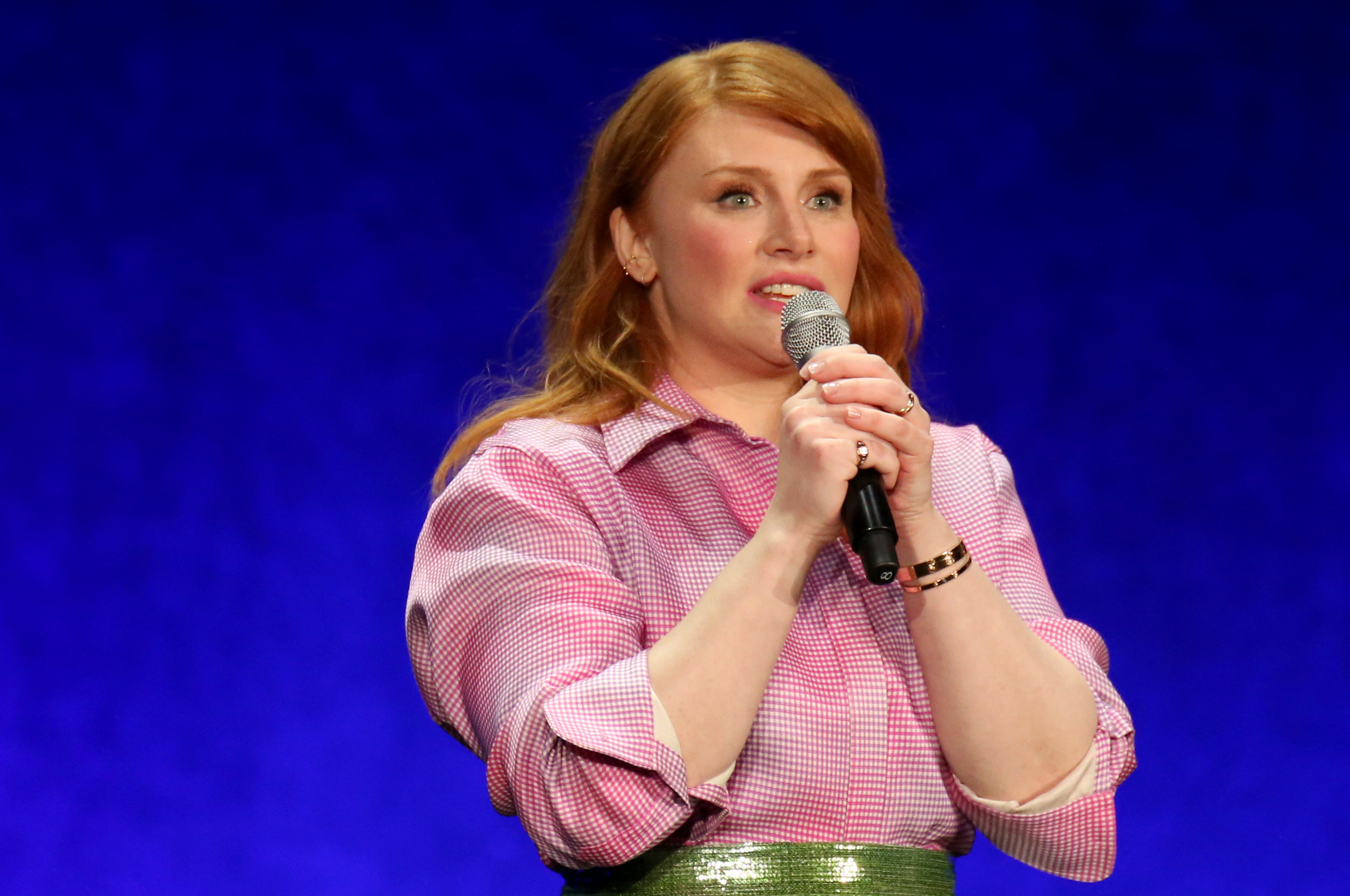 Howard is traditionally for being an actor with roles in movies like Jurassic World, Spider-Man 3, Rocketman, and The Help. She recently followed in her father's footsteps and began directing. Her most recent directorial work includes episodes of The Mandalorian. Howard directed season 1 episode 4, titled "The Sanctuary," of The Mandalorian, and season 2 episode 3, titled "The Heiress."
She returned to Star Wars in The Book of Boba Fett and directed episode 5, "Return of the Mandalorian." In an interview with io9, Howard was asked whether she thought it was weird that she directed an entire episode about the Mandalorian in a TV show that's supposed to be about Boba Fett. 
"Oh, no. I mean, I absolutely loved that," Howard said. "[Producers] Jon Favreau and Dave Filoni have been incredibly inclusive since the beginning. And so it's something that they had talked about doing. And it was just so… it was great. I love Mando."
Howard wants to direct a 'Star Wars' movie
After the Skywalker saga ended with Episode IX: The Rise of Skywalker, many have been wondering about the direction that Star Wars will take. With new movies being announced, many Star Wars fans want Lucasfilm to give Howard her own movie. Howard was asked by io9 if there is a specific storyline or character that she'd be interested in making a movie out of and Howard's response makes it seem like she wouldn't be too picky. 
"Oh, my goodness," Howard replied. "I think it would take someone asking me." 
It isn't clear what direction Star Wars is going in, but if Howard's audition was her TV episodes for Disney+, then Lucasfilm would be wise to give her her own movie. Howard is currently making her return to the Jurassic World franchise in Jurassic World Dominion which debuts in theaters on June 10. 
There are many 'Star Wars' movies currently in development
While a movie with Howard directing it hasn't been announced, there are other Star Wars movies currently in the works. The one project we know the most about is Rogue Squadron, which will be directed by Wonder Woman director Patty Jenkins. 
There is another movie that is being produced by Marvel boss Kevin Feige and it is being written by Doctor Strange in the Multiverse of Madness writer Michael Waldron. Taika Waititi is also attached to direct a Star Wars movie, but there is very little information available about that one. The possibility of Howard getting her own movie is alive, and Star Wars fans are campaigning for it to happen. 
Star Wars is currently streaming on Disney+.