BTS' Band Name Has Multiple Meanings — Here's Why
With songs like "Boy With Luv," featuring Halsey, BTS became one of the most popular boy bands in the world. This K-Pop group is composed of seven members who share a similar message of self-love. Through their music and even with their band name, they share that message of self-love with their fans. Here is the meaning behind BTS' band name.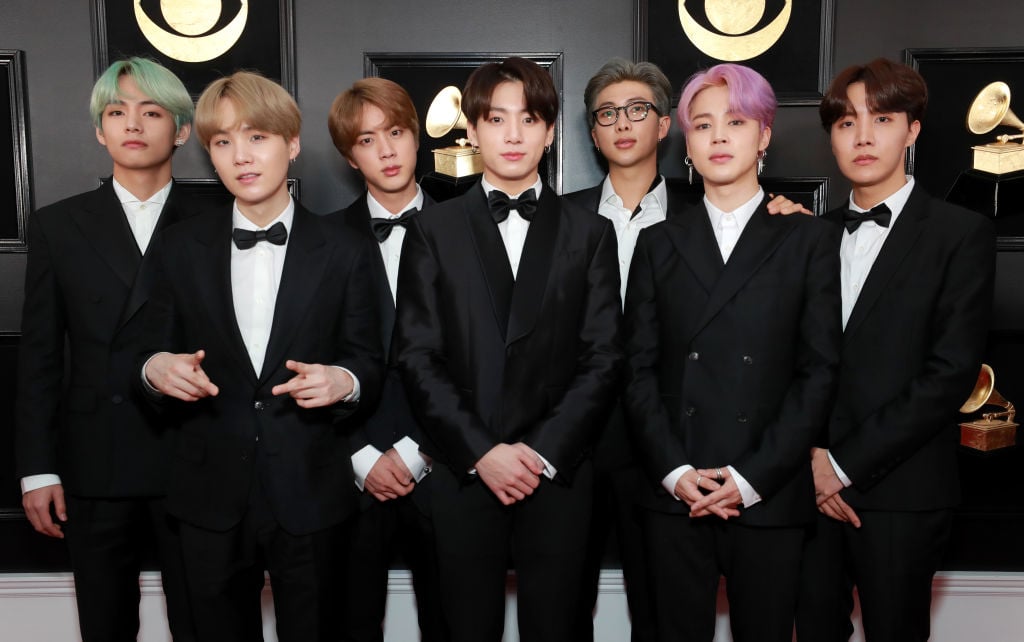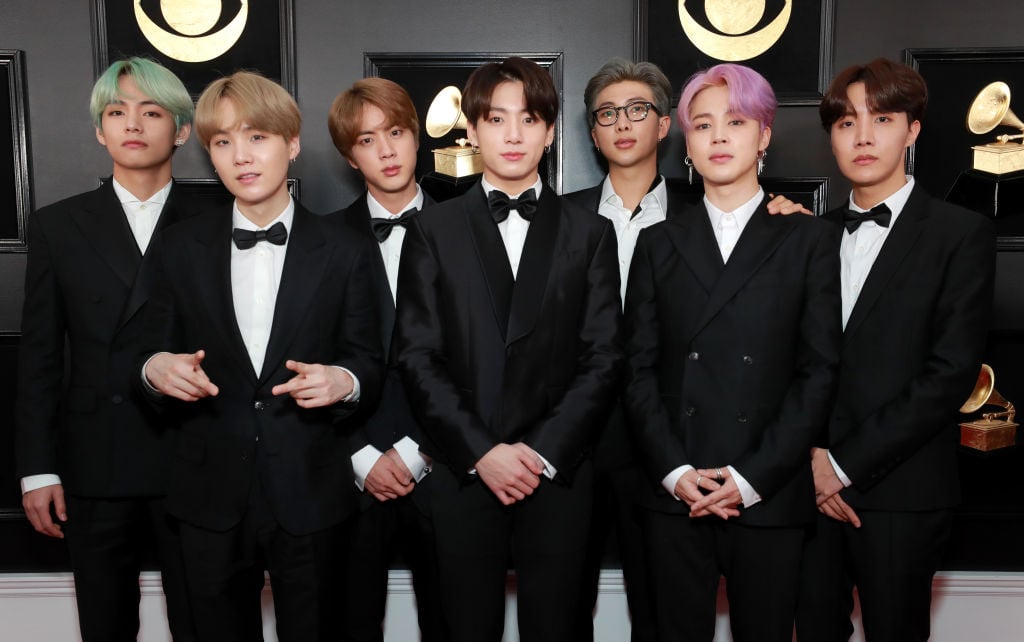 Their name is short for a phrase in Korean
Although they're often referred to as BTS, the group has multiple meanings behind their short nickname. "BTS" is actually an acronym for a Korean phrase, "Bangtan Sonyeodan."
According to dictionary.com, "their name is short for Bangtan Sonyeodan, or "Bulletproof Boy Scouts" in Korean. They chose bangtan—literally 'resistant to bullets'—because they felt it encapsulates their mission of deflecting the unhealthy stereotypes and unrealistic expectations they feel are so often aimed, like bullets, at young people."
"It has a profound meaning…'Bangtan' means to be resistant to bullets, so it means to block out stereotypes, criticisms, and expectations that aim on adolescents like bullets, to preserve the values and ideal of today's adolescents," BTS member J-Hope said in an interview with Affinity Magazine.
This full name is often interchangeable for a few other names and phrases, including "Bangtan Boys," "Beyond the Scene," and "Bulletproof Boy Scouts." Additionally, their fans often refer to themselves as an "army" or the "BTS army," as a reference to the group's name.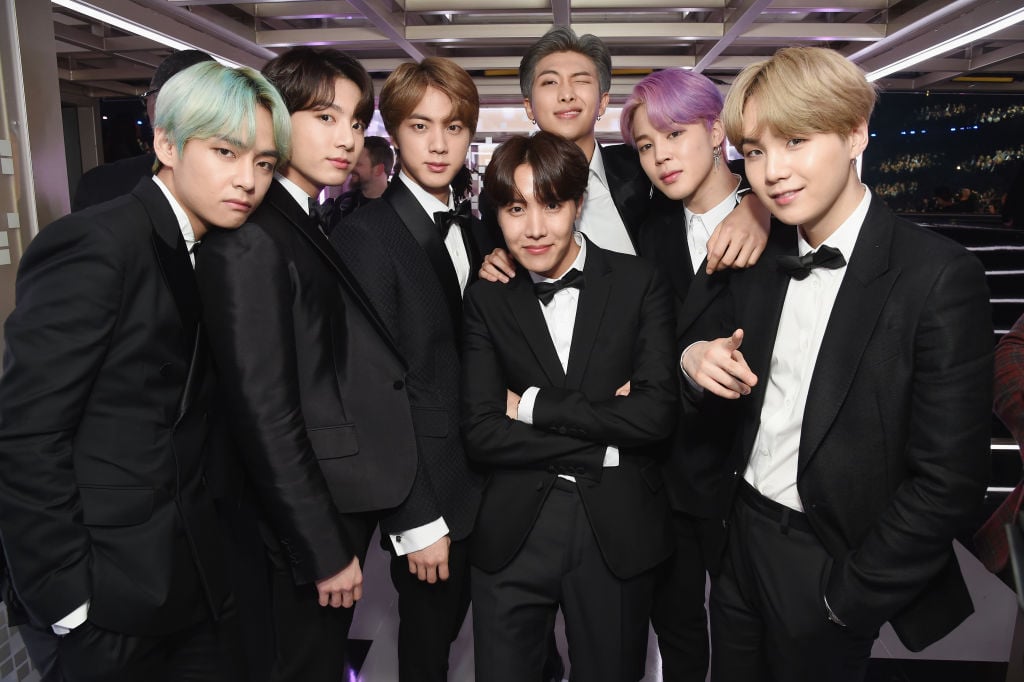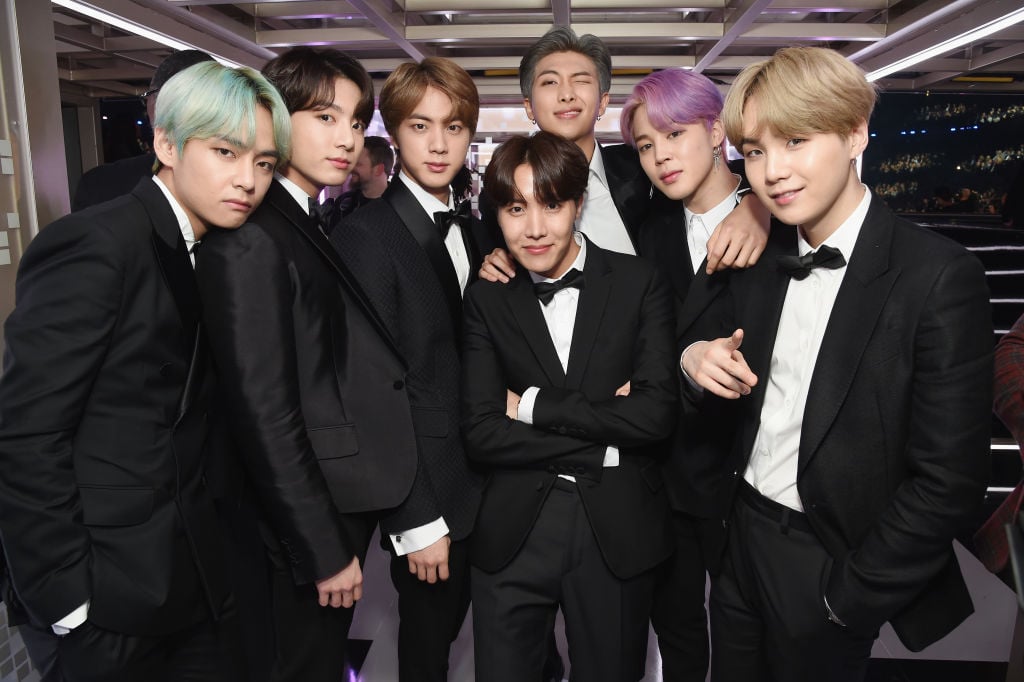 BTS is one of the biggest boy bands in the world
There are seven members in BTS, including RM, Jin, Suga, J-Hope, Jimin, V, and Jungkook. Originally a hip hop group, the boy bands writes and performs a variety of music styles. Perhaps what they're most known for are their choreographed live performances.
Formed in 2013, the group rose to popularity with albums like Wings, Love Yourself: Answer and Love Yourself: Tear. Since then, they enjoyed worldwide success, some songs receiving over 100 million streams on Spotify. They earned the title of one of the most successful K-Pop groups and one of the most successful boy bands.
Since their rise to stardom, BTS collaborated with award-winning artists like Halsey, Charli XCX, and The Chainsmokers. Additionally, the boy band featured artist Steve Aoki on their song "The Truth Untold."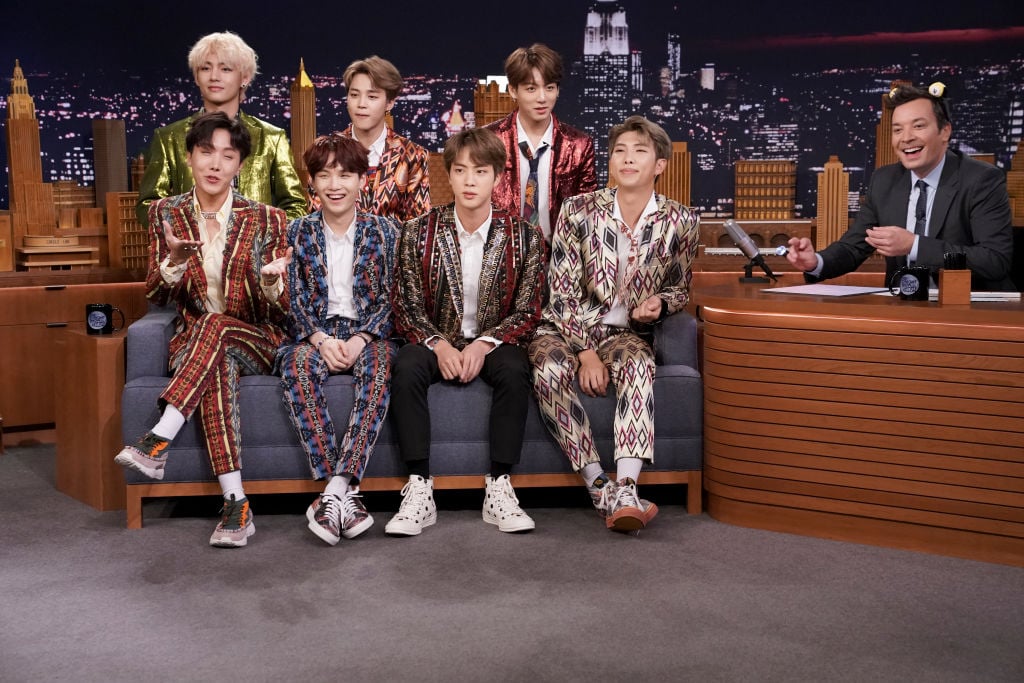 BTS won many awards, including a Billboard Music Award
Award shows across the globe recognized the group for their fan base and musical success. BTS won the Billboard Music Award for "Top Social Artist" three years in a row. They won the iHeartRadio Music Award for "Best Fan" with their fanbase, the army. Additionally, the group won the Teen Choice Award for "Choice International Artist" two years in a row.
Recently, BTS won the Radio Disney Music Award for "Global Phenom," even making a video appearance during the award show. They also spoke at the United Nations regarding their message of self-love. There is no word as to when the group will release a new album.