BTS' Carpool Karaoke Surpasses 20 Million Views in Less Than a Week, Another Milestone for This K-Pop Group and Their 'Map of the Soul: 7' Album
After months of waiting, new music (and new interviews) from BTS is finally here. Thanks to the release of Map of the Soul: 7, the BTS Army has plenty of content available for streaming. From their Carpool Karaoke with James Corden to the group's performance in Grand Central Terminal, here are just a few of the recent historic moments for this K-pop group.
BTS appeared on 'Carpool Karaoke,' a segment with 'The Late Late Show with James Corden'
Although BTS appeared as the guests on The Late Late Show with James Corden during February 2020, the talk show host later released their Carpool Karaoke after Map of the Soul: 7 premiered. But, according to some fans on social media, it was well worth the wait.
They sing a Post Malone song, they joke about nicknames, and they even go to James Corden's exercise dance class. Even with eight people crammed in a car, BTS' Carpool Karaoke became an instant favorite among fans. Within a week, the video earned over 20 million views on YouTube.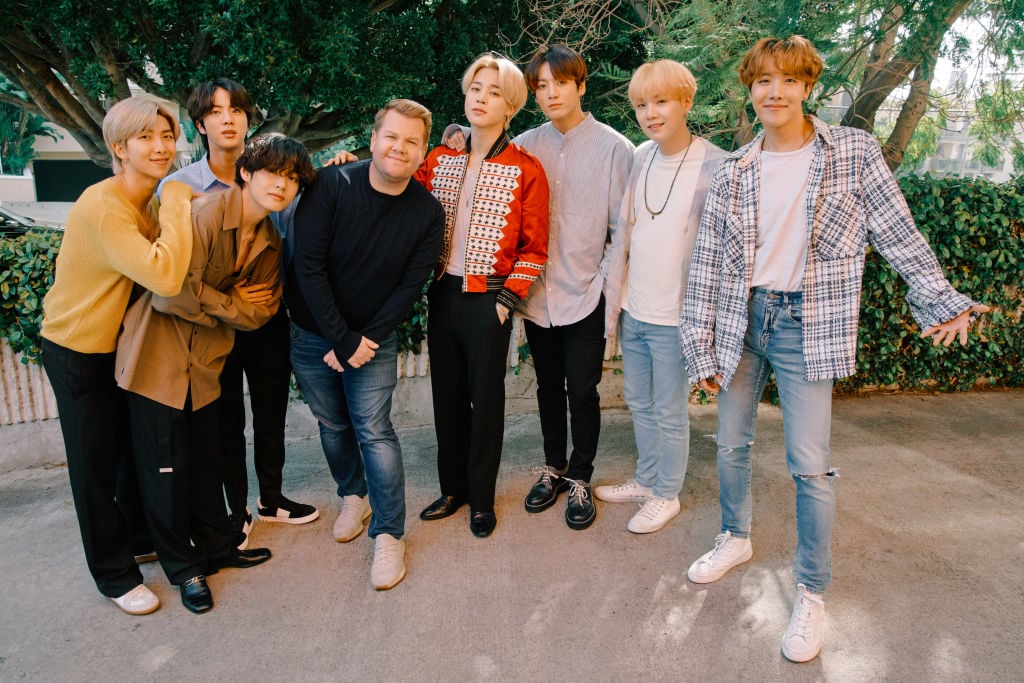 This Carpool Karaoke earned millions of views in less than a week
The BTS Carpool Karaoke is nowhere near the number of views from other videos on James Corden's YouTube Channel. (One of the most popular clips is Adele's Carpool Karaoke with over 200 million views. One Direction comes in second, with just over 150 million views on their Carpool Karaoke video.) 
Still, this Carpool Karaoke became one of the most requested, with "over a million tweets" asking for this skit, according to the teaser. Since it was posted on Feb. 25, 2020, some think it could become James Corden's most popular Carpool Karaoke to date.
Once the video was posted to YouTube, it jumped to the top trending spot on the platform. Even on Twitter, it became a trending topic, all with fans and viewers sharing their love for this K-pop group.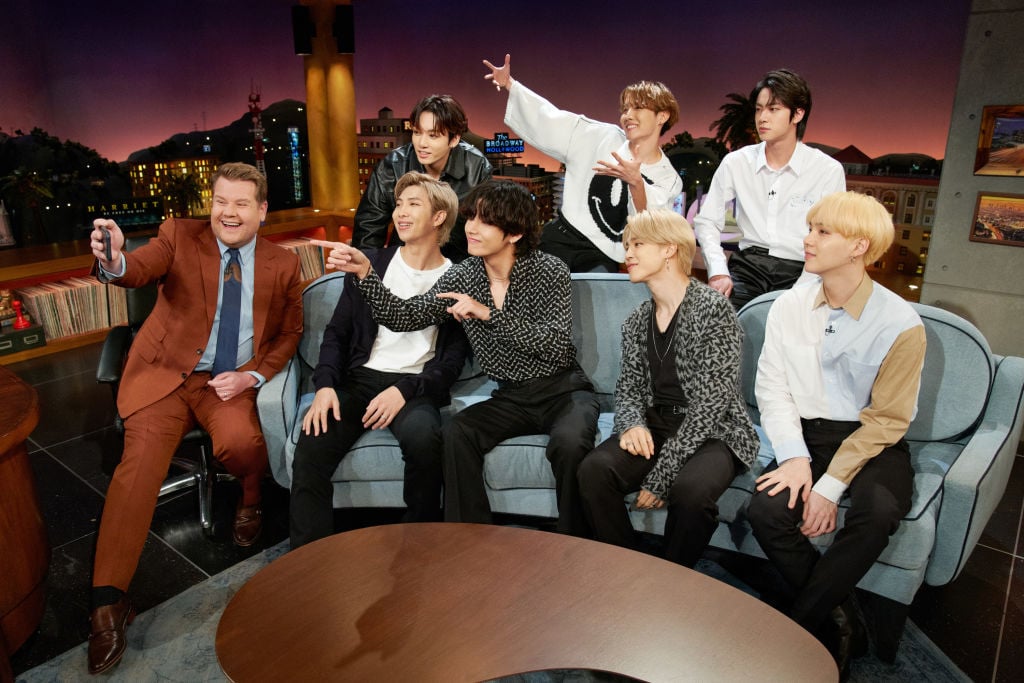 This isn't the only record this K-pop group broke with the release of 'Map of the Soul: 7'
Released during February 2020, Map of the Soul: 7 held a few different meanings for this boy band. The title symbolized the seven members and the seven years since their debut. And, in true BTS fashion, this album brought a few historic moments. 
With their appearance on The Late Show Starring Jimmy Fallon, BTS became the first K-pop group to perform inside Grand Central Terminal in New York City. This segment also made them the first "late night" guests to hang out on a New York City subway. (It's just as glamorous as it sounds.)
The album alone became a huge milestone for music and this K-pop group. It earned the most presales from any BTS album, even surpassing the number of presales for Map of the Soul: Persona. According to Soompi, "United Kingdom's Official Charts announced that Map of the Soul: 7… grabbed No. 1 on its albums chart." 
Music by BTS, including their recently released album Map of the Soul: 7, is available on Spotify, Apple Music, and most major streaming platforms.