BTS ARMY Keeps Busy During Self-Quarantine, Streaming 'Map of the Soul: 7' and Watching the K-Pop Group's Newest Videos
Self-quarantining is a little easier with content from this K-pop group. Here's how BTS fans are passing the time, thanks to 'Homefest' and 'Map of the Soul: 7.'
BTS' "Map of the Soul" world tour might be postponed, but the ARMY has plenty of content to binge-watch. There's the new 'Learn Korean with BTS' series and even a video clip from The Late Late Show with James Corden. Here's how BTS fans are keeping busy while in self-quarantine and social distancing.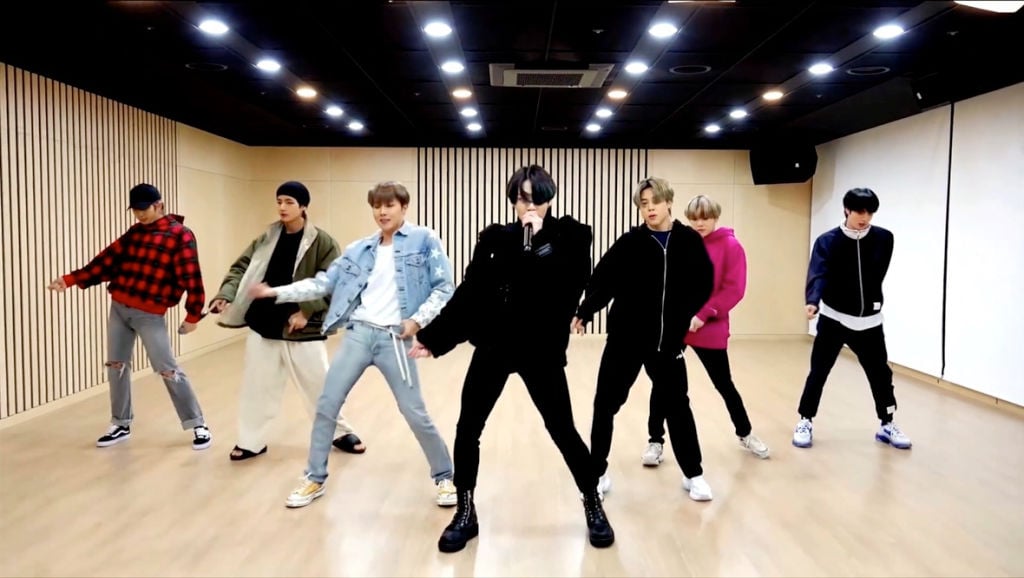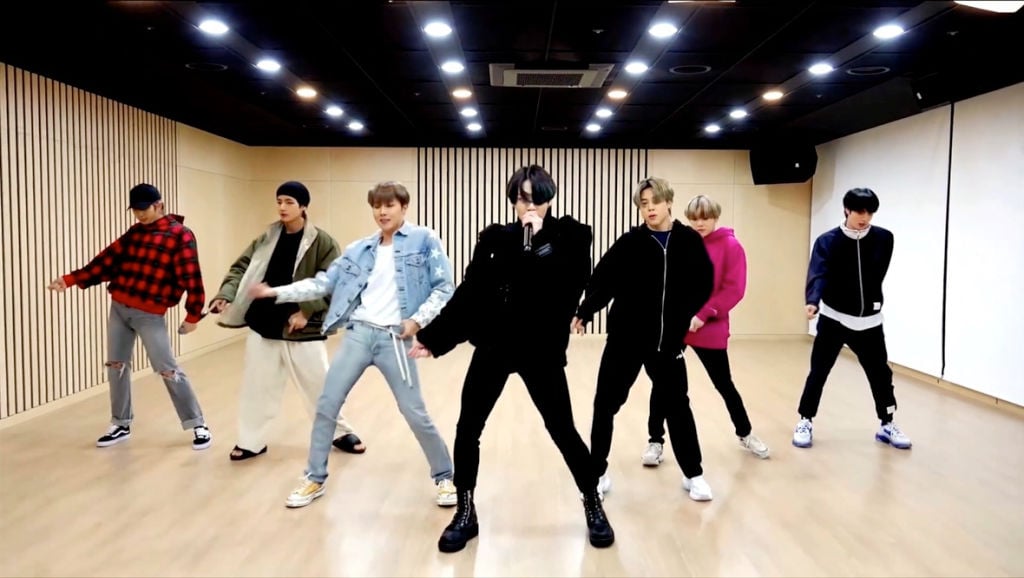 BTS postponed their 'Map of the Soul' world tour
This K-pop group plans to celebrate the release of Map of the Soul: 7 with fans around the world. This celebration, however, has just been postponed. Originally set for spring and summer 2020, BTS' Map of the Soul tour has been pushed back due to coronavirus (COVID-19) concerns. That includes multiple performance dates in the United States.
This news comes just weeks after the K-pop group canceled performances in South Korea. Some fans with tickets to those concerts used the refund to donate to coronavirus relief efforts. Other fans looked for ways to support the K-pop group during the pandemic. 
BTS launched their 'Learn Korean with BTS' series
If fans can't see the boys in person, a video series a probably the next best thing. Recently, the boy band announced their series on the app Weverse, which helps fans learn the language. As a result, some viewers took to social media, sharing their love for these new episodes and the BTS members.
"Me excited to Learn Korean with BTS vs. me one minute into the first episode not knowing what… is going on and already ready to give up," one Twitter user said, sharing a video clip of J-Hope. Especially with these new videos, members of the BTS army are staying connected with each other online.
"Alright! The first 3 episodes of Learn Korean with BTS are out tonight. I've made a DISCORD server where we will go over stuff and generally try to help each other learn Korean. If you are interested, just reply under this tweet and I will DM you an invite," another Twitter user said.
Some fans are streaming 'Map of the Soul: 7'
Some fans are streaming BTS videos, like their Bangtan Bombs, along with the album on music platforms. Thankfully, BTS released their newest album, Map of the Soul: 7, during February 2020. 
This came with hit songs "On" and "Black Swan," which the group later performed on The Late Show Starring Jimmy Fallon and The Late Late Show with James Corden respectively. Another reunion of Papa Mochi and Baby Mochi? Yes, please. BTS also appeared on The Late Late Show with James Corden for a special coronavirus-related episode, titled HomeFest. 
The K-pop group, although miles away, shared videos of themselves staying safe and promoting healthy habits during the pandemic. BTS also recorded a YouTube video, sharing love and hope to fans during these uncertain times. Within a matter of days, it earned over 3 million views.
Music by BTS, including their recently released album, Map of the Soul: 7, is available on Spotify, Apple Music, and most major streaming platforms.