BTS Explains Why They Like Writing Songs About Personal Topics
BTS's popularity exploded in recent years, and the group is now one of the biggest musical acts in the world. Something many fans admire about BTS is the fact that the members are very involved in songwriting. A lot of BTS's songs touch on very personal topics, and the members recently explained why they enjoy being open in their music.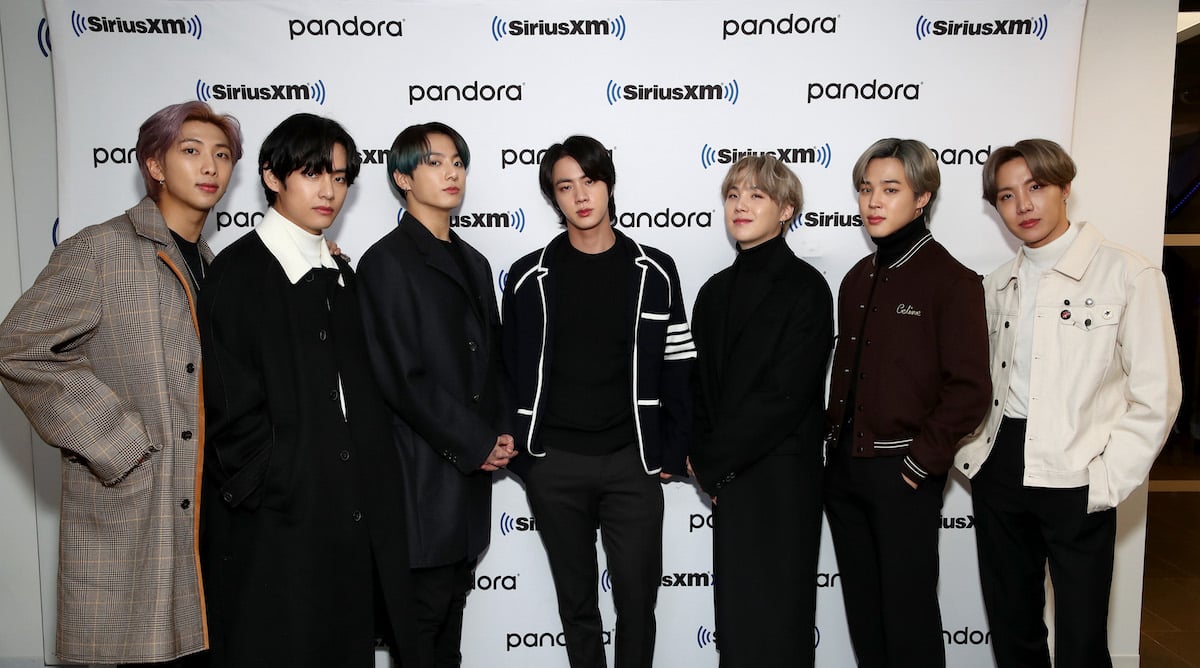 BTS attracts fans with raw, honest songs
When BTS debuted in 2013, many K-pop groups did not write their own songs. However, BTS went against this trend by being involved in the production of their music.
For example, BTS frequently writes songs about issues facing young people, such as financial insecurity, high expectations from society, and mental health issues. This allows fans around the world to feel connected to the members.
"They don't shy away from speaking about the pain felt by today's generation. They respect diversity and justice, the rights of youths and marginalized people," BTS's company's CEO, Bang Si-Hyuk, told Time Magazine in 2019. "I think all of these factors worked in their favor."
BTS explains why they like writing about personal topics
RELATED: John Cena Says BTS's Fans Inspired Him to Be More Open About His Feelings
Although writing about personal topics can be difficult for some people, the members of BTS have found it to be a positive experience.
"We value sincerity when it comes to music, so we talk about our personal stories through music, and naturally touch upon various topics," Suga said in a recent interview with Hindustan Times. "For me, personally, as time goes by, delving into those emotions is getting less hard. Releasing music also helps me relieve those emotions."
Jungkook also believes BTS's music has helped create connections between the members and their fans.
"These thoughts aren't limited to those who live in Korea, but something that can be shared across regions and generations," he explained. "We've expressed these emotions, stories through music, performance and many other channels. That brought us and ARMY closer together."
BTS has charted in the United States with fun pop songs
RELATED: BTS Reveals 1 Thing That Keeps Them Humble Despite Worldwide Fame
BTS's discography includes a number of deep songs, but their biggest hits so far in the United States are pop songs that are easy to listen to.
In August 2020, BTS released "Dynamite," an upbeat, disco song about happiness. It became BTS's first single to chart at number one on the Billboard Hot 100 and spent three weeks at that top spot. "Dynamite" also received a Grammy nomination.
BTS's followed the success of "Dynamite"by releasing "Butter" in May 2021. It is a dance-pop song about love. The track debuted at number one on the Billboard Hot 100 and has stayed there for seven weeks so far.
While "Dynamite" and "Butter" are less serious than some of BTS's other songs, the group released these singles to bring positivity into people's lives during the pandemic.
RM said of "Dynamite," according to The Korean Herald, "While recording, we danced along to it a lot … We thought we wanted to share this energy with our fans as quickly as possible and decided to release it early, something we've never done before."