BTS Fans Are Once Again Disappointed By American News Outlets' Coverage of the Group
For many years, K-pop was a niche subject. As a result, international fans often got news about their favorite K-pop artists from a small amount of websites dedicated to the genre. With K-pop's increasing popularity, though, a number of mainstream news outlets have begun to cover K-pop artists as well. However, fans are not always happy with the way American journalists approach the topic of K-pop.
Recent articles published about BTS are highlighting this issue. After Time Magazine and Forbes wrote about the K-pop group, fans expressed their disappointment in the way the outlets' writings talked about BTS.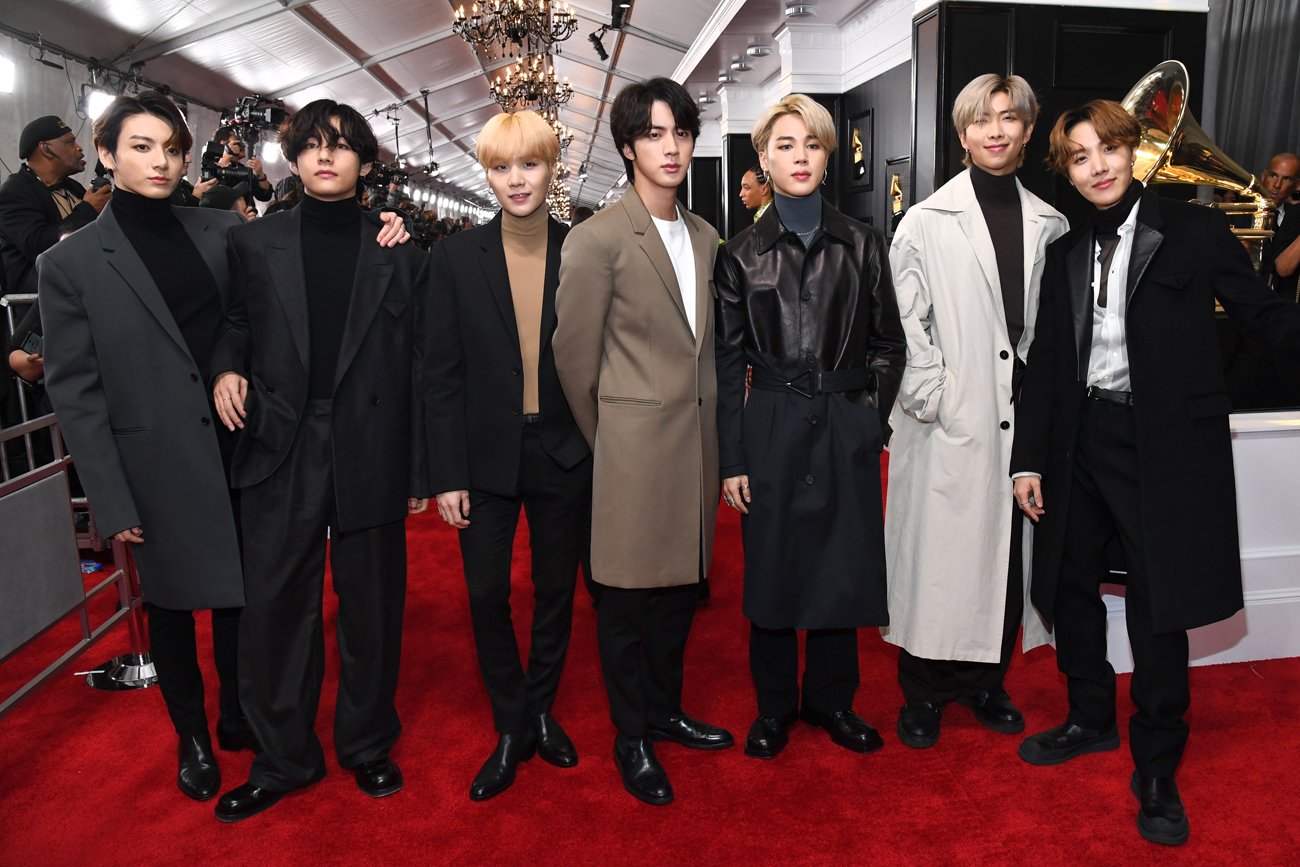 Time Magazine received backlash for its upcoming BTS issue
On July 31, 2020, Time Magazine will release a special collector's edition featuring BTS. Called TIME BTS: The K-pop Band that Conquered the World, the bookazine will "explore the group's creation, their music and videos, the fiercely loyal fans who call themselves ARMY and the origins of K-pop."
According to screenshots circulating social media, the original description for the bookazine also mentioned a "boy band hall of fame, including The Backstreet Boys and *NSYNC, who paved the way for BTS and have topped the charts over the years."
Many fans expressed frustration at this description, noting that equating BTS to American boy bands only serves to discredit what BTS has achieved.
"It was poorly written and doesn't represent [BTS] the way we think they deserve to be," one fan said on Twitter. "Also no one—especially a bunch of white boys—paved the way for BTS."
Meanwhile, another person wrote, "Why they always discrediting BTS's hard work to white mans [sic]? BTS paved the way by themselves ONLY. Knock that sh*t off."
Journalist Brian Patrick Byrne later shared that the description mentioning the Backstreet Boys and *NSYNC had been removed.
Forbes recently got criticized for an article about BTS
Time was not the only news outlet to receive criticism for the way it portrayed BTS. Forbes recently found itself in hot water with fans after releasing an article titled, "What Went Wrong With BTS's New Album?" The article talked about how BTS's latest release, Map of the Soul: 7 – The Journey, debuted only at number 115 on the Billboard 200 compared to their previous top 10 albums.
However, according to a Twitter thread by Byrne, the Forbes article completely omitted the fact that "this is a Japanese album primarily meant for Japan." As a result, BTS did not promote it in the American market, leading to a low placement on the Billboard chart.
Additionally, Forbes noted the album being release on Wednesday as a "serious handicap" for the group, but Byrne shared that, again, the album was not meant to top American charts. Byrne wrote, "In Japan, artists typically release their albums on Wednesdays, reportedly due to differences in how Japan's Oricon charts track sales."
Finally, Byrne pointed out that, contrary to Forbes' implication that Map of the Soul: 7 – The Journey was a failure, it did extremely well in Japan.
"[Forbes] also fails to point out that MOTS7: The Journey is a #1 record in Japan, selling over 580,000 copies in its first week, making it the best-selling album of the year and the best-selling album from a Korean male act in Japanese history," Byrne said.
Fans have often complained about problematic coverage of BTS and other K-pop artists
Ever since BTS started gaining notoriety on the international stage, fans have often complained about the way Western news outlets cover the group and other K-pop artists. It is not uncommon for coverage about BTS and K-pop to be filled with othering language that paints Korean artists as being exotic or inherently different from American ones.
On a recent Reddit thread discussing this subject, a fan said, "I'm not a BTS fan but I hate the way they are treated in the US. People there have the tendency to be so extra excited and fascinated, and it comes off so fake and superficial. Like, I don't feel like they're being treated like real people or being shown respect."
"All boy bands get sh*t for being shallow (because they are perceived to only appeal to young girls) and have been made fun of, but BTS also faces racism and xenophobia on top of that," another person wrote.