BTS: Fans Could See These 2 Members As Future CEOs of Entertainment Companies
The members of BTS have proven themselves to be talented performers who are highly skilled in singing, rapping, and dancing. However, while BTS mostly focuses on making and performing music right now, the members could take on different jobs in the future, as many musicians often do. In fact, some fans think two members have what it takes to create their own entertainment companies.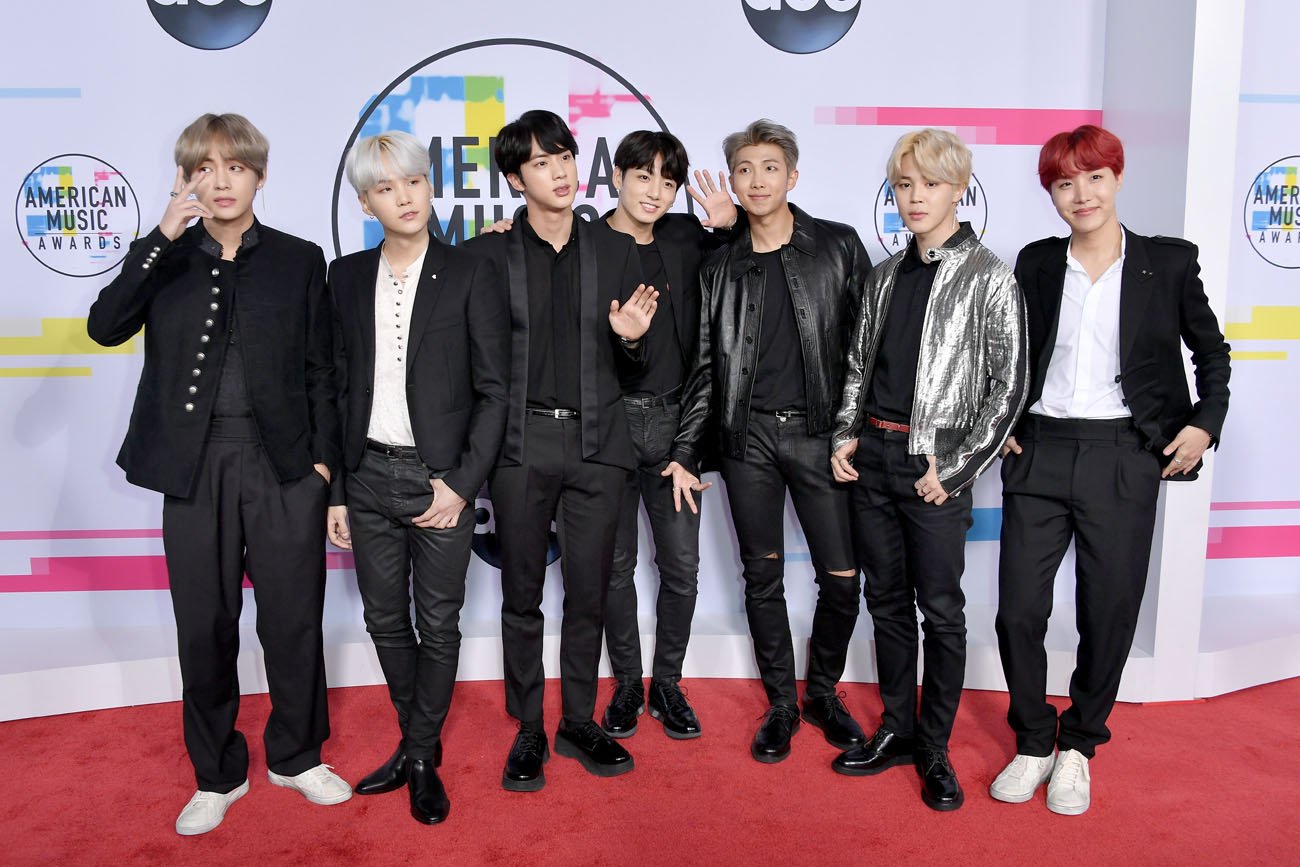 What work have the BTS members done outside of music?
Although music seems to be BTS's full-time job, the members have also taken on other work outside of their group.
For example, every member except for Suga has done hosting work for Korean music shows. Some members, such as Jin, RM, V, and Jungkook, have also appeared on reality shows, where they showcased their non-musical sides.
V is the only member who has done acting work. In 2016, he appeared on the Korean drama Hwarang alongside other idol-actors.
Additionally, Jin is a restaurant owner. He and his brother opened a Japanese restaurant in Seoul called Ossu Seiromushi.
Finally, the BTS members can be thought of as investors as well. After their company, Big Hit Entertainment, went public in the fall of 2020, the members were all given shares. They have also been buying real estates in Korea, with Jimin recently purchasing a run-down building that will be renovated.
Fans think RM and Suga could become CEOs in the future
It's not clear what plans the BTS members have for their future, but fans have been toying with the idea of some people owning an entertainment company. On a Reddit post, many fans think RM and Suga make the most sense as CEOs.
"I always feel like Bang PD [Big Hit's current CEO Bang Si-Hyuk] sees RM as his successor," one person wrote. "They have similar vision, both very smart and passionate toward music. Bang PD seem adore RM. If RM indeed takes over Big Hit, he's gonna be like Bang PD and focus more on music production."
Meanwhile, another person said, "I feel like Suga has the business sense and drive, but he might not want to oversee a whole company but rather be a producer in one."
Others think J-Hope is more likely to act as CEOs
Another member who is in the running to be CEO is J-Hope.
Like RM, J-Hope has acted as the leader of BTS in many situations. In their reality shows, fans have seen J-Hope managed the group's money and took care of the other members' well-being. As such, it seems likely to some people that J-Hope could be a leader of a company in the future.
"He has great leadership qualities and seems to be interested in various business aspects, aside from producing and choreography," a fan said. "He has a keen eye for the overall package, the big picture, and what fans like. Namjoon and Yoongi have great skills and visions, but might not enjoy working with non-music related stuffs, especially the management side."
Some fans also pointed out that J-Hope did well in mentoring young trainees on survival shows like Under Nineteen and I-Land, which is a sign that he could perhaps make this his job in the future.