BTS Feels Like They Are 'Aliens' in the American Music Industry
BTS is becoming a force to be reckoned with. The K-pop group originated in South Korea, but they are gaining recognition left and right worldwide. Not only have their songs and albums charted at high positions on various Billboard charts, BTS has also broken numerous records and been compared to The Beatles. However, despite all of these achievements, BTS admits they still feel like "aliens" in the American music industry.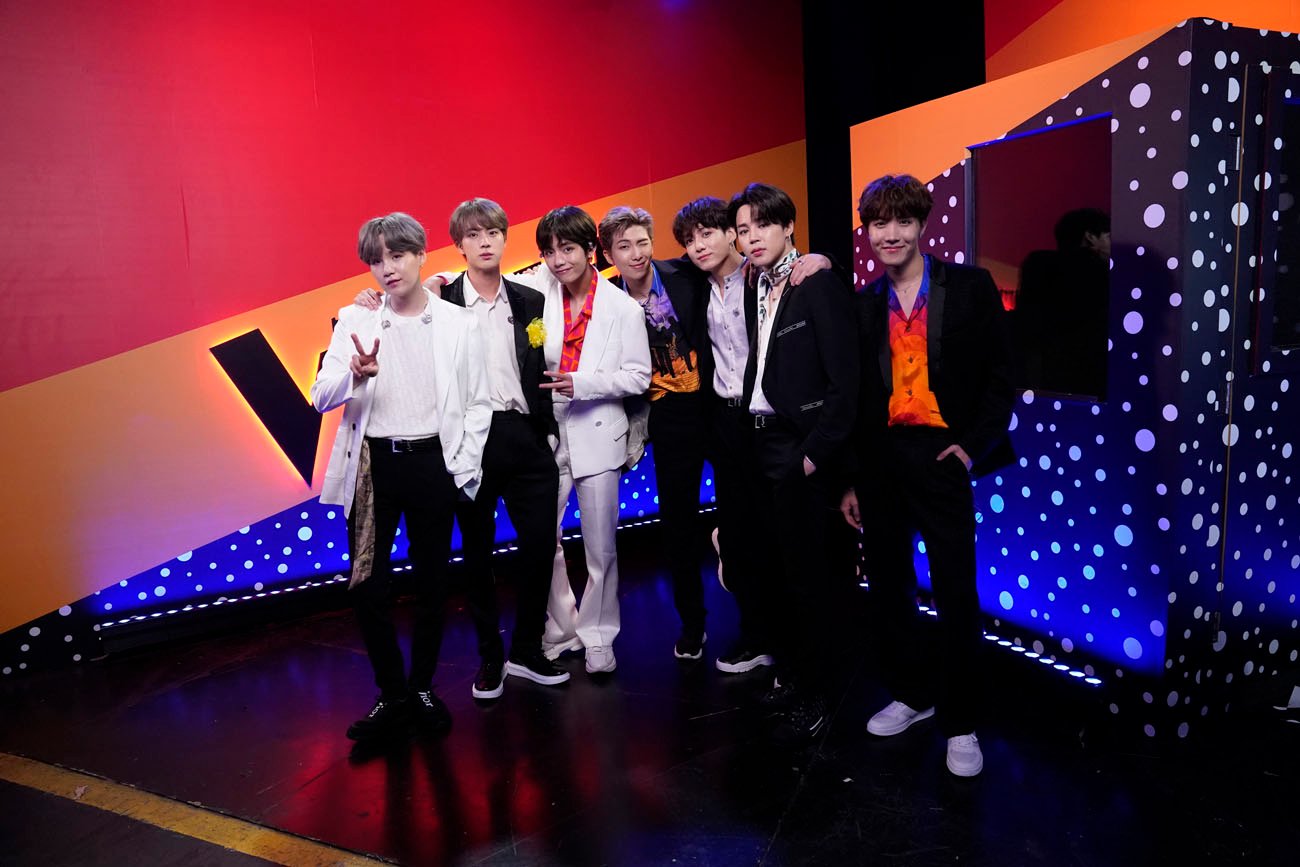 When did BTS start getting attention from the American public?
BTS debuted in 2013 as a new act from a small company, Big Hit Entertainment. BTS's first few singles did not gain much traction in South Korea, with their debut single, "No More Dream," charting only at 124.
In 2015, BTS began getting more and more attention from K-pop fans and the Korean public with songs like "I Need U" and "Run."
Finally, by 2017, people around the world started becoming fascinated with BTS. That year, they appeared at the Billboard Music Award and won a fan-voted category. Afterwards, their fame in the U.S. skyrocketed. BTS began to attend more award ceremonies and appeared on various American TV shows.
BTS has accomplished more in the American music industry than other K-pop groups
Although K-pop has countless of artists, BTS has been the only one to have accomplished so many feats in the American music industry.
BTS's singles and albums from the past couple of years have charted extremely high in the U.S. Their latest song, "Dynamite," even managed to climb to the number 1 spot.
BTS has even been compared to The Beatles in terms of their impact and success. This is not a far-fetched comparison. In fact, in early 2020, BTS broke The Beatles' 1968 record of being the fastest group to have four number 1 albums within two years.
BTS still feels like 'aliens' in America
Given how much BTS has done, it is not surprising they have become more familiar to the American public.
In an interview with AP News, leader RM said, "We think … that for many Americans (they were) not familiar with (us) — we look different, we (sing) different, we got some different choreography, music videos, like everything, even lifestyle. But I think as time goes by, we're doing these shows and songs and concerts and awards, I think quite a lot of people in the American music market is getting, like, kind of close (to us). I think it's very good and that's what we wanted actually."
However, although they are becoming more accepted every day, BTS admits they still feel like "aliens" and wonder if there is a limit to what they can achieve.
Speaking to Reuters about a possible Grammy win, RM said, "Since we're aliens to the music industry in America, we don't know if there's a place for us or not. The Grammys is not like the Billboard Hot 100—it's not [based on] numbers. We don't know what's going on."
Nevertheless, RM shared the group is "still dreaming" and would like to have a solo performance at the Grammy Awards.