BTS Will Be the First Foreign Act to Hold a Solo Stadium Concert in Saudi Arabia
A few international artists, including Rihanna and the Black Eyed Peas, performed in Saudi Arabia. However, the K-Pop group, BTS, is the first international band to hold a solo stadium concert in the country. Here's what we know about BTS' upcoming performance at King Fahd International Stadium.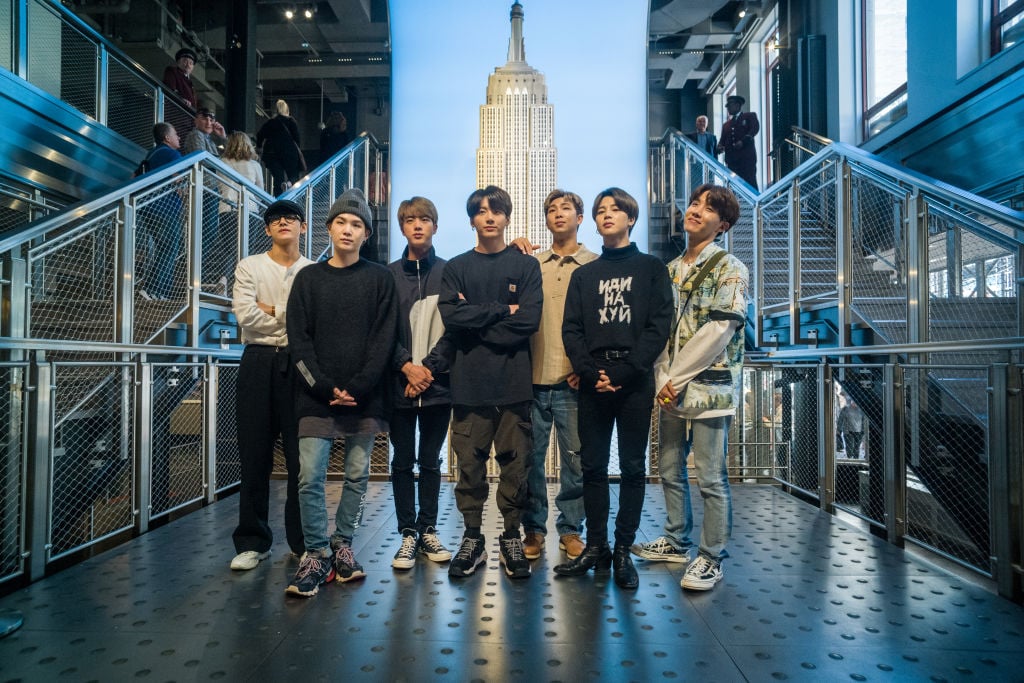 BTS is headed to Saudi Arabia for their first stadium concert in the country
This K-Pop group is one of the most popular boy bands in the world. They've won the Billboard Music Award for "Top Social Artist," the iHeartRadio Music Award for "Best Fan Army," and the Seoul Music Awards for "Best New Artist." The group is currently on an international tour, performing hits like "Boy With Luv" and "Idol."
Good news for BTS' army in Saudi Arabia — the K-Pop group will make a stop in the country in October 2019. This performance is in conjunction with the group's Love Yourself: Speak Yourself World Stadium tour, which also made stops in the United States and Japan. Additionally, this is BTS' first stadium concert in Saudi Arabia.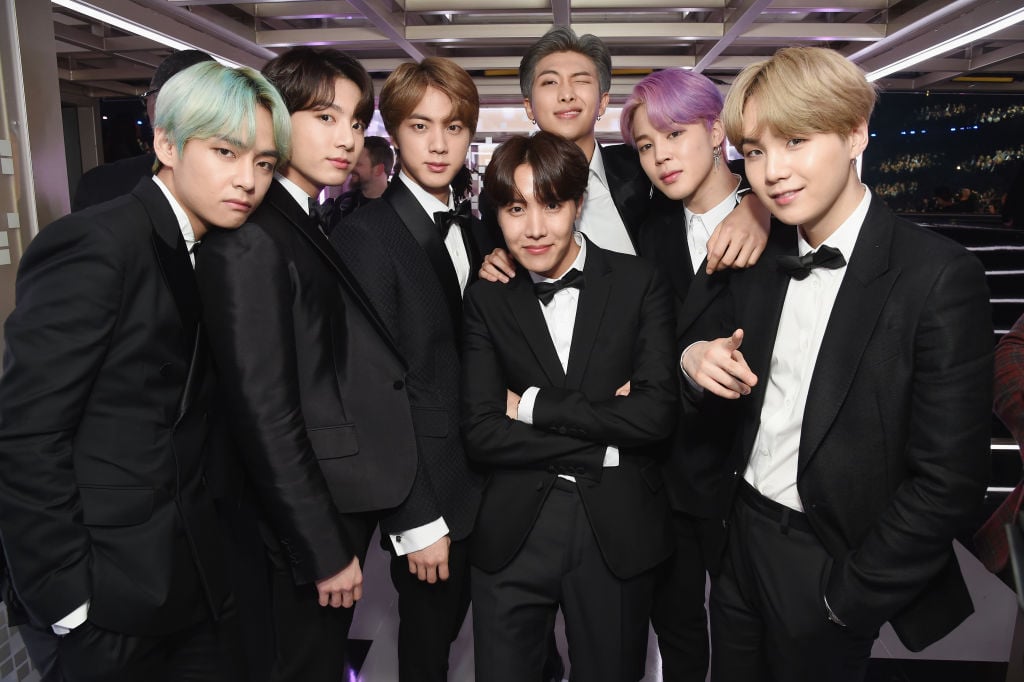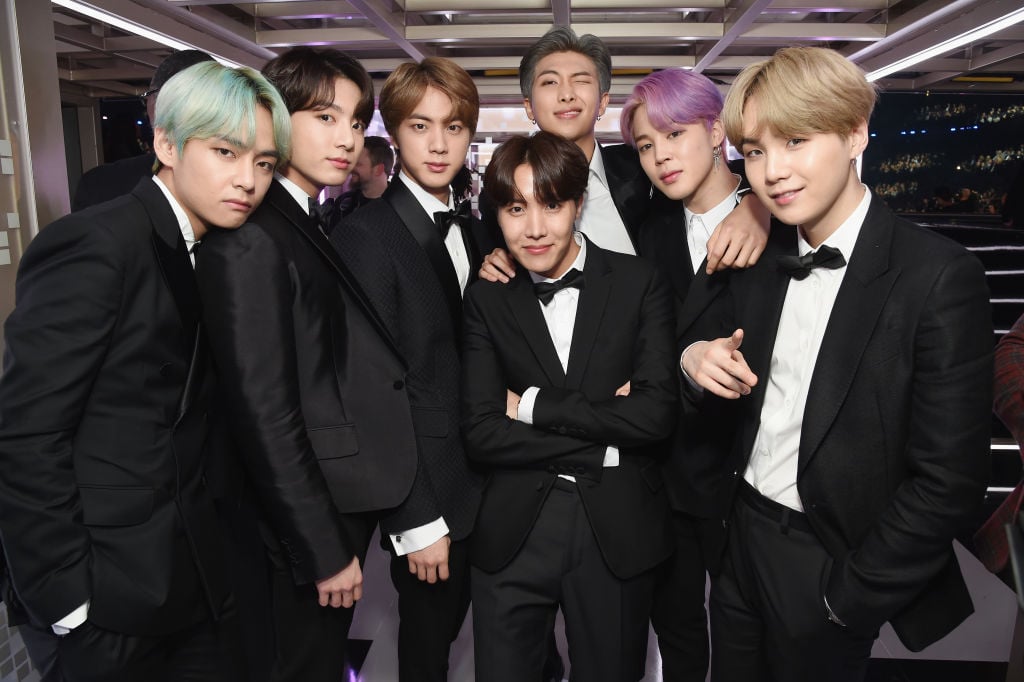 BTS will play at the King Fahd International Stadium on October 11, 2019
Although multiple artists and singers performed concerts in Saudi Arabia, this is BTS' first stadium concert here. This concert will be the first time an international group performed a solo stadium show in Saudi Arabia.
BTS' upcoming concert is not the first time a K-Pop group performed in Saudi Arabia, as the group Super Junior performed there in summer 2019. However, BTS is the first group to have a solo stadium concert. Naturally, the fans shared their support for the boy band.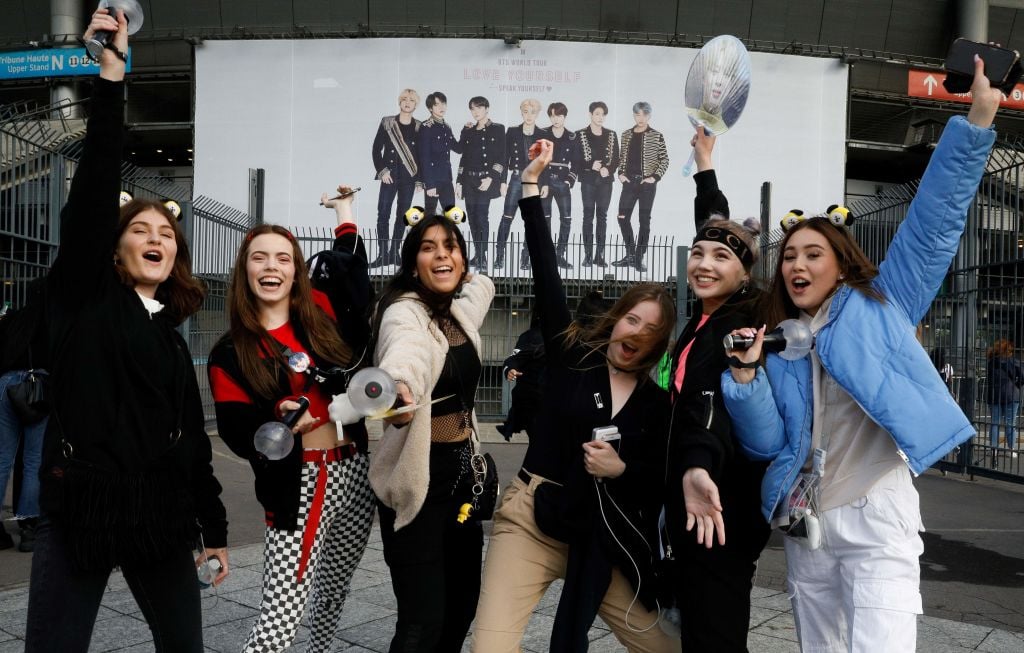 Fans are excited about BTS' international success
Fans from across the globe shared their happiness for BTS' success. Especially for fans living in Saudi Arabia, the BTS fanbase expressed their love for each other and the boy band, one Twitter user saying, "tell hotels and restaurants and public transport services to be prepared, sir. A troop of army from all over the world will be there too."
"Congratulations your dream came true," said another Twitter user. "I hope you'll be able to get tickets and see the boys with your own two eyes."
While some fans are excited about BTS' new adventure, others sparked debate, saying that that it's not a good thing that they're traveling to a restrictive and discriminatory country. Some say that BTS performing in this country shows they don't care about how the regime treats its people. Others state that the group is performing for their fans, not to make a political statement.
"The prince had someone executed, gay people are publicly whipped and thousands are tortured because they dare to speak out about the regime," said one Twitter user. "This is not a good thing they are going here."
Some said BTS is paving the way for other K-Pop and international acts, one fan tweeting, "things are changing in the Kingdom. The success of this show could open doors to endless opportunities and possibilities."
BTS has not announced the ticket prices and ticket sale release date.