Why BTS 'Fought Each Other Quite a Bit' When They First Met
It's hard to imagine a time when the BTS boys weren't best friends. During their internet-breaking Paper Magazine interview, the K-pop idols got personal about their relationships and, apparently, it wasn't always easy for them to get along. Did the BTS members get along when they first debuted? Here's what we learned from their interview.
BTS debuted in 2013 and since then, they became one of the biggest boy bands in the world
Separately, the members of this K-pop group prove their talent with solo music. Together, Jin, RM, J-Hope, Suga, V, Jimin, and Jungkook are one of the biggest boy bands in the world, called BTS. Originally debuted in 2013, BTS paved the way for other K-pop groups and even broke a few records along the way.
BTS was the first K-pop group to present an award at the Grammy's. They were the first K-pop group to perform at the American Music Awards. According to Billboard, "BTS also made history as the first K-pop act to reach No. 1 on the U.S. albums chart with both 2018's Love Yourself: Tear and this year's Map of the Soul: Persona."
Especially with their music videos, BTS showcases their talent and their fans showcase their love and support. Some music videos, including "Boy With Luv," "Fake Love," and "DNA," have well over 600 million plays on YouTube. Their number of streams on Spotify is equally as impressive.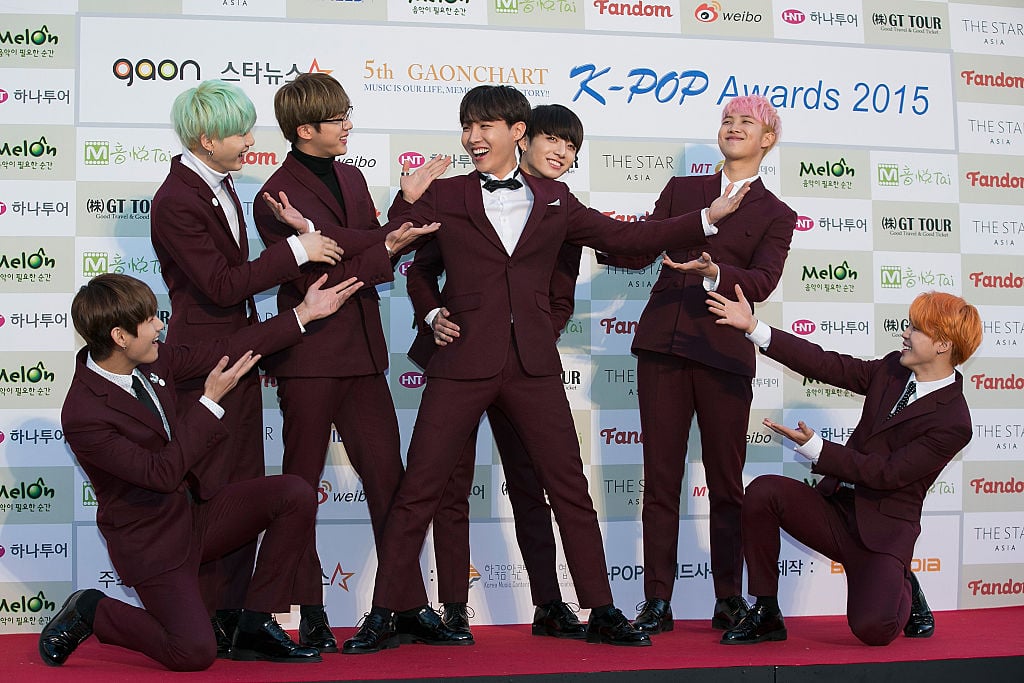 According to some BTS members, they fought each other 'quite a bit' in the beginning
The friendship between these K-pop idols is clearly very strong. During an interview with Paper Magazine, J-Hope touched on what it was like when BTS first met, and it wasn't always positive.
"There was a time when we fought each other quite a bit because we all came from different backgrounds and our personalities were so different," J-Hope says. "But we were able to overcome that after frequently talking to each other and living together for a long time. We now know what each of us are thinking just by looking at each other."
"Because each member was so different, I think it was hard for everyone to understand each other," Jimin said. "But we didn't give up, and now we are a team where each member is irreplaceable."
Now, the BTS members are good friends on and off the stage
During one interview with Noisey, Jin joked that he doesn't have any friends. The other members surrounding him were quick to interject and Jin was quick to change his answer, saying, "Woah, my friends, BTS!" The group is known to play games with each other on the series "Run BTS!" and even play pranks on each other. Of course, what they're best known for is their music.
"Seven grown men always staying close together and experiencing work and life at the same time means that we come face to face with numerous contradictions and differences," RM said, during the same interview. "But I think we overcame that by working on understanding and caring for each other over time. "
Music by BTS, including their most recently released album, Map of the Soul: Persona is available on Spotify, Apple Music, and most major streaming platforms.