BTS Just Achieved Their Fourth No. 1 Album in Less Than 2 Years
BTS just achieved their fourth No. 1 album on the Billboard 200 chart with their new album 'Map of the Soul: 7.'
Everything about BTS's newest album Map of the Soul: 7 is big. The physical album packaging is huge and contains a photo book, coloring sheet, poster, and more. For the promotion of the album, BTS appeared on The Late Late Show with James Corden, The Tonight Show Starring Jimmy Fallon, and the TODAY Show. Now, BTS have achieved their fourth No. 1 album on the Billboard 200 chart with Map of the Soul: 7, and they did so with their biggest first-week sales to date.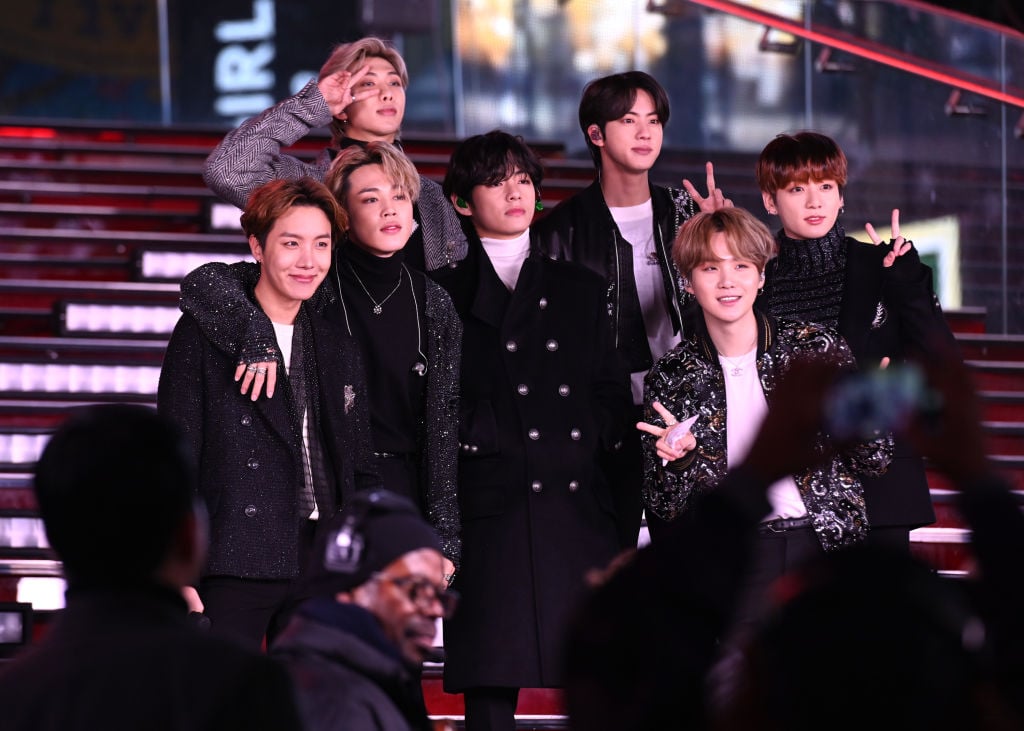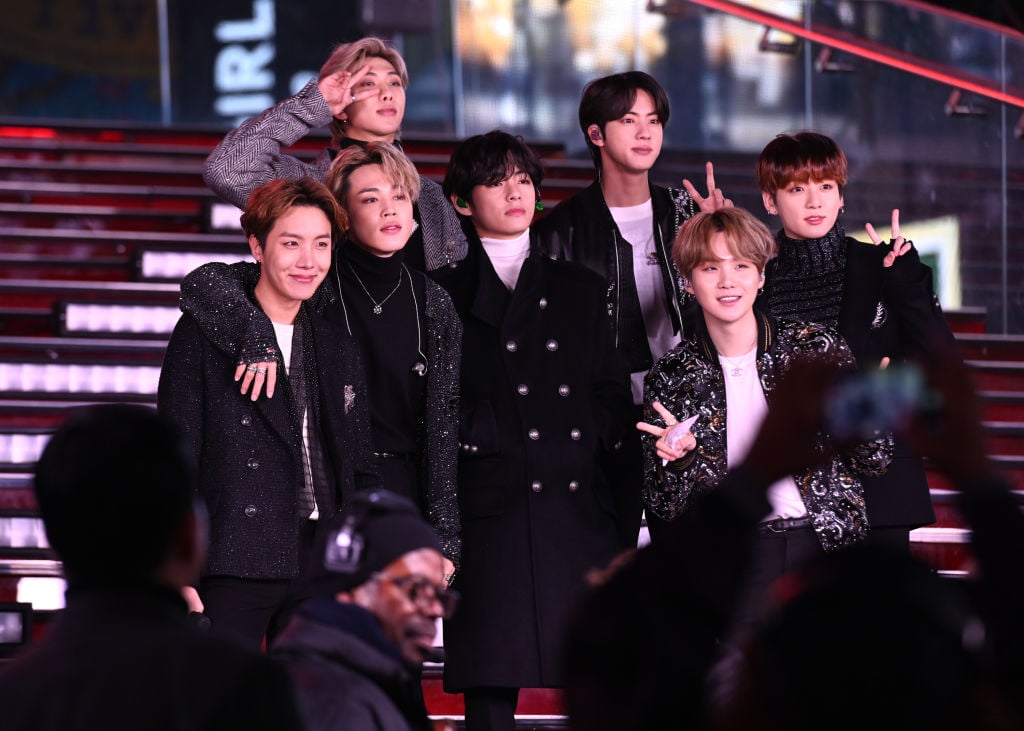 BTS's album 'Map of the Soul: 7' reached No. 1 on the Billboard 200
On March 1, Billboard reported that Map of the Soul: 7 is BTS's fourth album to reach No. 1 on the Billboard 200 chart. Not only this, it's BTS's fourth No. 1 album in the span of less than two years. BTS's albums Love Yourself: Tear, Love Yourself: Answer, Map of the Soul: Persona, and Map of the Soul: 7 all reached No. 1 in a little over one year and nine months.
According to Billboard, the last music act to achieve this feat faster than BTS was Future in 2017, who had four albums reach No. 1 within one year and seven months. The last group to achieve four No. 1 albums faster than BTS was the Beatles, who had four No. 1 albums in one year and five months in 1968.
The sales numbers for 'Map of the Soul: 7' are huge
Map of the Soul: 7 came out on Feb. 21, but before the album even dropped fans knew it had the chance of being BTS's biggest comeback album yet. Before its release, the album had 4.02 million pre-orders, and it was the most-pre-ordered album from South Korea.
Billboard reported that in its first week, Map of the Soul: 7 earned 422,000 equivalent album units in the U.S. 347,000 of those units are in album sales, and according to Forbes nearly 75 million streams make up the rest.
To reach No. 1 on the Billboard 200, Billboard measures the success and popularity of an album with album units. These units are made up of "album sales, track equivalent albums (TEA) and streaming equivalent albums (SEA)."
The first-week sales of Map of the Soul: 7 are so impressive, BTS surpassed several other mainstream artists in terms of sales. According to Forbes, some of the artists BTS beat out include Justin Bieber, Ariana Grande, Billie Eilish, Jonas Brothers, and Ed Sheeran.
BTS earned a No. 1 album without merchandise bundles
Map of the Soul: 7 comes in four different physical CD packages. Each version contains a randomized photo card, poster, photo book, sticker, coloring paper, postcard, lyric booklet, and a mini notebook. By having multiple versions with exclusive content, fans are given an incentive to purchase and collect physical albums.
However, Billboard reported that Big Hit Entertainment and BTS did not rely on merchandise bundling to achieve the No.1 spot. Big Hit Entertainment also did not package the album with ticket sales for BTS's upcoming Map of the Soul Tour.