BTS Had Hilarious Responses When Asked If They Needed a New Member
BTS is made up of seven members: Jin, RM, Suga, J-Hope, Jimin, V, and Jungkook. This lineup has been consistent ever since BTS debuted in 2013.
Lineup changes are not uncommon with musical groups, and some people have wondered if BTS's lineup would change anytime soon. More specifically, does the group need a new member? BTS recently had hilarious responses to this question.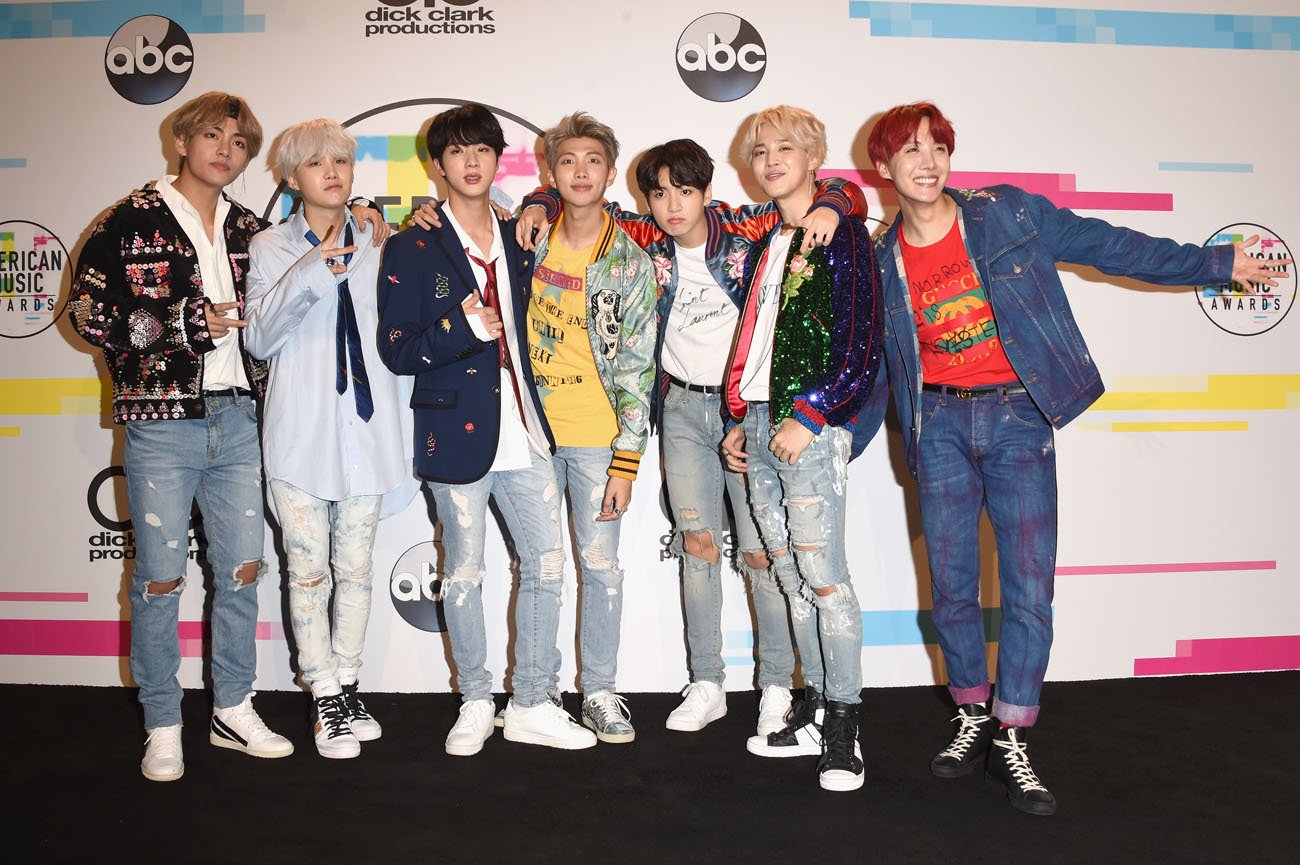 BTS almost had a different lineup
It's hard for fans to imagine BTS having a different lineup. After all, these members have been together for over eight years, and it's clear they have a special bond. However, in another world, BTS could have had a different lineup.
For example, Jungkook could have chosen to join a different company. Before training with HYBE, Jungkook was scouted by several labels, including a well-known one. He chose to go with HYBE because he knew RM was there.
Before BTS debuted, J-Hope was nearly dropped from the lineup. However, RM convinced the company that the group needed J-Hope, which led to the current lineup we know today.
How BTS responded when asked if they needed a new member
BTS seems satisfied with the lineup they have. However, during the video "BTS Answer the Web's Most Searched Questions," the group was asked, "Does BTS need a new member?"
Suga speculated that it could be difficult for someone new to deal with BTS's international stardom. He said, "Honestly, if a new member were to join, I do wonder how they will endure and adjust…"
Meanwhile, V commented, "I think we will hate it."
Jimin pointed out that their house has "too much stuff" already, and Jungkook shared that "all the rooms are taken."
Still, if they do need another member, RM believes they could use a beatboxer.
The BTS members have been through a lot together
It's easy to see why it could be difficult for someone new to join BTS. After all, the current members have been through a lot together—from their days of being underdogs in K-pop to now being global superstars.
Over the years, BTS also grew closer to each other. In many interviews, they have shared that they used to fight a lot, but they now understand one another better than ever.
"There was a time when we fought each other quite a bit because we all came from different backgrounds and our personalities were so different," J-Hope said in a 2019 interview with Paper Magazine. "But we were able to overcome that after frequently talking to each other and living together for a long time. We now know what each of us are thinking just by looking at each other."
Some of these fights have also become inside jokes in the group. For example, J-Hope once threw a banana at Jungkook during a moment of annoyance. V and Jimin also became known for bickering about every little thing. 
BTS clearly has a strong history together, and the members continue to make many memories for the future.