BTS Has a New Mobile Game Where Users Can Create Their Own Stories
Even when BTS is not releasing music, fans are still treated to fun videos uploaded regularly on to their social media accounts. Now there is a new mobile game for BTS fans to spend even more time with the group.
Being a BTS fan means enjoying gigantic amount of BTS content. Even when the group is not releasing music, fans are still treated to fun videos uploaded regularly on to their social media accounts. If that isn't enough, those who want to spend more time with BTS can anticipate a new mobile game to be released soon.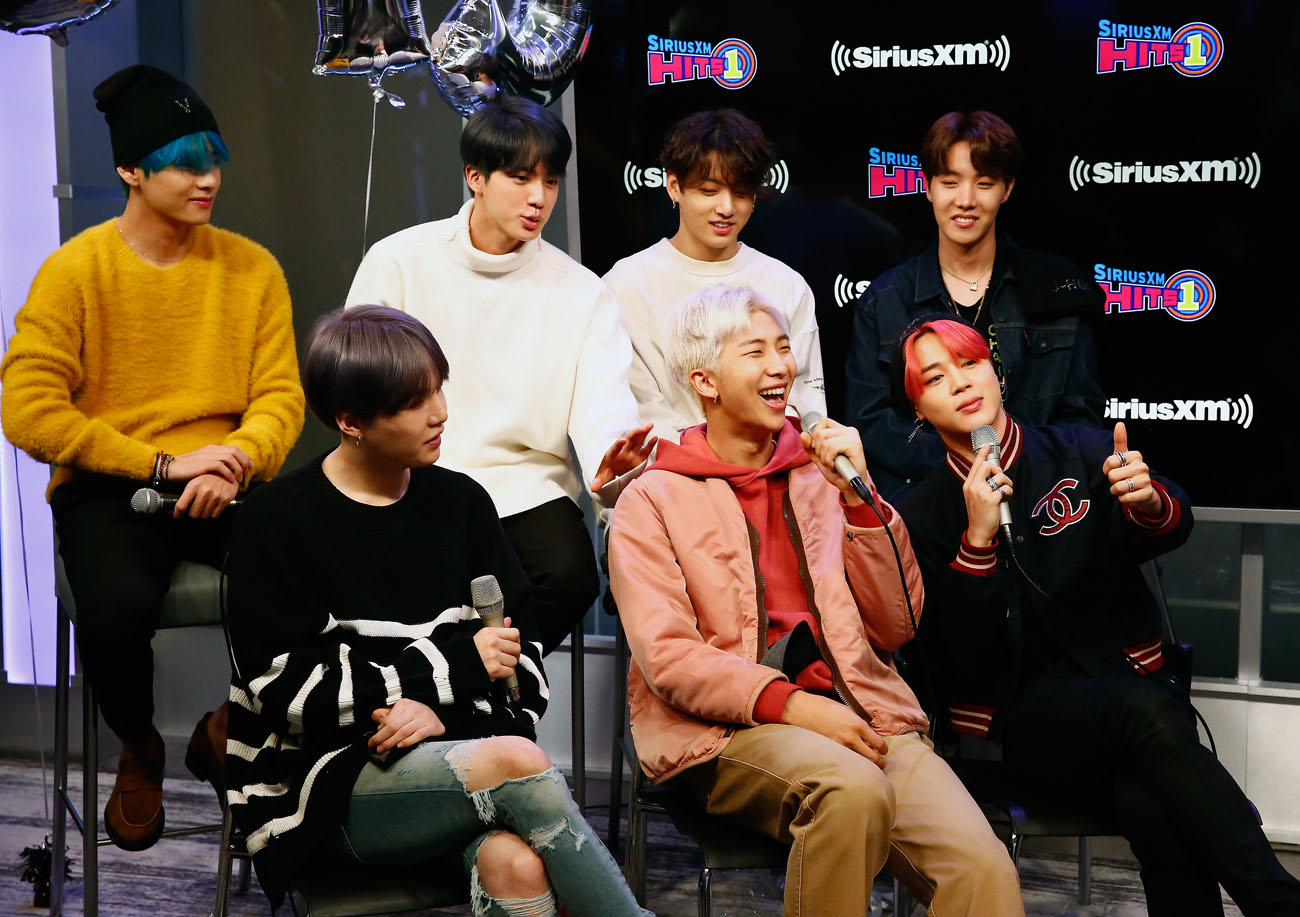 BTS released their first mobile game in June 2019
BTS first ventured into the mobile game market in June 2019 with the release of BTS World, which is published by Netmarble.
BTS World is a visual novel game where the user follows a story line by interacting with the game's characters. The main story focuses on the user being transported to 2012 and managing BTS as they form into a band and become superstars.
There are also other side stories that follow the individual members in alternate universes where they are not in BTS.
As Variety reported, within 24 hours of its release, BTS World managed to top Apple's app store charts in dozens of countries. The game also won two awards later on.
BTS will release another mobile game with customizable stories
With the success of BTS World, it seems there is a demand for another BTS game. Netmarble recently announced that a new game called BTS Universe Story will soon be released to app stores worldwide. Unlike BTS World, however, BTS Universe Story will allow users to "create and share stories" with each other.
"The app allows players to explore existing stories based on BTS Universe, create and share stories of their own featuring the group, and interact with other players," Netmarble said in a press release. "The main feature of the game, BTS Universe Story's Create Story mode gives writers the ability to create their own stories using in-game production tools. Play Story mode provides already-created, interactive stories that develop as players make choices that shape the narrative."
Netmarble also added, "In addition, the game features an AR mode and a Collection function where wardrobe for characters in BTS Universe can be customized."
Fans think 'BTS Universe Story' will be like an interactive fanfiction
 Fans seem excited for the release of BTS Universe Story, with many of them predicting the story creation mode is similar to interactive fanfiction.
"Maybe Bighit got the idea from the Twitter interactive fanfic threads?" one person wrote on Reddit. "The writer in me is a bit excited, even if I've started considering BTS fanfics a bit cringe… I mean, making your own storyline out of BTS members? I'll admit I find that a little appealing."
Another fan said, "Alright, I did not expect they will literally allow us to create adventures – potentially playable by other ARMYs? So on top of the [BTS Universe] it's like an official visual fanfic platform? I can't wait to see what y'all will do with it."
Given BTS's popularity, fanfiction stories about the group are very popular online. As such, it seems BTS Universe Story could be a great platform for more amazingly creative work from the fandom.
BTS Universe Story is already open for pre-registration. The game is expected to be released in October 2020.