BTS Is Making Magazines Print More Copies Due to 'Overwhelming Demand'
It seems everything BTS touches turns into gold. Recently, magazines with BTS on the cover are printing more copies than usual to satisfy a huge surge in demand.
Thanks to the internet, print magazines, like CDs, are no longer selling as many copies as before. However, BTS is surprisingly still able to sell a lot of physical albums, and it seems like the group is increasing demand for print magazines as well. Recently, magazines with BTS on the cover are printing more copies than usual to satisfy this surge in demand.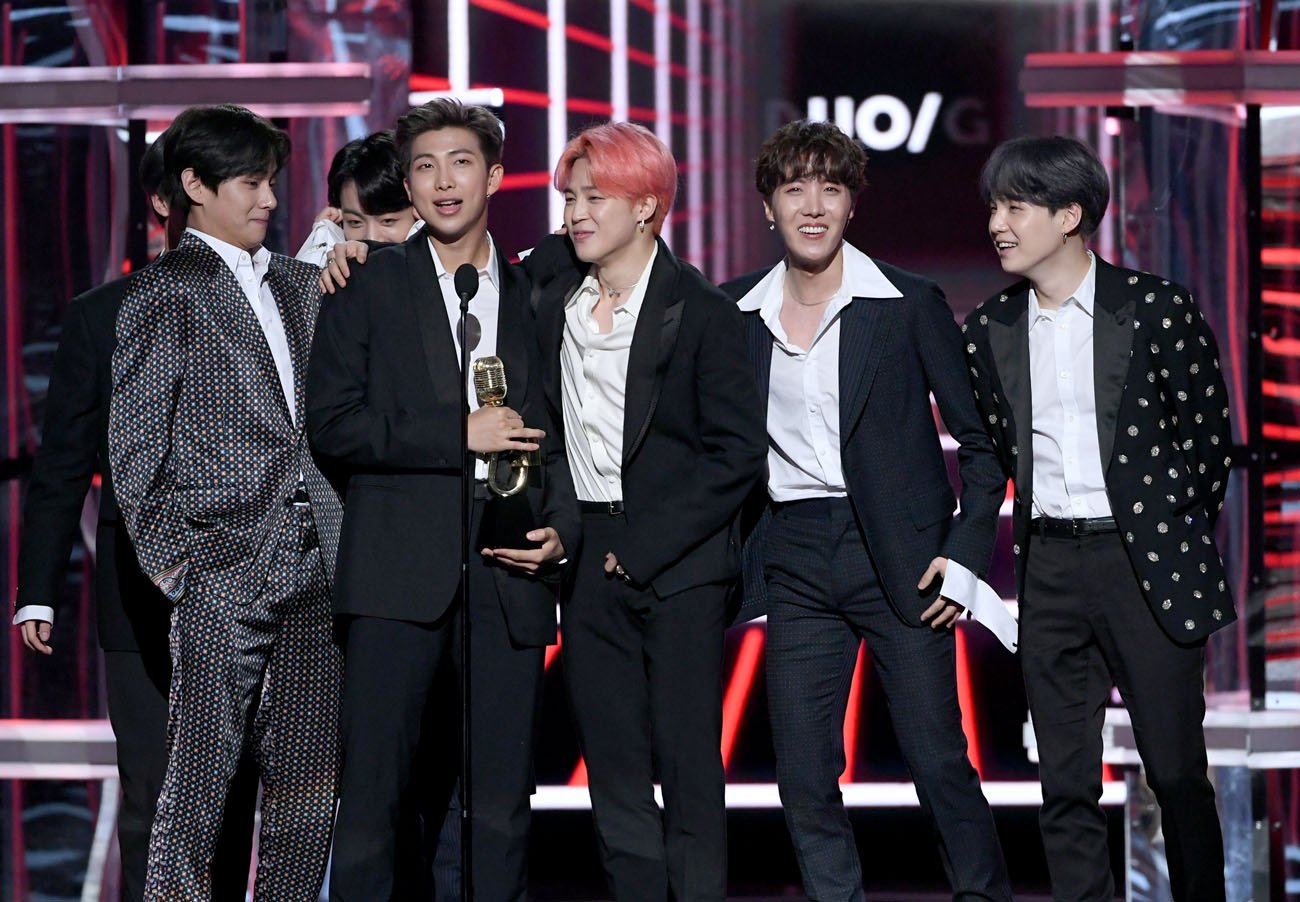 BTS has recently been on the cover of 3 magazines
Even though the coronavirus (COVID-19) pandemic cancelled their world tour, BTS has still been able to make the most of 2020. They topped the Billboard Hot 100 chart three times and even got nominated for a Grammy Award.
BTS's success is getting recognized all over the world, and three magazines recently put the group on their covers in the past few months: WSJ., Variety, and Esquire.
Magazines with BTS on the cover are printing more copies due to 'overwhelming demand'
According to CNN, all three magazines with BTS on the cover are printing more copies due to an increase in demand.
For example, WSJ. added a note in their shop that their BTS issue has been experiencing an "overwhelming demand for more copies," so more issues are being printed—something that has not happened before since the magazine's launch in 2008.
Meanwhile, CNN reported that Esquire printed tens of thousands more copies of its BTS issue, writing, "Esquire typically sells 20,000 copies per issue at domestic retailers and ended up printing an additional 20,000 copies for the US, along with 34,000 copies for South Korea, where they typically sell 100 copies, and another 2,000 copies for Japan."
"It overwhelmed my expectations," Esquire Editor-In-Chief Michael Sebastian said. "I thought that if we executed on this well that the reception would be good. But honestly, I have to say that I was overwhelmed by the response to it."
Variety also decided to print 30% more copies of their BTS issue.
CNN also noted that this phenomenon could encourage the magazine industry to put more diverse faces on their covers. CNN wrote, "The success of these BTS covers is a much-needed bright spot in the magazine industry, proving that hard copies of these periodicals are still desirable while serving as rebuke to editors who rely on a white, European standard of beauty to sell magazines."
BTS has to power to increase sales for many products
It seems that everything BTS touches turns to gold, and the group has proven this numerous times.  For example, they are currently ambassadors for the Korean car brand Hyundai, and after promoting the Hyundai Palisade in 2019, the company struggled to keep up with increasing demand for it.
However, the BTS members sometimes accidentally force products to be sold out simply by being near them.
Jungkook has been known to sell out toothbrushes, fabric softener, shoes, and shirts. He even makes fans want to drink more milk just by having a clip of him with a glass of milk in their "Dynamite" music video.
Meanwhile, V also helps sell out many articles of clothing. Earlier this year, it was even rumored that he increased demand for the Hyundai Genesis GV80 after fans learned that he had bought the car.