BTS: J-Hope Showed How Genuinely Kind He Is With an Unexpected Answer in New Q&A Video
J-Hope is one of BTS's main dancers and rappers. He also has a sweet personality and often spreads joy everywhere he goes. In fact, J-Hope recently proved just how kind he is with an unexpected answer in a Q&A video.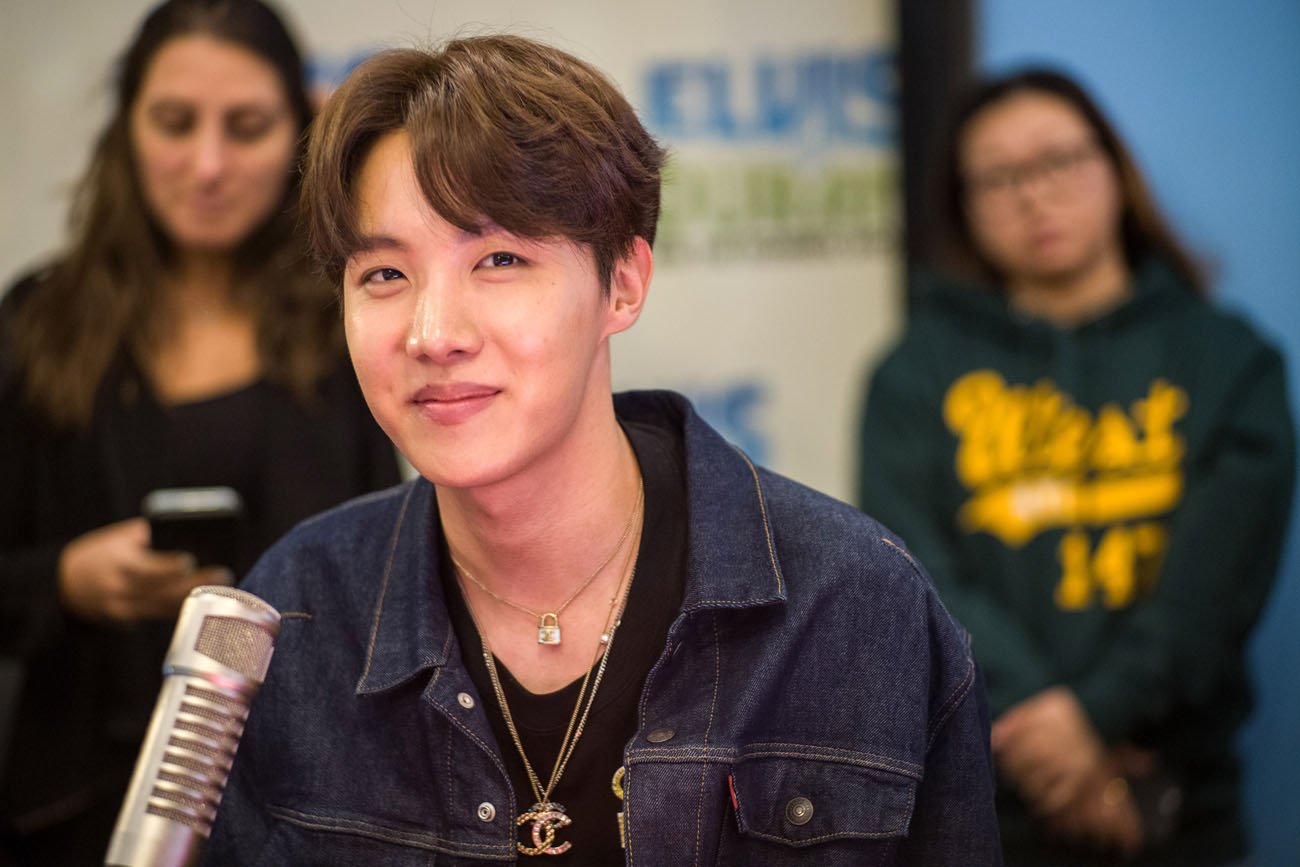 J-Hope is known for being bubbly and happy
J-Hope has been nicknamed "Sunshine" by fans because of how bubbly and happy he is.
His MBTI personality type even backs this up. He isn ESFJ, which describes someone who is outgoing and likes to care for others. J-Hope has also been described as BTS's second leader because of how reliable and helpful he is.
In fact, J-Hope is so nice to his fellow members that in a 2017 episode of Run BTS where BTS complained about each other for fun, Jungkook had a hard time finding mean things to say about J-Hope.
J-Hope showed how genuinely kind he is in new Q&A video
J-Hope recently exemplified pure wholesomeness in a Q&A video from Weverse. The members were asked questions related to fairy tales–in one instance, the question was whether they would wake the Hare up if they were the Tortoise in the story "The Tortoise and the Hare."
Most of the BTS members decided they would not wake the Hare up. They each gave their own reasons for it. For example, Jungkook pointed out that the Hare made fun of the Tortoise before the race, so he would deal the Hare some karma by racing past it. Jin also noted that if the Tortoise is working hard while the Hare sleeps, it only makes sense for the Tortoise to win in the end.
However, J-Hope was the only person who said he would wake the Hare up.
"This is difficult," he said when asked the question. "I would wake up the Hare. It's best if we both could win together."
J-Hope once talked about the pressure to keep up his persona
J-Hope does not seem to mind his "sunshine" image, but he has shared that sometimes it is difficult for him to constantly keep up the joyful persona.
In BTS's docu-series Break the Silence, J-Hope talked about this disconnect, saying, "From performing on stage, I've come to know who I am and understand my existence. But off the stage, I'd like to feel more comfortable and be free… There is a persona that I need to show to the fans and the general public. I wouldn't say that I'm wearing a mask, but I have to visibly become J-Hope when I go on stage."
However, J-Hope has also noted that one of his goals in life is to bring fans lots of positivity. In an interview with Time Magazine, he talked about his song "Piece of Peace" by saying, "I thought it would be hugely meaningful for me if I can become, like my namesake, hope for someone in the world — not even some grandiose peace but just a small shard of it."