1 of BTS' Jimin's Jackets Allegedly Costs Over $6000
V may be the "human Gucci," but a few other BTS members wore garments from this brand. That includes Jimin, who once sported a bomber jacket worth over $6000 from the fashion brand. 
Here's what we know about the singer, dancer, and songwriter — Jimin.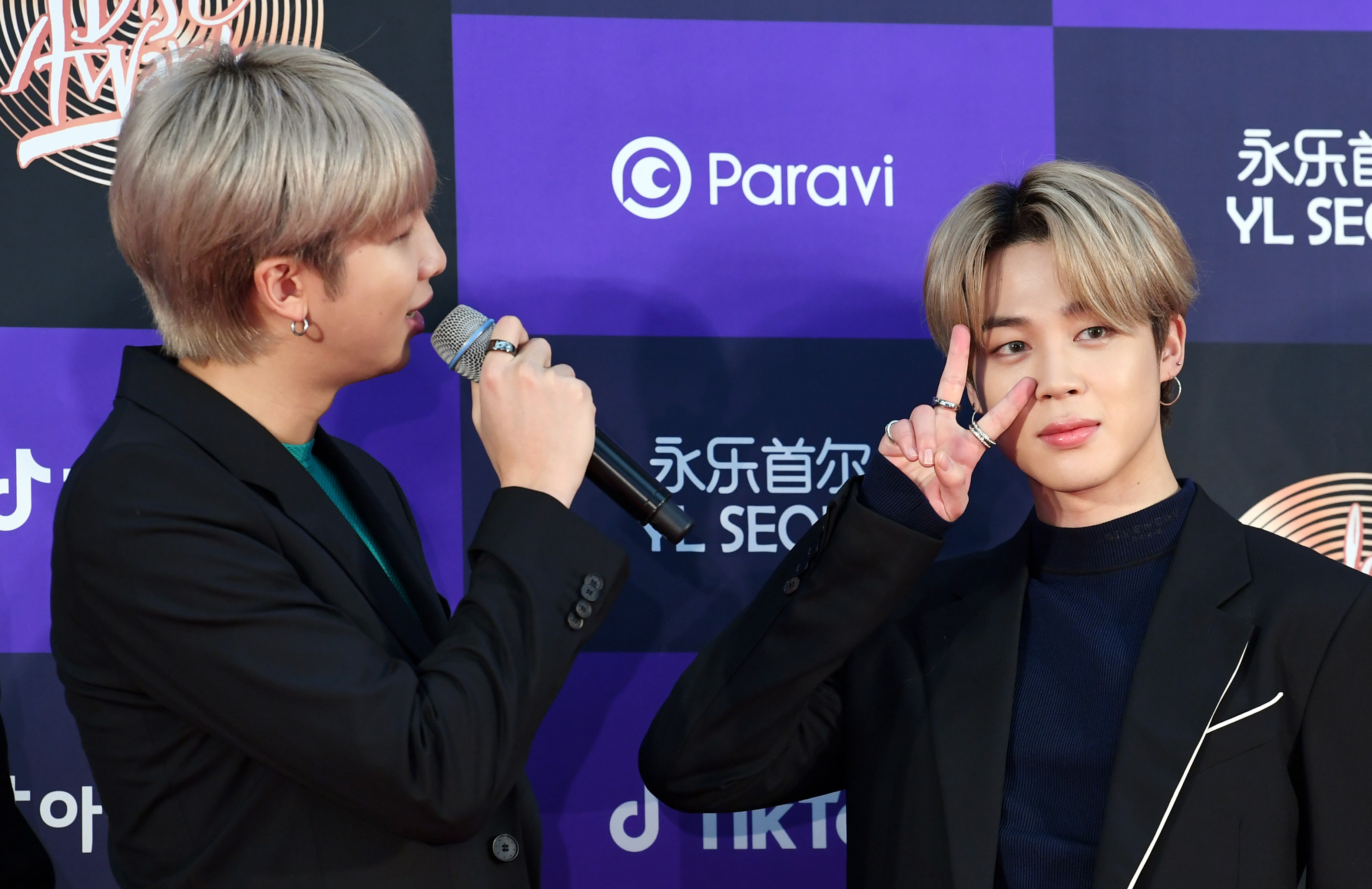 Jimin is one of the members of the K-pop group, BTS
RM, Jin, Suga, J-Hope, Jimin, V, and Jungkook are the seven members of the K-pop group, BTS. They're the artists behind the Grammy-nominated song "Dynamite" and collaborations with artists like Halsey, Sia, and Charli XCX. These artists are also known for their love of fashion. 
"I sometimes get inspired by BTS stage [garments] and often get some styling ideas from other BTS members," Jimin said during one interview with Paste Magazine. "It really depends on how your day goes."
BTS' singer, Jimin, once wore a Gucci jacket worth over $6000 for the 'DNA' music video
Jimin is known for his different hair colors. Sometimes, this artist wears colored contacts and jewelry. However, this BTS member also wears a few surprising clothing brands. That includes Gucci for music videos like "Boy With Luv" and "Dynamite."
The BTS member wore two different versions of this garment, once during the Love Yourself: Her album promotions. The most notable fashion moment for this jacket was the "DNA" music video.
According to Koreaboo, this sequined jacket is worth about $6225 United States dollars. It has since been removed from the company's official website. On Bluefly, this bomber jacket was initially listed at about $9936 but has been marked down to $3322.
The BTS members recently became brand ambassadors for Louis Vuitton
The BTS members each share their love for fashion, V even earned the nicknames "the human Gucci" and "the walking Gucci." Recently, the members of this boy band became ambassadors for the fashion house, Louis Vuitton.
"I am delighted BTS are joining Louis Vuitton today," Virgil Abloh, men's artistic director at Vuitton, said in a statement, according to WWD. "I am looking forward to this wonderful partnership, which adds a modern chapter to the house, merging luxury and contemporary culture. I can't wait to share all the very exciting projects we are working on."
This wouldn't be the first time BTS partnered with a big brand. The group collaborated with the athletic company, FILA, and even Starbucks. Recently, the group also created the "BTS meal" in conjunction with the fast-food chain McDonald's.
The "Dynamite" music video is now available on YouTube. Music by BTS, including their recently released album, Map of the Soul: 7, is available for streaming on Spotify, Apple Music, and most major platforms.