BTS: Jimin Unveils Silver Hair to Clear Grey Skies for ARMY
BTS' Jimin debuted silver/grey hair color at 'Love Yourself, Speak Yourself' [The Final] on Oct. 26, 2019. And why fans think it teases the new comeback.
Day One of BTS' Love Yourself: Speak Yourself [The Final] concert was filled with surprises. On Oct. 26, the reigning K-pop group took Seoul's Olympic Stadium to kick off their grand finale of the Love Yourself world tour. The boys — RM, Jin, Suga, J-Hope, Jimin, V, and Jungkook — all shocked fans with fresh outfits and new VCR transition videos. But, perhaps the biggest sneak attack was the reemergence of Jimin's silver/grey hair — reminiscent of BTS' "Blood, Sweat, & Tears" era and the singer's 2018 Mnet Asian Music Awards look.
BTS' Jimin dyes his hair silver
Jimin is no stranger to debuting new hair when BTS takes the stage. On May 4, the "Serendipity" singer arrived at the Rose Bowl Stadium in Los Angeles with black hair — a stark difference from his bubblegum pop color at the time.
Then in June, Jimin appeared at BTS' 5th Muster in Busan with short locks and a deep dark brown color. Since then, the singer-dancer has been sporting light brown hair, as seen via Jimin's Oct. 20 VLIVE and through photos from House of BTS on Oct. 23.
Nevertheless, when BTS first appeared on the stage to perform "Dionysus" on Oct. 26, fans immediately noticed Jimin switched out his flowing white outfit for a sparkling black suit — with a head full of silver hair to match.
BTS fans react to Jimin's silver/grey hair
As the BTS Love Yourself: Speak Yourself [The Final] show aired on VLIVE, fans were able to catch Jimin's new silver/grey hair in real-time all over the globe. And of course, fans were quick to praise the "Lie" singer's dashing look — all while simultaneously getting hit by a wave of nostalgia from the 2018 MAMAs and the Wings era.
"I can't believe we really got Jimin performing Dionysus in this fabulous fit and grey hair," one fan wrote on Twitter. "THE MAN YOU ARE TODAY PARK JIMIN."
"Park Jimin with grey hair and shiny black suit," another user tweeted. "HOW TO BREATHE AGAIN?"
Meanwhile, Jimin's hair choice also reminded fans of the singer's silver color during the Wings era, specifically for "Blood, Sweat, & Tears." Some even noted Jimin wore similar earrings to the 2016 bop as well.
"Hold on, so Jimin didn't just [dye] his hair silver but also wearing the same earrings from Wings era," one fan explained.
"Jimin brought back his Wings era hair and earrings and it feels like I just stepped back into 2016," another ARMY shared. "Only this time he's even more dangerous and I don't know what do with myself."
Fans predict BTS' comeback from Jimin's hair and accessories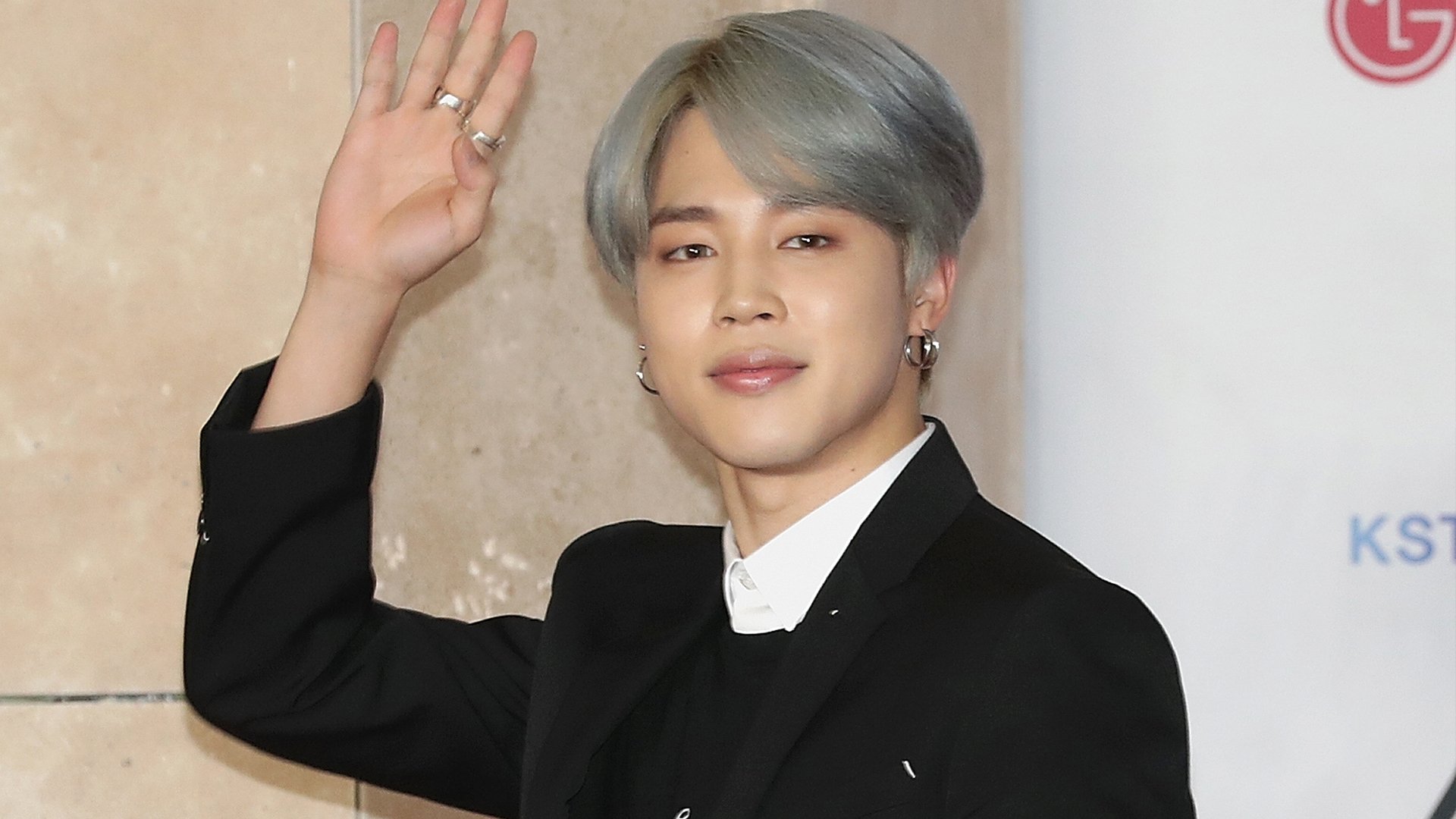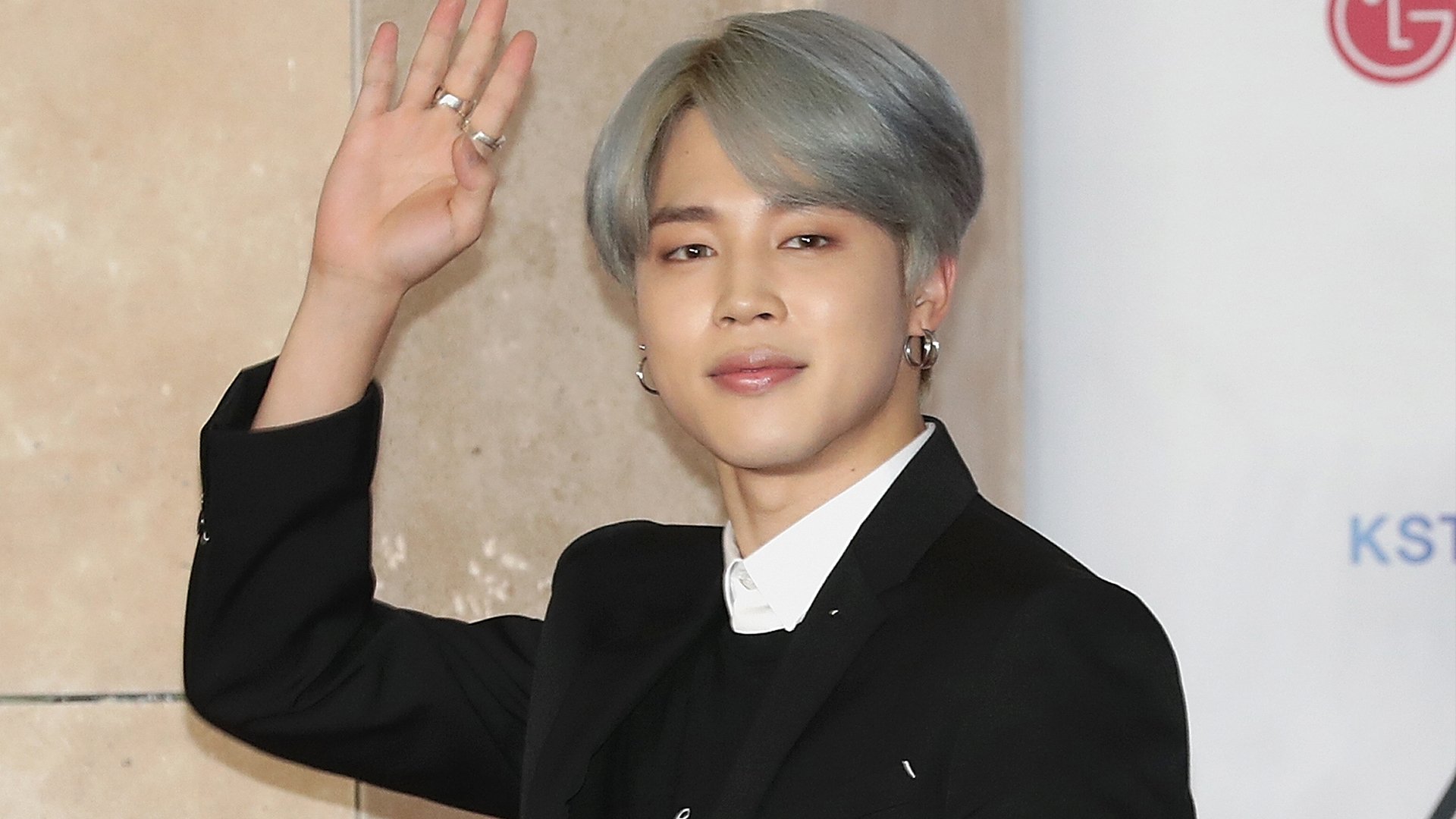 Although Jimin reminded BTS fans of the band's previous era, it seems many others believe the "Promise" crooner hinted at the concept for the next comeback, which is rumored to be called Shadow.
"EVERYONE HINTS FOR SHADOW WE ARE CLOSE JIMIN EVEN HAS GREY HAIR," a Twitter user wrote.
"Jimin's hair," another fan tweeted with a heart-eyes emoji. They also echoed other fans' notions about the color reminding them of the "Blood, Sweat, & Tears" era. The fan then added, "Did we will get sexy theme for the next comeback?"
That said, some fans also seem to think Jimin's throwback to the Wings era as well as the use of clocks and time throughout the concert hint the new concept will somehow connect to the past.
"SO TIME IS GONNA PLAY A BIG ROLE IN THE NEXT COMEBACK?" an ARMY speculated on Twitter. "ALSO, SEE HOW TAE HAD THE BLACK FEATHERED ROBE AND JIMIN WITH THE BST LOOK,, ARE WE GONNA GO BACK IN TIME TO THE WINGS ERA?"
Even if his new look has nothing to do with the comeback, Jimin's silver hair blew BTS fans away at the Love Yourself: Speak Yourself [The Final] concert. Now, fans patiently wait for Day Two of the final three shows. And who knows what the K-pop group will tease next? So stay tuned.
Check out Showbiz Cheat Sheet on Facebook!