BTS: Jin Once Revealed What Fans Do That Makes Him Feel 'Proud'
BTS's fans have shown the group lots of support of the years, and there is something they do that gives Jin pride.
It's no secret that BTS has a lot of fans around the world. After all, they are considered to be the most popular group on social media, with many people following their every move and promoting them in every corner of the internet.
There's no doubt all of this support is a source of pride for the BTS members. However, aside from appreciating their music and sharing their message, there is something else fans could do to make Jin really "proud."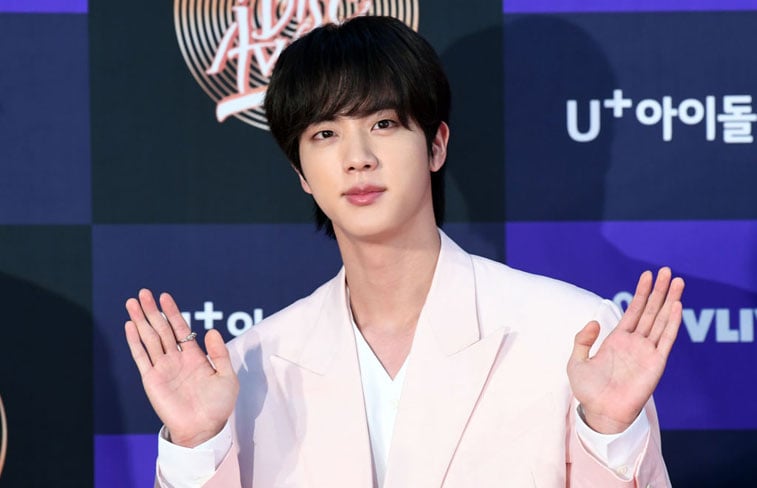 BTS's Jin feels 'proud' when fans learn Korean
Although BTS has a large following in their home country of South Korea, they also have countless dedicated fans all over the world. For Jin, seeing international fans learn Korean makes him extremely "proud."
"When we go abroad to meet our fans, a lot of them tell us that they learned Korean so that they could speak to us when we met," Jin said in an interview, as reported by Soompi. "When I see fans studying Korean and trying to learn more about Korean culture, it makes me think that we were able to introduce Korea to more people, and I feel proud."
BTS now has videos that teach fans Korean
Korean is considered one of the hardest languages in the world to learn, especially for people who are not familiar with other East Asian languages like Chinese or Japanese. However, interest in Korean has grown immensely over the past several years thanks to K-pop. Many fans around the world are excitedly learning Korean to understand more about what their favorite artists are saying.
BTS has recognized this need and recently launched an informal Korean course on their Weverse app. Called "Learn Korean With BTS," the course features several videos that teach fans Korean grammar and vocabulary words using content from BTS's reality shows and livestream videos.
Which members of BTS speak English?
Even though lots of fans have learned Korean for BTS, the members still prioritize English when they do promotions abroad. Ever since they started getting more popularity around the world, BTS has been putting in efforts to become better at speaking English.
Currently, RM is the only member who is fluent in English. As such, he usually translates for his members and answers questions whenever they have interviews with non-Korean news outlets.
RM learned English from watching the sitcom Friends. He revealed on James Corden's Carpool Karaoke that he would watch each episode many times to fully grasp what the characters are saying. Additionally, RM also studied in New Zealand for a few months when he was 12 years old.
The other members know English as well to varying degrees. They have shown that they do understand several interview questions and could respond in simple sentences.
Aside from English, BTS has studied other languages as well. They have done a lot of promotions in Japan, so a few members can speak Japanese competently. Additionally, BTS also knows some Chinese.