BTS: Jin's New 'Eat Jin' on VLIVE Was Exactly What the World Needed
"Eat Jin" is a special type of vlog Jin of BTS holds as a way to communicate with fans. During "Eat Jin" episodes and livestreams, Jin eats different meals and describes the food to ARMY. On April 8, Jin held an "Eat Jin" livestream on VLIVE.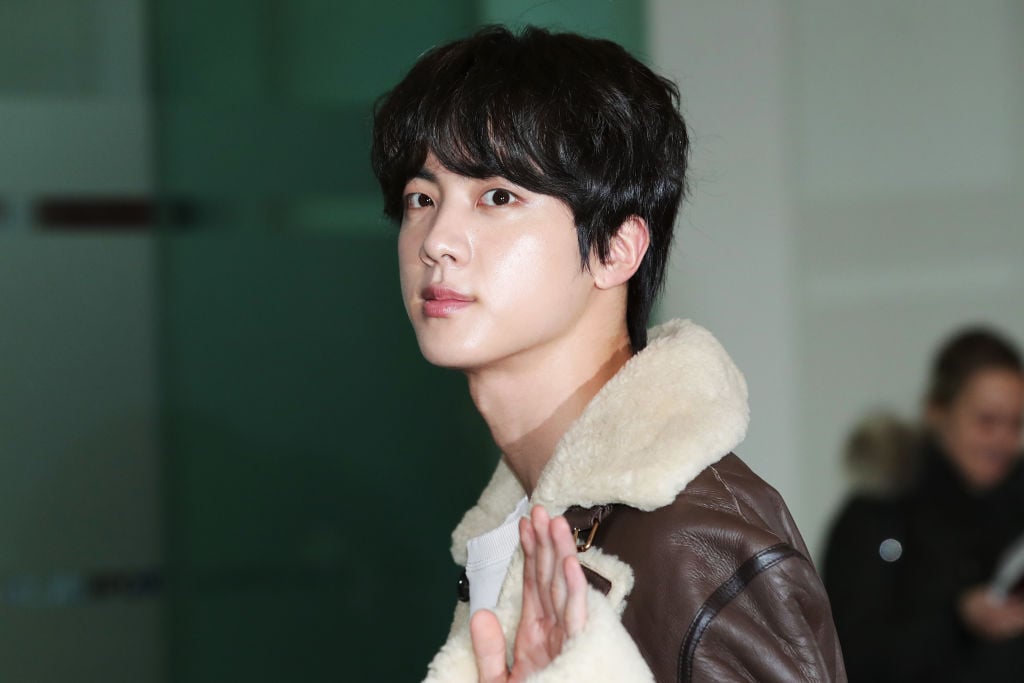 Jin is still Worldwide Handsome
Jin's nickname is Worldwide Handsome because the BTS singer's visuals are popular around the world. Jin seemingly poked fun at this during the VLIVE. As he ate part of his meal before his rice was delivered, Jin commented about his good looks.
"Oh, fun. It's not the food that's fun, it's my face. My face is fun," Jin said according to an online translation.
The singer talked to fans while eating
As he ate during the VLIVE, Jin read fans' questions and responded to them. He also caught fans up on what the past few weeks had been like for him. Jin confided to ARMY that he's lost a bit of weight recently and is down from 65 kilograms to 63 kilograms.
He explained that while he always has an appetite while BTS has a schedule like recording and performing, he does not have as big of an appetite while relaxing at home. For this reason, he is working hard to eat at a regular time consistently.
One fan asked Jin if he cut his own bangs with kitchen scissors like he did in the past. Jin answered that a stylist cut his hair, and that he was originally waiting to cut his hair and show ARMY at either the Seoul tour dates or U.S. dates of BTS's Map of the Soul Tour. When the concerts were canceled and postponed, Jin decided to go ahead and cut his hair.
BTS fans loved the 'Eat Jin' livestream
Anything with BTS is an instant mood-booster, and the new "Eat Jin" was no exception. Jin's calming presence on VLIVE proved to be exactly what BTS fans needed. While Jin ate, there were over 3 million viewers watching. At the end of the VLIVE, there were over 4.1 million people tuning in.
"I appreciate how no matter what kind of crappy day I might have had, getting an EatJin live stream to check out instantly improves the rest of my day. :) #SmallHappinessForBTS," a fan tweeted.
"IDK about you but Seokjin cutely burping and then getting shocked at his own self and then spending the rest of the minute processing it while trynna speak but ending up giggling shyly has undoubtedly made my day. @BTS_twt#eatjinisback#eatjin," wrote a Twitter user.
"thank god for the warm comfort of eat jin, especially in times like these," tweeted one fan.
"'eat jin' vlives are the best thing ever," another fan tweeted.
"So Jin went vlive for eat, say to us goodnight and wink WE DON'T DESERVE HIM," wrote a fan on Twitter.
"it has been so long since we got an eat jin we are REALLY blessed today," a fan tweeted.