BTS Teases a June 2020 Virtual Event After 'Bang Bang Con' and ARMY Thinks a Festa Announcement Is on the Horizon
Nobody brings a community together quite like BTS. Over the span of two days, the South Korean band streamed Bang Bang Con, a free online event featuring eight BTS concerts and musters (fan meetings) from The Red Bullet Tour in 2014 to the Love Yourself World Tour in 2017. Millions of fans tuned in from across the globe, waving their ARMY bomb light sticks in unison as they watched over 23 hours of content from home. Then at the end of Bang Bang Con Day 2, BTS teased their virtual return in June 2020. 
May 13 update at the bottom of the page.
BTS brings ARMY together with 'Bang Bang Con' on April 18 and 19
At the start of the year, BTS announced the Map of the Soul tour. The septet's fourth worldwide concert tour was originally set to begin in mid-April 2020. However, shows were either canceled or postponed due to the coronavirus (COVID-19) pandemic.
Shortly after the news, BTS unveiled Bang Bang Con, giving more fans a chance to see the group while remaining safe in their homes on April 18 and 19. And in the end, millions of ARMYs came out the other end with new memories, whether they experienced the concerts for the first time or rewatched every show for the umpteenth time.
According to Headline Planet, BTS' Bang Bang Con garnered over 50 million total views over the weekend. There were also 2.24 million fans who tuned in at the show's peak. Meanwhile, fans were still able to partake in BTS' purple sea. Around 500,000 lightsticks from 162 different regions were connected via WeVerse.
BTS teases a virtual event in June
Now it seems BTS has more planned for ARMY as we continue to practice social distancing. When Bang Bang Con wrapped on April 19, BTS teased their virtual return with a cryptic line of text.
"In June, BTS will return to ARMY's rooms once again," the message said, per Metro UK.
Of course, the message leaves room for speculation. But it doesn't look like we're getting answers anytime soon. Following Bang Bang Con, the septet thanked fans for watching the concerts online.
"Did you all enjoy watching Bang Bang Con, which took place over the past two days?" the BTS official account tweeted, per Soompi. "Thank you to all of the ARMY who enjoyed the concerts at home while waving their ARMY bombs!"
Nevertheless, the members of BTS have yet to address what's happening in June. So ARMY will just have to wait and see what the group has planned.
ARMY predicts the BTS event in June 2020
After BTS unveiled the teaser for June during Bang Bang Con, fans quickly connected the dots and wondered whether the upcoming event would be Festa 2020. The annual celebration highlights the band's debut anniversary — June 13, 2013.
"Well… looking forward to whatever is coming to ARMY's rooms in June!" a fan wrote on Reddit. "I'm guessing a Festa livestream. They always are sure to make Festa special even in the middle of other schedules, I'm sure this year is gonna be especially special with everything going on (plus being their 7th anniversary)."
Meanwhile, many ARMYs pointed out BTS had a gap in their Map of the Soul world tour schedule on June 13 and 14. So they predicted the June teaser could take place on those dates.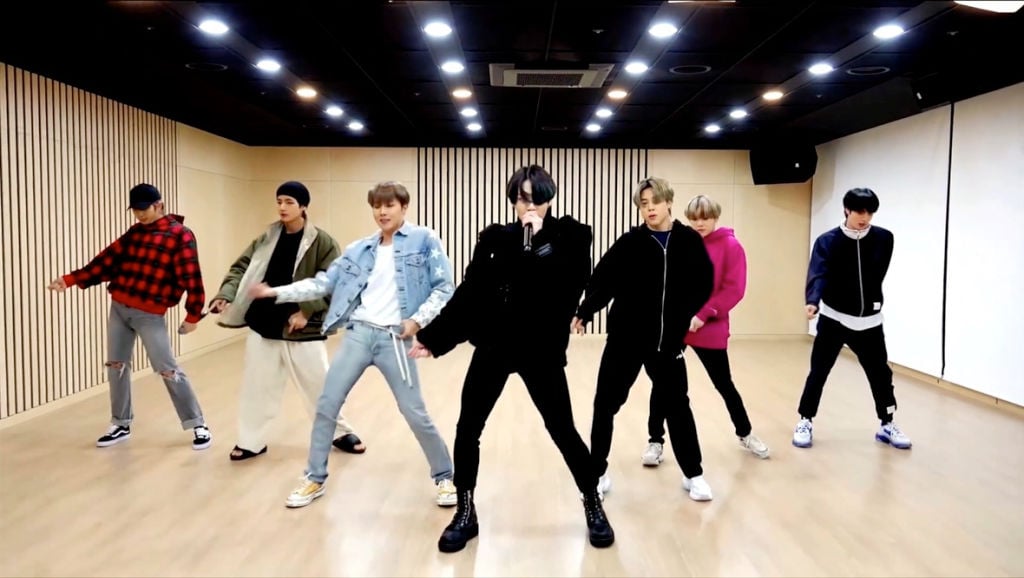 "#BangBangCon ended with the promise that @BTS_twt would return to our rooms once again in June," a fan wrote on Twitter. "Perhaps on June 13-14, the ?? dates on the MOTS Tour schedule, for FESTA?"
Nevertheless, the BTS announcement gives fans something to look forward to, even in these difficult times.
"My heart hurts knowing I was supposed to see them next month," a fan tweeted. "But news of possible online festa in June is giving me a light of hope for better days. Thank you @BTS_twt."
Millions of ARMY were brought together by BTS' Bang Bang Con on April 18 and 19. Now, many fans are experiencing a spell of post-concert depression as they come down from euphoria. However, the teaser tells us the group has another gift prepared. And no matter what happens in June, we know it'll be extraordinary because when BTS and ARMY are together, even the desert becomes the sea.
Update: BTS announces 'Bang Bang Con The Live'
On May 13, BTS announced Bang Bang Con The Live. Per the Weverse release, the event will be an "online live concert that will let BTS and ARMY continue to nurture their special connection together while keeping everyone safe and healthy."
The show will start at 6 p.m. on Sunday, June 14, 2020. It can be purchased on the Weverse Shop starting June 1.
Read more: RM Shares the Next Steps for BTS (And How They're Keeping Busy During Quarantine)